The Greek citizens are expecting at least one major development
to take place from the tight oversight of the Greek system from
the peer European authorities: the correct, efficient and impartial
functioning of the Greek institutions. This last week, we were once
again gravely disappointed. The Greek state conspired in a completely
untransparent and devious way in relieving from their duties the two
prosecutors who were in charge of investigating the match fixing and
bribe and bet profiteering in the Greek soccer. This action shows that
the Greek justice system is not independent from the executive and
that the Greek state is not working for the interests of the people nor
in the best interest of justice and transparency, but is supporting
instead those that are keen on breaking the laws and hiding their
illegal deeds. The UEFA and the European states should have made
clear to the Greek authorities that, in a period where efforts are
being made and legislation voted upon and implemented demanding
from the citizenry a change in attitude towards salvaging the image
of the country financially and otherwise, the same and more should
be expected from the Greek authorities.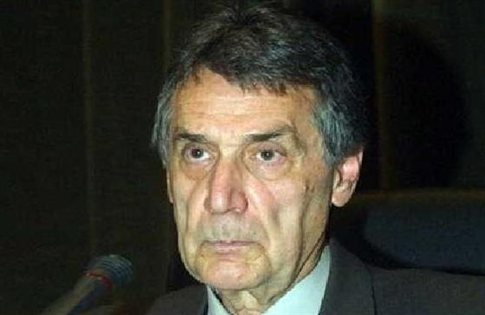 Even though it is sad, I think it is a dose of justice and of righteous
payback when the private lives of those that profit by falsely assuring
others of the nonexistent security of their enterprises, safeguarding
critical personal information, get exposed due to their own insufficient
care and hack-prone software. Next time, when Zuckerberg provides
false assurances to his followers, he might be tempted to think twice.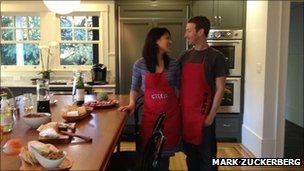 If the international community is still hoping for reforms
from the Karzai regime, then the international community
is still sleeping a deep unconscious sleep...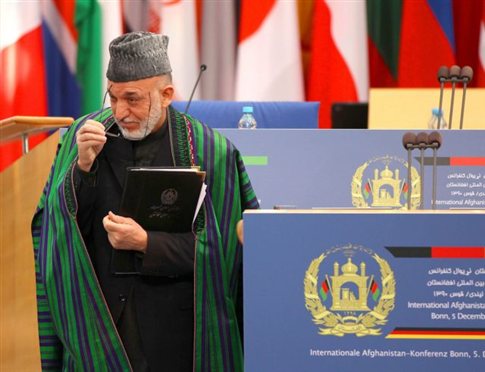 Taking impetus from the latest decision of the International Court
of Justice, it is time for the two friends and neighbors to take an
honest and serious look at the name dispute, resolve it and move
forward. This is a good opportunity and it will facilitate progress
and unhindered cooperation in the region. It is my opinion that
both parties should work keeping in mind that borders can no
longer change

de jure

and that it is very unlikely that they will
change

de facto

, since no country in the region has any desire to
get involved in a conflict that would be detrimental to its well
being and its international standing. Therefore, it would be very
constructive to take a look at the region and its geographical,
ethnic and historical development, accept the fact that Macedonia,
geographically speaking, was subdivided right after the first big
war to three regions (with the Pirin going to Bulgaria, the Aegean
going to Greece and the Vardar going to Yugoslavia), and, perhaps,
rename, with some objectivity, FYROM as Vardar Macedonia to
reflect the fact that it occupies that exact portion of the historic
Macedonian lands and to ease the anxiety (justified or otherwise)
of its neighbor and friend. In psychologically charged and
emotionally sensitive international disputes, the solution comes
sometimes by painting issues in black and white and avoiding
perpetual discussions on the right shade of grey.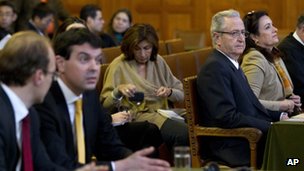 The European leaders have to realize that the major drawback
that has led to the difficult situation with the common currency
is delaying the realization that a common currency needs to
be tied with common fiscal policies and continuous and strict
oversight of the component national economies, based on as
simple as possible, well understood and agreed upon principles
and regulations. It is sad, very surprising and peculiar that the
architects and early implementers of the common currency,
who failed to realize such a simple economic principle, are
now going around in national and international media accusing
the current leaders for acting too late to contain the current
financial crisis. My opinion is that they should first deal with
their own errors in not installing the right fiscal and political
union in place to guarantee the future well-being of the currency
and, then, place blame on the current leaders, especially, the
German Chancellor, who had to deal not only with the practical
emergency aspects of the crisis, but also with the errors and
critical omissions of the founding fathers. Moreover, looking
forward to the future, if the common policies become a reality,
the Euro might flourish to such an extent that countries, such
as Great Britain and Sweden, which are currently viewed as
strong skeptics, eventually decide to join the common
currency. This development, however, is currently in the
hands of the existing members and their determination to
make the currency strong enough for others to want to join.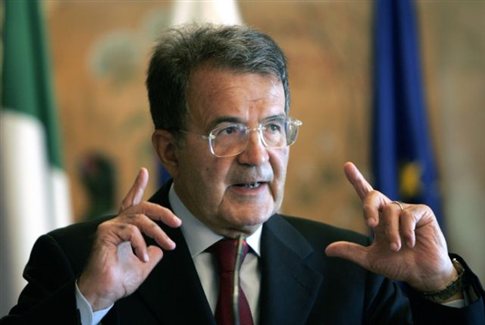 Ide com Deus Capitano. Graças para a memória.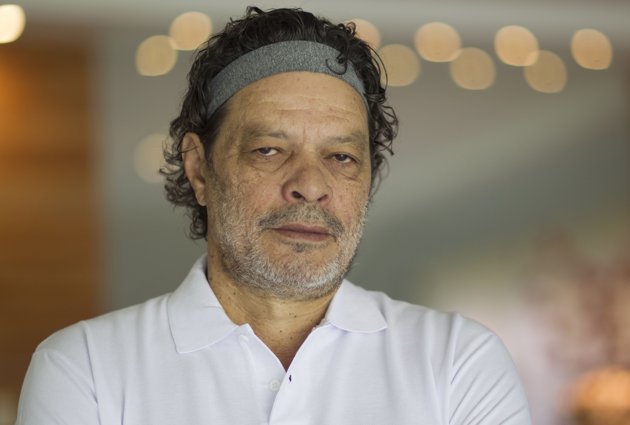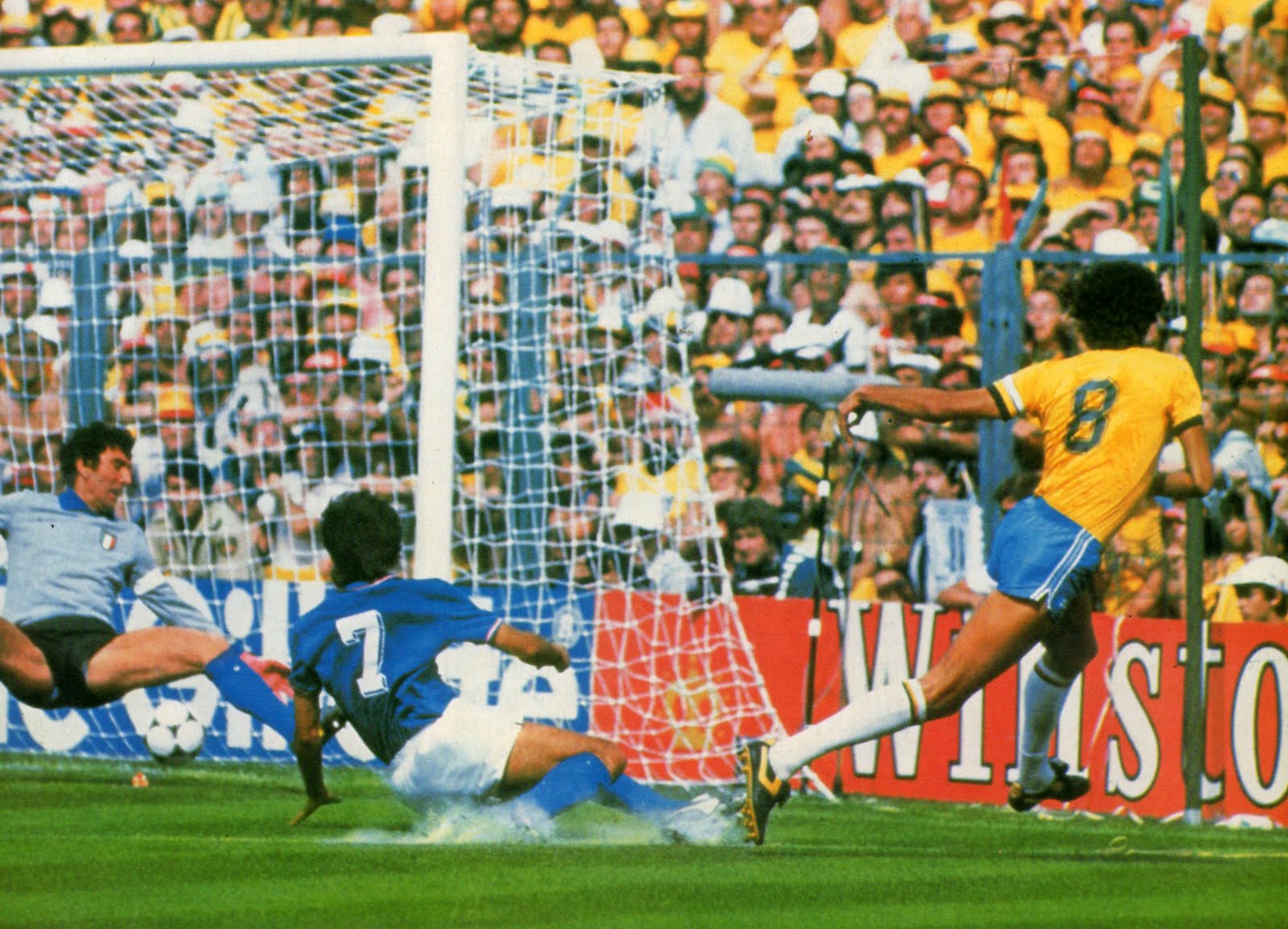 It is pouring cats and dogs, but Herman Cain is exploring with
his campaign staff whether it is cloudy or shiny outside. And
people were willing to have this human being as their president
and were donating money to his campaign. And, to add insult
to injury, this was to elect him to replace Barack Obama.


WHAT ON EARTH ARE PEOPLE THINKING?

Have we all
become moronic in our judgments?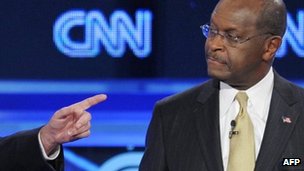 Ο Πάγκαλος πρέπει να καταλάβει ότι όταν βγαίνει στα
ΜΜΕ και καταλογίζει λάθη σε υπεύθυνους, αναδυκνείει
τη δικιά του γαϊδουριά και ανευθυνότητα. Έχει αυτός ο
κύριος άραγε αντιληφθεί ότι, ως στέλεχος ενός από τα
διαρκώς κυβερνώντα τον τόπο κόμματα των τελευταίων
δεκαετιών και ως υψηλόβαθμο μέλος των εν λόγω
κυβερνήσεων, είναι ένας από τους κυρίους ενόχους προς
τους οποίους απευθύνονται οι καταγγελίες του? Μήπως
καταλαβαίνει καθόλου ότι η πραγματική μαγκιά και
το πραγματικό νταϊλίκι, που νομίζει ότι πουλάει, θα
ήταν να αποδεχθεί δημοσίως τις δικές του προσωπικές
ευθύνες και να αποχωρήσει αξιοπρεπώς από την πολιτική,
αφήνοντάς την επιτέλους σε νέα "καθαρά χέρια" που να
εμπνέουν ακόμα κάποια ίχνη εμπιστοσύνης στους πολίτες?
Πρέπει επί τέλους να σταματήσει την ανόητη φλυαρία και
πολυλογία στον τύπο και να κάνει πράξη τα όσα βγαίνει
και δηλώνει και διαλαλεί, άν όντως πραγματικά τα
πιστεύει, τα αντιλαμβάνεται και τα εννοεί. Αν πραγματικά
έχει κανένα ίχνος εξυπνάδας και μπορεί να καταλάβει
όσα γράφω σ' αυτήν την παράγραφο, δε θα έπρεπε
καθόλου να αναρωτιέται γιατί δεν μπορεί να διασχίσει
την Πλατεία Συντάγματος ανενόχλητος και αλοιδώρητος.
Απλά, ο πρότερος έντιμος βίος και η αγωνιστικότητα στο
παρελθόν, δεν αποτελεί συγχωροχάρτι για κανέναν για
τις αστοχίες, τις αδυναμίες, τις απραξίες, την ανευθυνότητα
και την εγκληματικότητα του πρόσφατου παρελθόντος
και του παρόντος.

Ντροπή σου Πάγκαλε! Κάνε το σωστό!




Να αντιληφθείς επί τέλους τη βαρύτητα των όσων ο




ίδιος καταγγέλεις και να σηκωθείς να αδειάσεις την




καρέκλα για κάποιον λιγότερο ένοχο για την κατάντια


της ίδιας σου της πατρίδας που επί χρόνια συνοδηγούσες
και ακόμα, δυστυχώς για τους πολίτες, συνοδηγείς...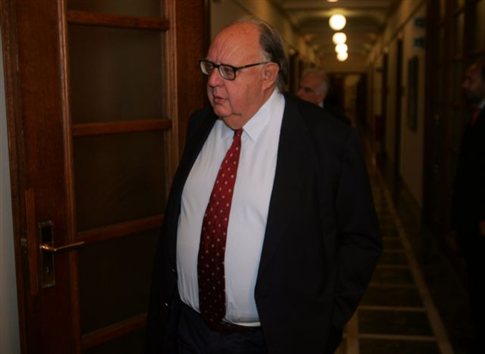 From the latest developments in the financial front, it just
sounds like the markets and speculators have turned in
earnest against Italy and Spain and that, accordingly, it
will be almost impossible for these two economies to make
it through without external aid. The significance of this
development is that restricting the Euro only to those
economies that are robust and can face crises on their
own would really mean leaving the Euro as the common
currency of Germany and France and, possibly, of a few
much smaller and fiscally responsible northern satellites.
Therefore, it seems that down to the wire, the ultimate
decision is going to be either an acceptance that collective
efforts will be needed to retain the Euro as a wide European
currency and to salvage this aspect of the European
integration project, with, of course, Germany and France,
and, perhaps also Britain, playing the leading role, or, else,
to return to a pre-integration status of loosely coupled
economies with some tariff and taxation agreements, but
without overall tight centralized co-ordination and no
binding sacred common policies and oversights.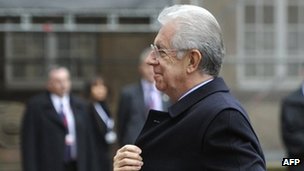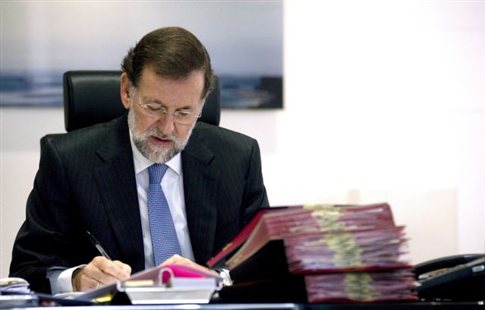 Saleh and Hamad, why the blood and the torture? For a few
days more in the Presidency and the Kingdom? At least, and
at last, you realized that people are no more willing to suffer,
be tortured and be killed and have their voices gagged due to
the absolutism and for the convenience of an appalling leader.
I hope that both of you, as a contribution to modern society, in
the interest of global progress and harmony, and as a sign of
personal retribution, will place a call to al-Assad and let him
know of your experiences and what is awaiting him, if he keeps
refusing to come into terms with modern political realities...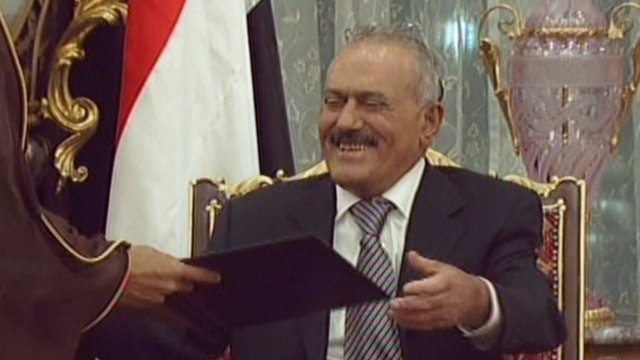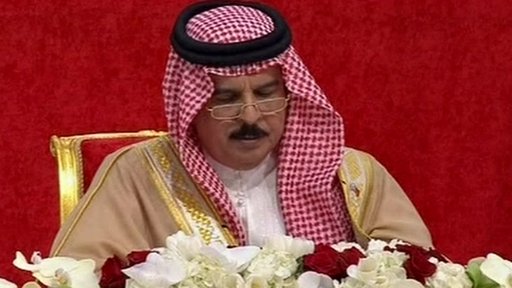 It is interesting how a single country's leaders can sometimes
be so respectful, patient, informed and, when needed, forceful
in their relations and reactions to events in other countries,
and some other times so passionate, unreasonable and mean
spirited, with little regard towards a helpful and constructive
approach, in their relations with other countries or alliances.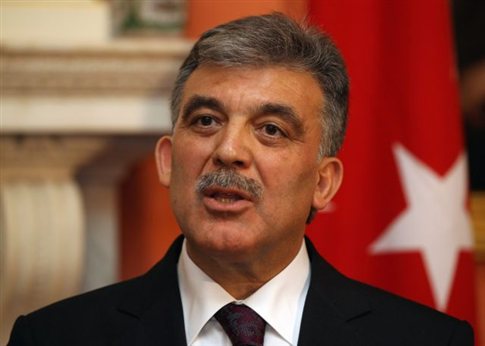 Yesterday evening, the Republican hopefuls for the Presidential
candidature clashed on issues pertaining to national security. I
was flabbergasted by how little informed they are and how little
thought and analysis they have put on many issues pertaining
to foreign policy. And, to be clear, I am not referring to agreeing
or disagreeing with their opinions; I am referring to how little
value their opinions and attitudes held because they were very
hastily and unintelligently put together. The only area that
seemed to have held any honest interest and any honest gravity
in their analyses was illegal immigration and border policy.
In particular, I would like to single out two responses that
were so unworldly, that showed that

the two candidates in




question should not even be aspiring to the highest office of




the most powerful country on the planet

. When asked about
whether candidates would aid or otherwise support Israel in
a preemptive attack against Iran, Cain said that he would
be careful because Iran has a mountainous terrain and that
he would help only if there had been some guarantees of
success (as if he had been asked to buy a car)!!! Moreover,
Bachmann, who, also, is clearly incapable for the highest
office, no matter how much tutoring she gets before her
appearances, when asked about opinions on cyber-terrorism
and related cyber-attacks, instead of shutting up and gaining
some points by a "do not know, will not add nonsense",
responded that she is familiar because in her state there had
been problems with recruiting by al-Shabaab!!!
Sometimes, frankly,

you can listen to more informed opinions




from common citizens of the country down at your favorite




corner pub

,

than from uninformed pseudo-politicians and




unacceptably ignorant presidential aspirants...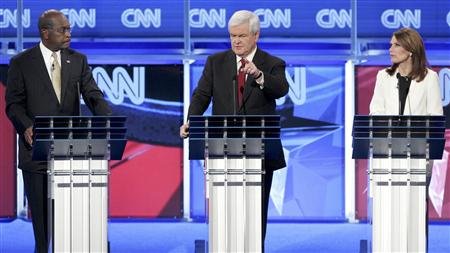 The members of the U.S. Congressional Committee on Deficit
Reduction do not have any realistic appreciation of the magnitude
and of the urgency of the problem they were called to help resolve,
nor of the social, economic and political consequences of their
failure to assume bold compromising steps on both sides of the
political spectrum. Does anyone of its members actually realize
that, if their inaction results in a further downgrading of U.S.
credit worthiness, this may be catastrophic for the U.S. economy,
given the current level of indebtedness? Further, do they realize
that the President of this country, its Secretary of the Treasury
and its Secretary of State will become comical and laughable
figures when they go around the globe telling U.S. partners to
put their finances in order and reign on their debts, because these
allegedly affect the U.S. prosperity, when their own country and
its own legislative bodies are unable to put their own house in
order and reign on their own debts?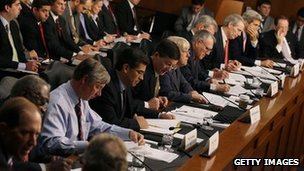 Oli Rehn and the other European leaders are right to steadfastly
demand a written and signed guarantee from the Greek political
leaders before releasing the next installment of the financial rescue
package. Unfortunately, with a feeling of guilt and a feeling of
shame, we have to realistically admit, given recent past record,
that neither us Greeks nor our European partners have any
confidence or trust left anymore in our political leaders and our
national authorities. Even at the moment of "consensus" the
leader of the opposition has been trying to take advantage of
the situation for personal and partisan gains rather than for the
improvement of the country's image and international standing.
As far as polity goes, what could European leaders expect from a
government that, even though headed by a capable technocrat,
has reinstated vice-presidents that are either lacking expertise,
like Venizelos, or are complete and utter idiots without any
political sensitivities, like Pangalos?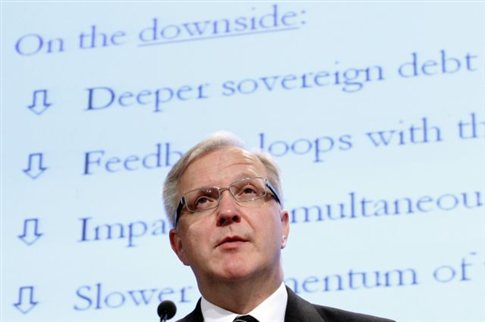 Needless to say that the tough stance of the Turkish Prime
Minister Erdogan vis-à-vis the unacceptable political situation,
the abominable atrocities against citizens and the despicable
behavior of the beast al-Assad in Syria is refreshing and a
clear signal that a significant regional power is standing by
the Syrian people and ready to take action should the Syrian
citizens find themselves in the edge of a precipice and the
international community, including Russia and China, leaps
into action to protect them.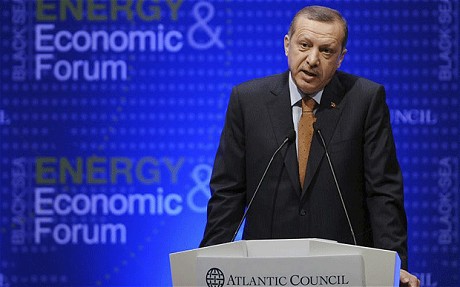 The Blatter incident, despite his apology, must teach us and FIFA
a lesson: First,

do not elect as presidents incompetent relics of




the past.

Football is a sport that needs steering by people that
have been involved relatively recently and are capable, vibrant,
energetic, inspirational, ethical and full of ideas for the betterment
and improvement of the game inside and outside the pitch. Second,


do not hold mock elections, with candidates unopposed.

This leads
to them becoming stenchy old kingpins, with no sensitivities and
no sense of responsibility, leading to shamelessness and apathy
when it comes to mismanagement and/or other unbecoming
behaviors. In any decent organization or company, the CEO would
have resigned or would have been fired for publicly expressing
opinions against one of the main missions and visions of the
organization that sent conflicting messages to its shareholders...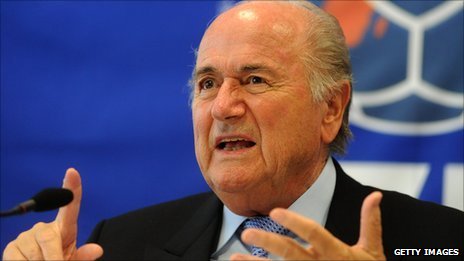 The Italian students should have been out in the streets protesting
continuously when they had at the helm a ridiculous charlatan that
was more interested in his vast fortune and his immunity from
prosecution than in the well-being and fiscal discipline of Italy.
Now, that a positive change has occurred, when a capable and
well-reputed technocrat is at the helm, smart enough to leave all
politicians out of government, the students should give him and
his government time to implement reforms and raise Italy to the
position that it deserves, both domestically and internationally.