NEWS and EVENTS up to Musharraf's messing of Pakistan

Dictator Musharraf (now dreesed as a groom) said: "I have actually introduced
the essence of democracy in Pakistan, whether anyone believes it or not". And
I reply: "Mush, you have killed Pakistan, whether you believe it or not..."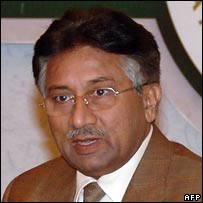 The Saudi king would serve the world better if, instead of accusing Britain
of not doing enough in the fight against terrorism, would do more to reverse
some of the abominable laws that hold his oppressed kingdom in the dark ages...

"We are introducing a new culture of smooth transition which is as it
should be in civilized societies.", said the tyrant Musharraf. Maybe the
new oxy-virus strain originated with this dictator. Lessons of "smooth
transition" and of "civilized society" from this abominable slimy being?

Mikhail Saakashvili climbed to power as a democratic, pro-western and
modern leader. It seems that he is now behaving as a corrupt, fattened
politician of the old Soviet block... Time to step down?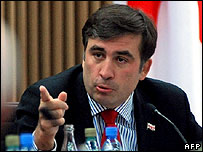 Tyrant, wake up! Your country is not committing suicide. YOU ARE
COMMITTING PATRICIDE...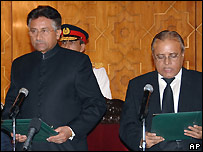 At last, at last, at last... BBC refers to Musharraf as "General". Gone
now is the unwarranted title "President", although the title "Dictator"
is the one that fits his position, by any person's definition. The time will
come... Plus, Rice condemned the emergency rule.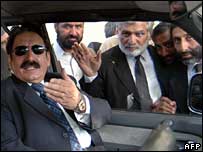 The time is coming when Russia is bound to pay a big price for mixing
its politics and wants with its commercial partnerships.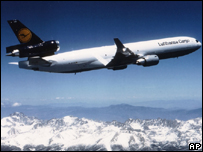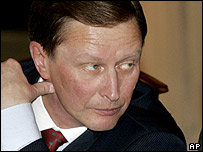 It seems that Europeans and their NGOs have not learned their lesson yet.
They continue to treat the Mother Continent with great disrespect causing
undue pain...
If you feel the urge to help, please, consider one of the existing well-known
NGOs, such as UNHCR, that have experience and credibility; do NOT open
your own outfit.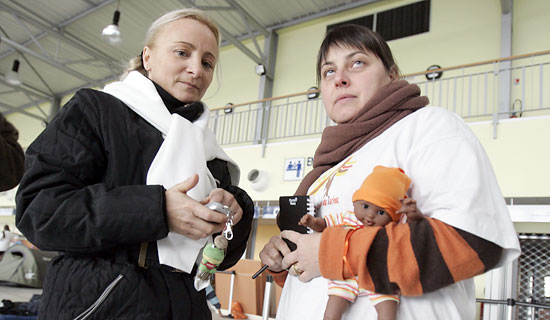 The United States, Israel, Palau and Marshall Islands are the only countries
that consider the US economic, commercial and financial embargo of Cuba
legitimate...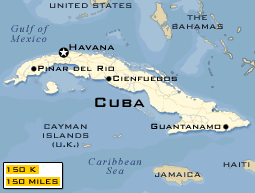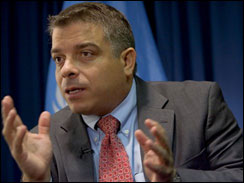 Brazil will stage 2014 World Cup

King Abdullah of Saudi Arabia accused Britain of not doing enough in
the fight against terrorism. It seems that there is a virus going around that
causes clueless and shameless world leaders to spit out oxymora...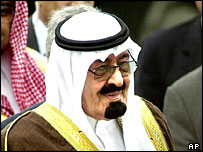 Do not appoint an old and controversial EU member state leader as
President of the European Council. Especially not one from a traditional
Euro-sceptic country.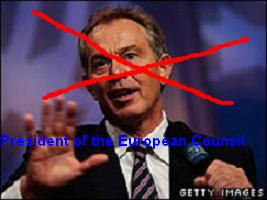 Poland goes liberal.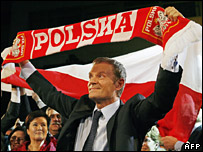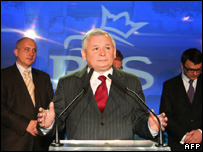 The BBC reporting on the blast in Pakistan that killed scores of people
writes: "President Musharraf said the attack was a "conspiracy against
democracy"". This is an oxymoron that insults the memories of all those
that have fought and are fighting for democracy in Pakistan. Dictator
Musharraf has established himself as the arch-conspirator against
democracy.

How could the judges of a Supreme Court in a semi-decent country
allow a Dictator that has illegally overthrown a democratically elected
government to stand as a candidate in "democratic" elections?

NO to Venizelos,

NO

to Papandreou,

NO

to Skandalidis.

Fresh ideas

for the


Socialist Movement

NOW

.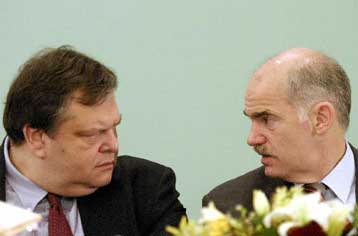 Greek PM wins vote by slim margin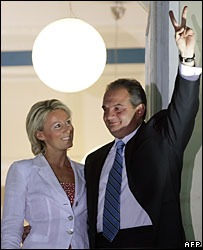 Russian President Vladimir Putin has accepted the resignation of PM Mikhail Fradkov
and nominated a financial crime investigator, Victor Zubkov, to replace him.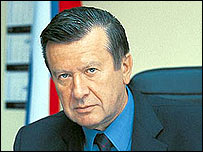 Dedicated to all those that have ever believed that Pakistan was a
democracy and all those that have been consistently calling dictator
Musharraf "President" (including the BBC).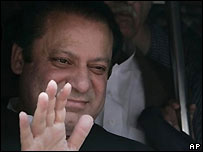 The frontrunner for Turkey's presidency Abdullah Gul has failed to secure a two-thirds
majority in a first round of voting in the Turkish parliament.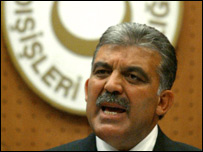 World Bank head Wolfowitz to quit

The human comedy: how people put a positive(?) twist in the most negative of
situations...
"He assured us that he acted ethically1 and in good faith1 in what he believed were the best interests of the institution1,
and we accept that1," the board said in its announcement of Wolfowitz's resignation.
The bank board said it was clear that a number of people2 had erred in reviewing Riza's pay package. The board's
statement made no mention of any financial arrangements related to Wolfowitz's departure, nor did it speak to Riza's
future3.

1. All these are clearly laughable. Even if the board members were intending to make a joke, they would not
have come up with more entertaining comments. At least they did not mean them and they fired him...
2. Obvious. First Wolfowitz, who may have reviewed it in bed, and then his subordinates, who may not have
wanted to lose their job or decrease his libido.
3. Do not worry. With such a sugar daddy and around $190K yearly salary (of which $60K was a gift for
performing so well) her future at the expense of world's taxpayers is guaranteed to be very sweet...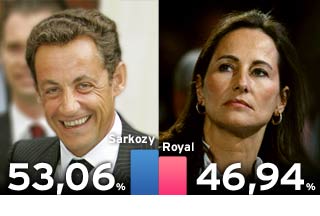 One country produces a lot of dirt in both football and basketball...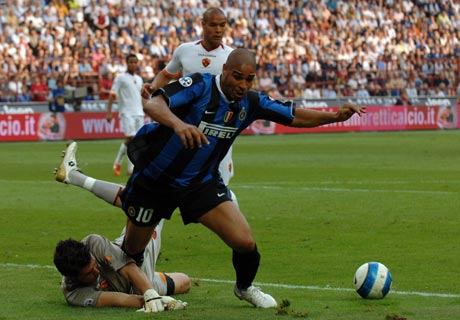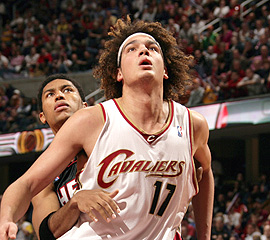 World Bank mulls Wolfowitz's fate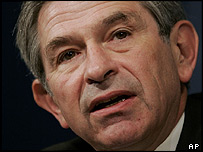 An indication of what happens when highly unsuccessful national politicians,
instead of retiring after their miserable stints in public service, are promoted
to govern world affairs...

Bulgaria and Romania join the European Family.



Watch the EU grow to a community of over half a billion people on BBC's web-site.

With what kind of moral authority is the Prime Minister of a nation having had a clandestine
program for developing nuclear weapons speaking about Iran's nuclear program as "a moral
issue of the whole world"?

Use of terminology has always been relative to the user. Saying that the average modern
and elegantly dressed woman is "uncovered meat" just qualifies the speaker as an
unintelligent male covered meat.

General Assembly appoints Ban Ki-moon as next Secretary-General of the United Nations.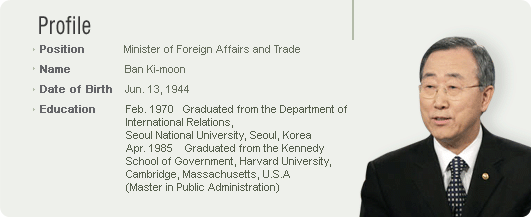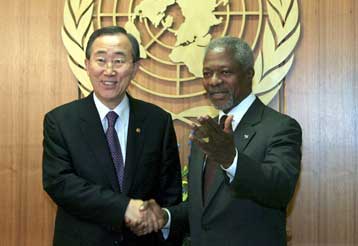 North Korea says it has carried out its first test of a nuclear weapon.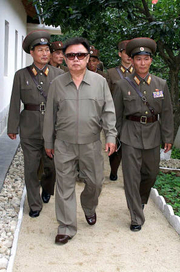 Japan's parliament has elected Shinzo Abe as the nation's new prime minister.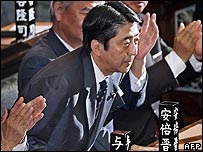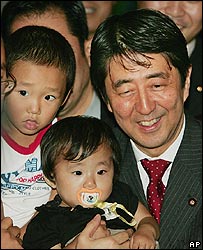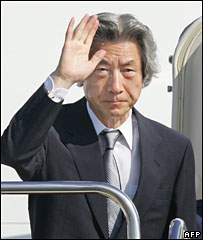 The road might have been tough
and in many things you may have failed
but you were honest and you intended well.
They say, Fidel, it is the beginning of the end,
but, maybe, Comandante, it is just the end of the beginning.
Rest well where you are and rest in peace when you will...


One less right-winger religious and war-thirsty member in the
democratic party to worry about?



Once more the middle east has seen renewed violence and bloodshed.




Romano Prodi looks set to be confirmed as the winner of Italy's general election.
Giorgio Napolitano, Italy's new President, will preside over Romano Prodi's tenure.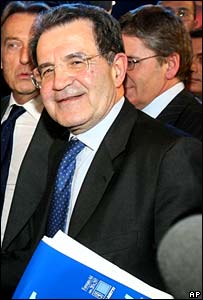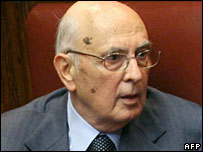 The Basque separatist group Eta has declared a permanent ceasefire.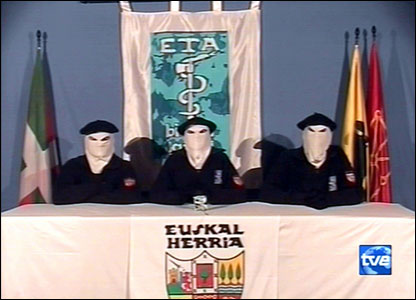 Canada Conservatives win election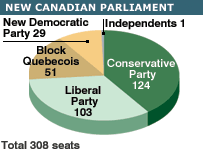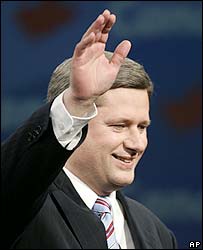 The Iranian President has called for Israel to be "wiped off the map". Besides the fact that no nation has
the right to deny another nation's right for peaceful coexistece on our planet, the Iranian leader would
better realise, sooner rather than later, that he is there to honor the historic role that Iran has played in
shaping today's united world culture and to heed the calls of the Iranian people by extending a hand of
friendship to

every other nation on earth, including the people of Israel

.

Pakistan's dictator seeks international help to cope as the
death toll from a massive earthquake nears 20,000.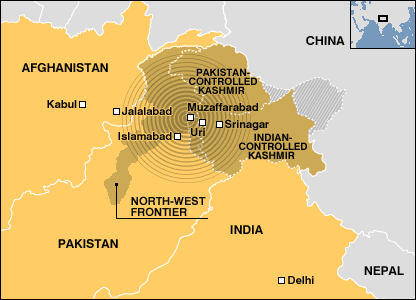 EU opens Turkey membership talks
The move followed more than 24 hours of fraught discussions among EU nations,
which ended with a last-minute deal.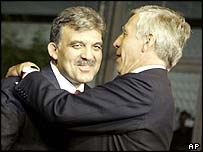 Hurricane Katrina hits the U.S. gulf coast with disastrous consequences...





France won its bid on Tuesday to build a 10-billion-euro ($12 billion)
experimental nuclear fusion reactor.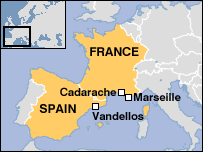 Iran's new hardline President, Mahmoud Ahmadinejad,
has said his surprise poll win is a blow to the country's enemies.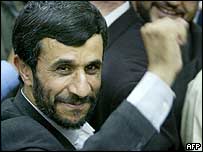 La France rejette nettement le traité constitutionnel


BBC's Quick Guide: European Union constitution

Pope John Paul II is no more...