Athletic Events 2012-2017
(Back to Main)

Among the two most famous keepers in the history of
Italian football, the revered Gigi Buffon, retired from
International Football in the most infamous event in
the History of the Beautiful Sport. Unfortunately, one
who witnessed the last three games of the Azzurri could
have no illusions but that a team that played a whole
class below Spain and stood as miserable equals to
Albania, FYROM and Israel would have slim chances
to qualify against Sweden. But of course, for the fans,
who justifiably proclaimed ``No Italia, No Party in
Russia", hope died last, at last, last night in San Siro.
The irony is that, had Italy qualified, Ventura would
have been considered as successful and Italy would
have presented a similar humiliating mess in Russia.
Now that the change is not needed for furthering a
goal, he will be sacked... At least steady hands may
lead the team through the first stages of the next goal.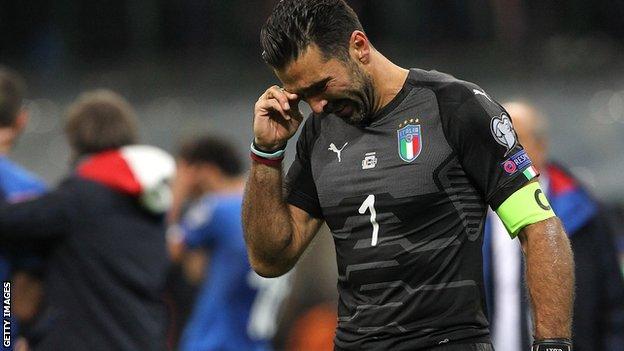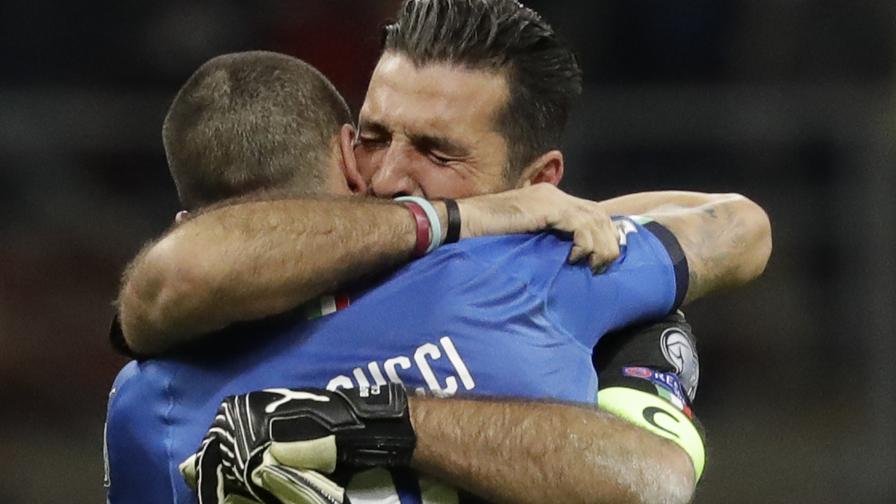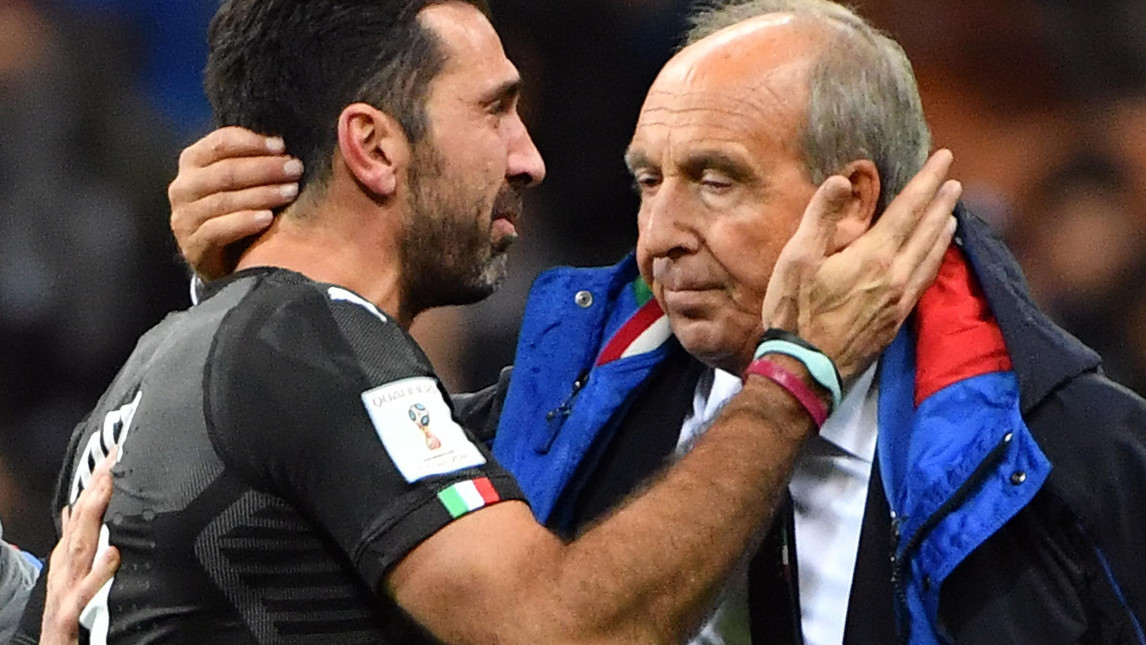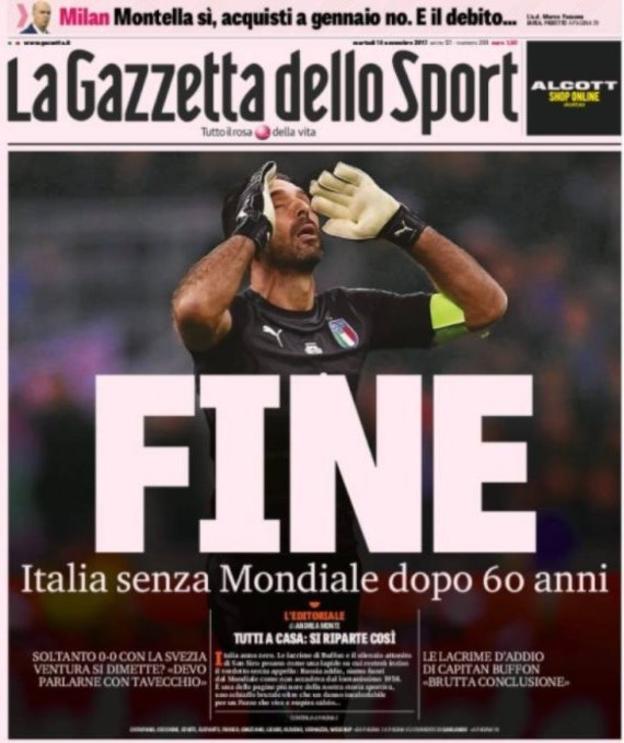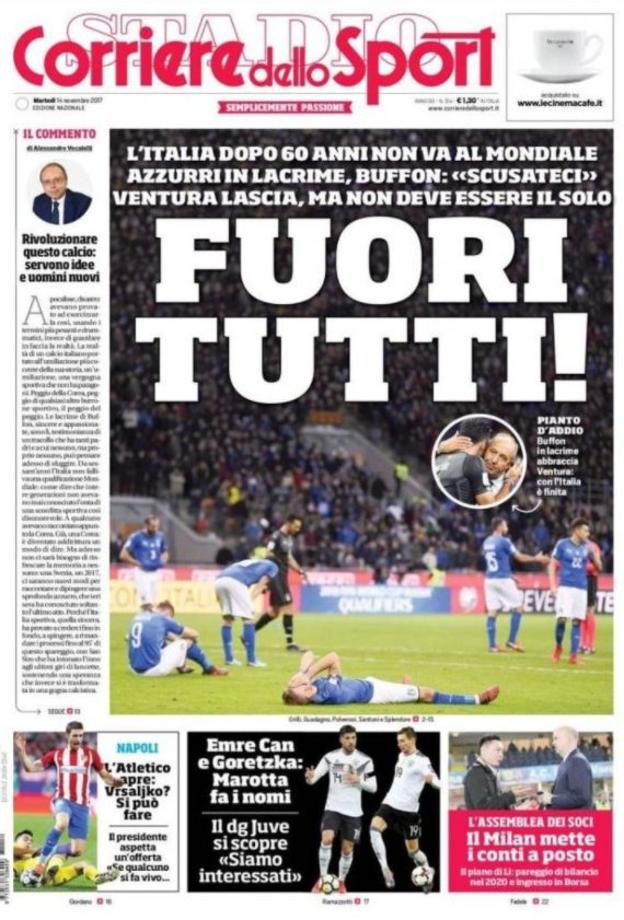 Δεδομένης της δυναμικότητας των παικτών, και
αφαιρουμένης της τραγικής εμφάνισης και του
καταστροφικού αποτελέσματος στο Ζάγκρεμπ,
απέναντι όμως σε μία από τις καλύτερες ομάδες
που έχει αντιμετωπίσει η Εθνική, οι εμφανίσεις
της Εθνικής μέχρι τώρα, υπό την καθοδήγηση
του Σκίμπε, δεν ήταν άσχημες. Θα ήταν ατυχές,
πιστεύω, να διώξουν τον προπονητή με αιτία την
αποτυχία να πάει η Εθνική στο Μουντιάλ. Κατά
τη γνώμη μου, μετά το επόμενο παιχνίδι, θα
πρέπει ομοσπονδία και προπονητικό τίμ να
καθήσουν να συζητήσουν και να θέσουν τον
επόμενο στόχο και να συγκεντρωθούμε εκεί,
χωρίς αναταράξεις και διαξιφισμούς, που
έχουμε πάρει μια γεύση (ή μάλλον πολλές
γεύσεις) και στο παρελθόν για το πού μπορεί
δυστυχώς να οδηγήσουν.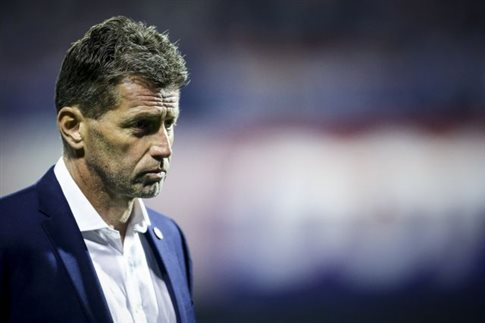 Owoooooo!! What a performance by the Vecchia Signora
and by Pipita; Mesmerizing and Overpowering...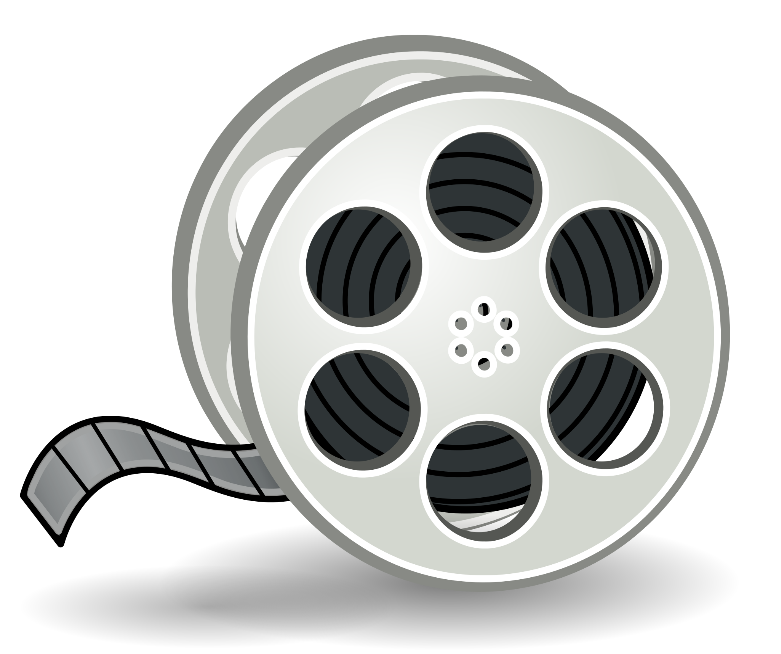 Neymar, by demanding scandalous and unreasonable
conditions in his contract with PSG, is challenging his
own Humanity, his own Grace and stretching his own
Luck. And, if the Ancient Greeks knew anything about
these things, his Grace and his Luck will come back
to bite him unless he corrects himself, becomes
reasonable and starts to behave like a professional,
like any other professional, regardless of caliber.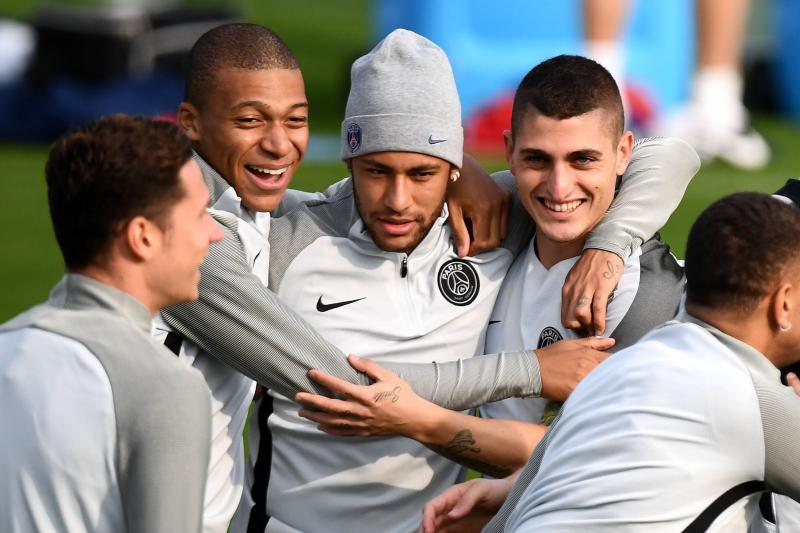 Μπράβο στο Γιάννη! Πολύ καλή εμφάνιση χθες στο
San Siro. Ελπίζω να βελτιωθεί κι άλλο και να μπορέσει
να βοηθήσει πολύ και την Εθνική στο μέλλον.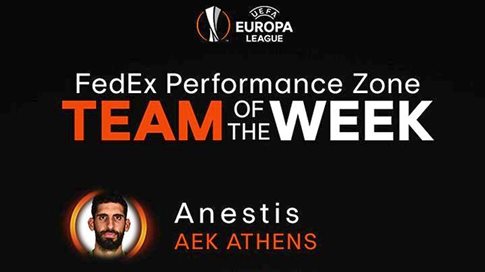 BRAVO, HERTHA!! I echo your sentiments
and strongly commend you on your activism. Only
a United and Universal Response will make an
Open-minded, Tolerant and Responsible World
possible for All People and for All our Children
and All our Children's Children.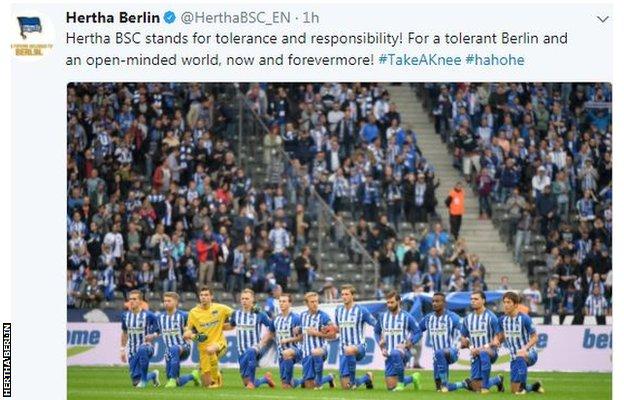 Μπράβο, Λευτέρη!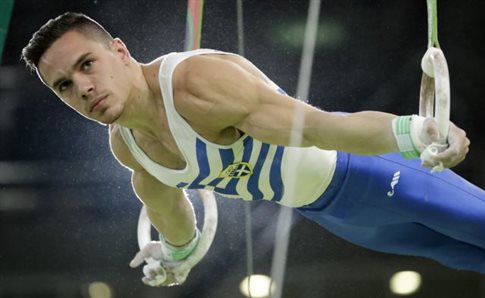 Συλλυπητήρια στην οικογένεια του Γιάννη.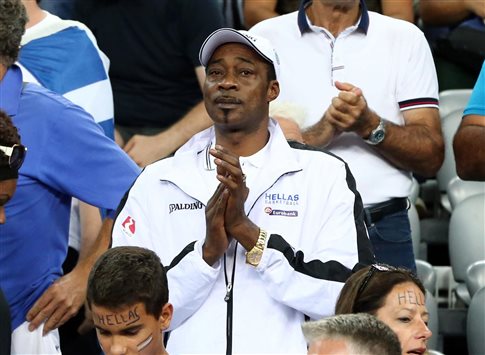 Germans also make bad decisions. Bayern just announced
the firing of the ``Guru of the Pitch" Carlo Ancelotti. The
positive side is that Carlo will be, hopefully, available to
take the reigns of the Squadra Azzurra, which has shown
a very disappointing face lately and whose current coach
is not up to the standards required for success in the
upcoming very important International Competitions.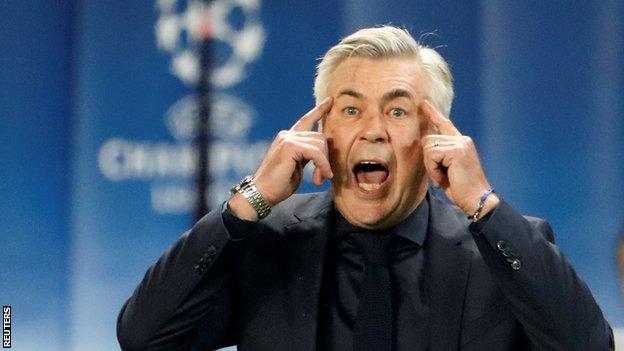 Κι άλλη επιτυχία για τη Μαρία. Μπράβο, Μαρία!!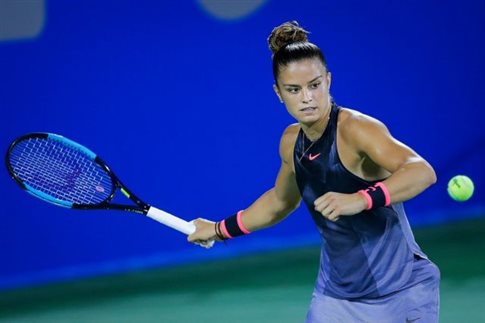 Η Κατερίνα είναι η Ελλάδα όχι μόνο γιατί γεννήθηκε στην,
ζεί στην, και αγωνίζεται για την Ελλάδα, αλλά και γιατί
πάνω και από τον πληθυσμό των εν Ελλάδι Ελλήνων είναι
ο πληθυσμός των ομογενών και των μεταναστών Ελλήνων,
και έτσι, ακόμα και να μήν έμενε στην Ελλάδα, θα
εκπροσωπούσε και όλους εμάς που είμαστε αδιαμφισβήτητα
Έλληνες. Όσο για ήθος, αγωνιστικότητα, πείσμα, δουλειά
και επιτυχίες, αν όλοι οι Έλληνες ήμασταν σαν κι εκείνη,
δε θα προσπαθούσαμε τώρα να διασώσουμε υπολείμματα
και να βγούμε από μνημόνια αλλά θα ήμασταν παγκόσμια
υπερδύναμη... Ας προσέχουμε λοιπόν, όπως είπε και ο
ΣΕΓΑΣ...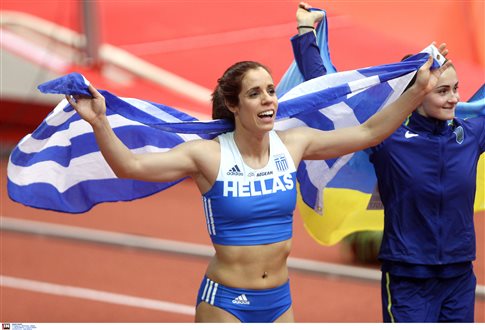 Μπράβο, Λευτέρη!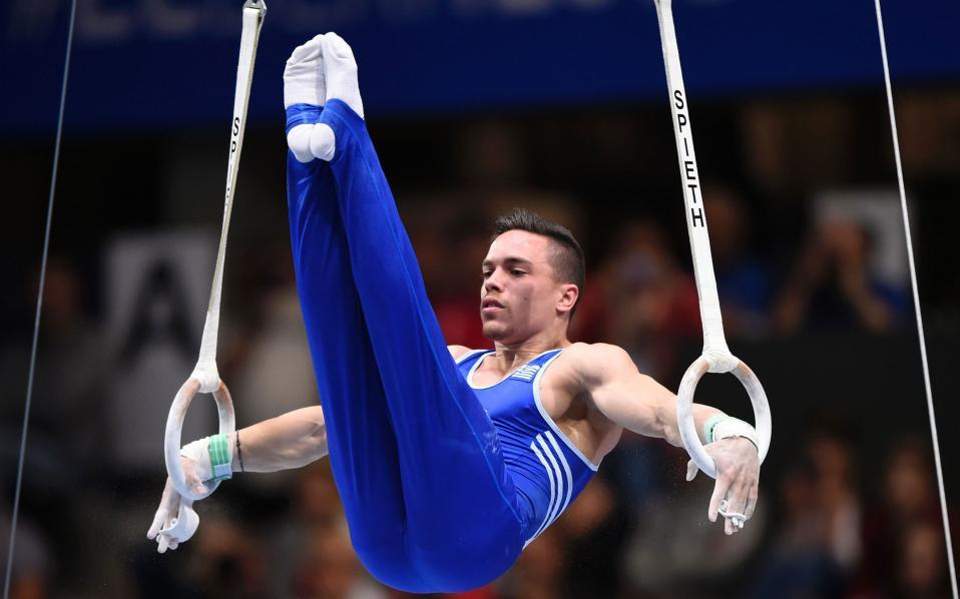 Let's be careful on the defensive side, effective in the
mid-field and clinical up front and we can do it. That
would be an uplifting and very significant win against
the Catalan Giants.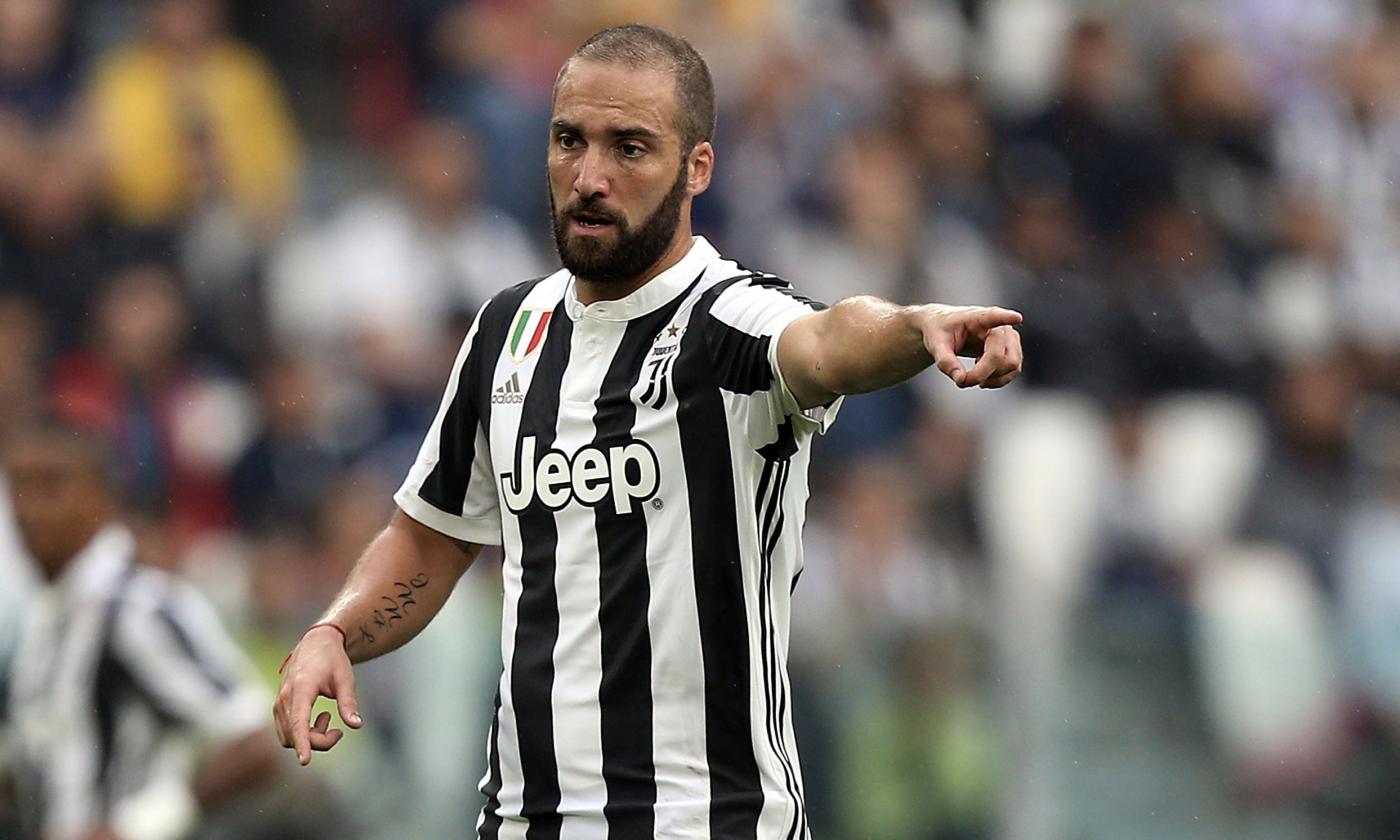 Μπράβο, παιδιά! Πάλι μας κάνατε περήφανους.
Ας προσέξουμε τώρα και λίγο παραπάνω, μήπως
τα καταφέρουμε να μπούμε και στα ημιτελικά.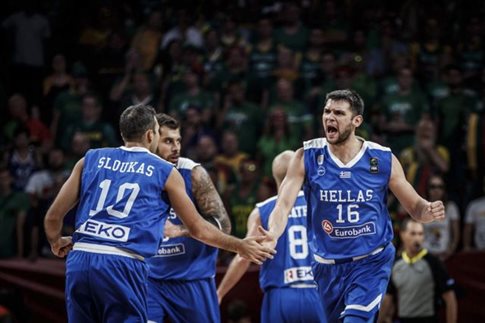 Μπράβο, κορίτσια!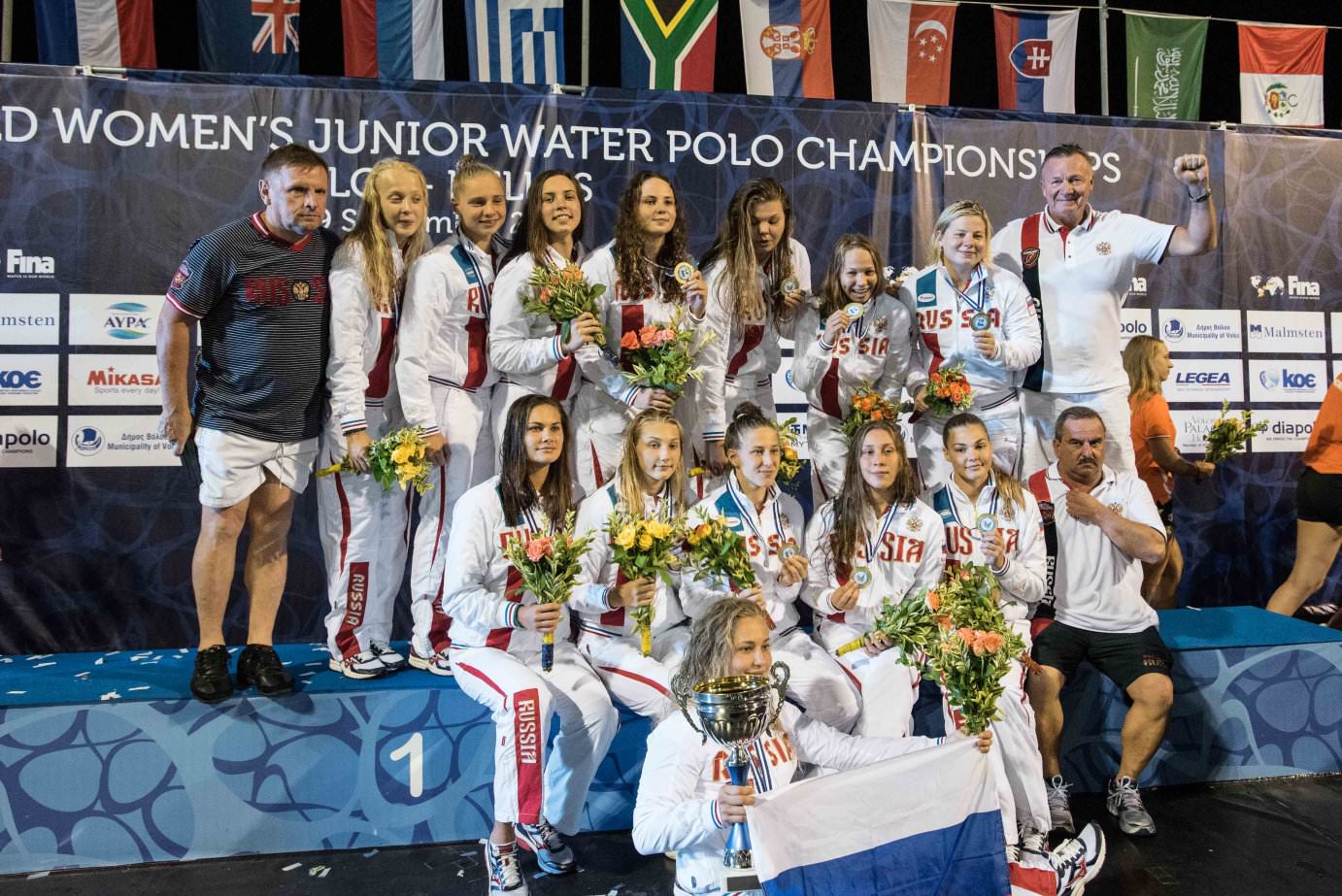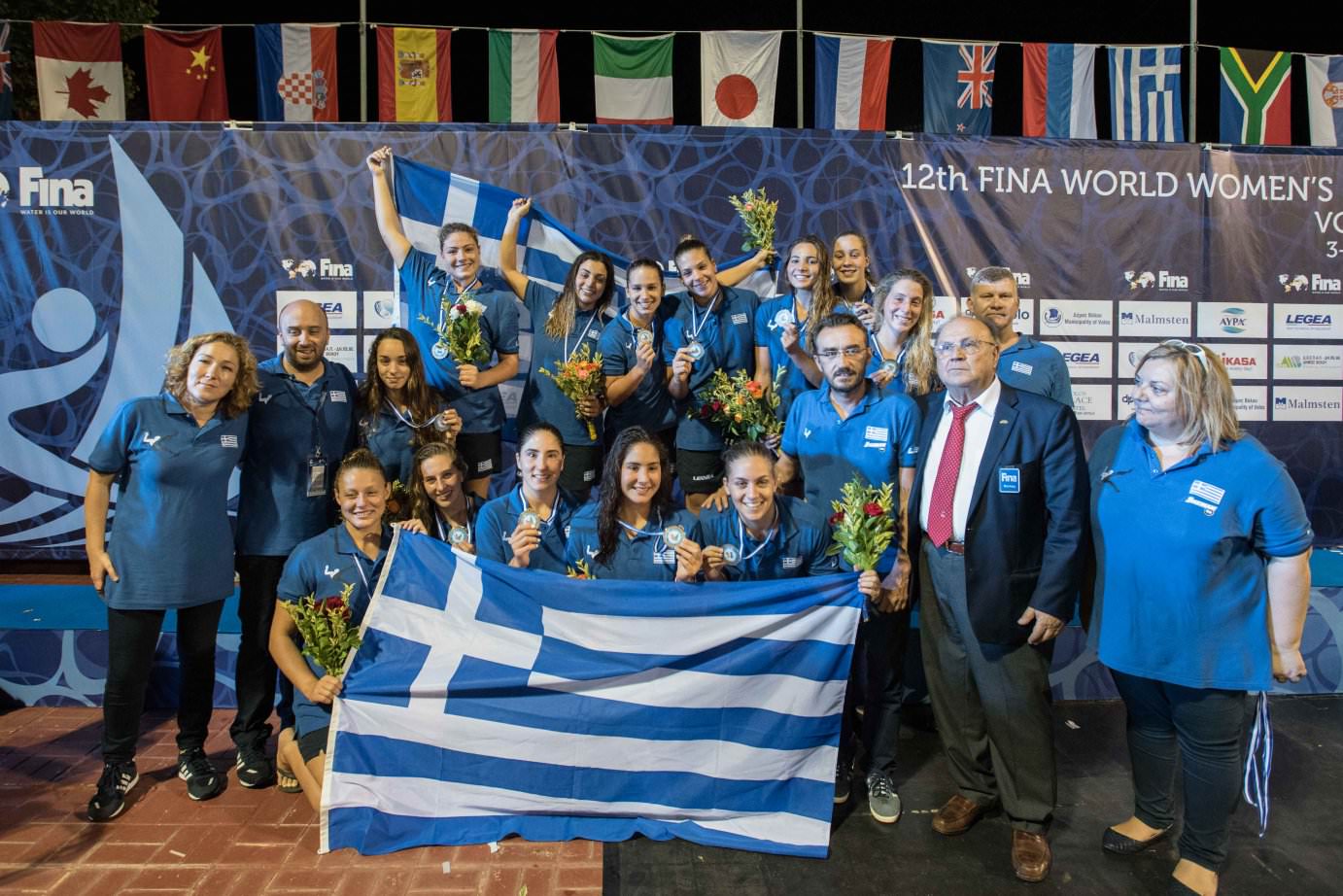 Παιδιά, προσοχή μη χάσουμε! Θα είναι το πιο μεγάλο
κρίμα στη σύγχρονη ιστορία να μην προσέξουμε και
να έχει τόσο άδοξο τέλος το ταξίδι μας τόσο σύντομα...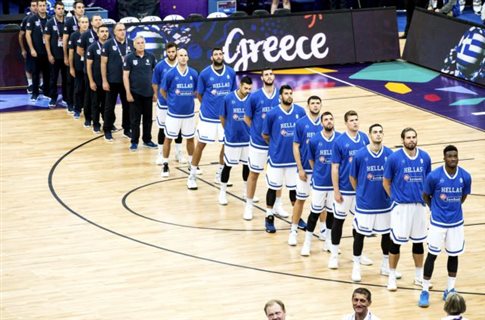 Η Μαρία δεν τα κατάφερε, αλλά αγωνίστηκε με
όρεξη και πάθος απέναντι σε μία από τις καλύτερες
τενίστριες όλων των εποχών. Μπράβο, Μαρία!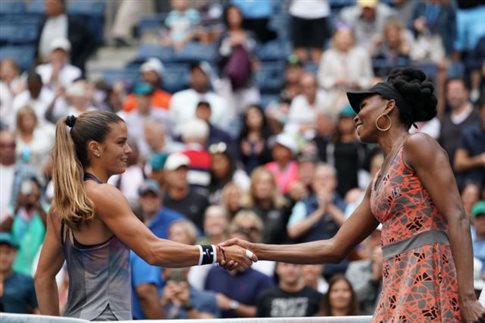 Μπράβο, Μαρία!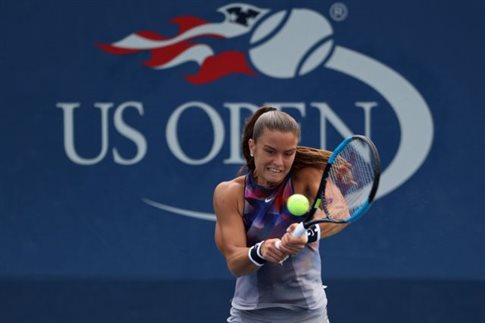 I understand Gigi's point, but I disagree with his
opinion in a strong and emphatic way. I think that
VARs should be used wherever and whenever the
human referees and their assistants are unsure
about what has transpired to ensure the Absolute
Fairness and to enforce Meticulous Justice in the
refereeing decisions during a game. Since, however,
I see Gigi's point, I should add that what happened
in the Genoa - Juventus game was unsettling, but it
was not because of the frequency with which VAR
was used, but because of the way it was used.
The referee has to request assistance in almost
real time and to get a response from the help
room in a few seconds' time. He does not have
to run to the side to converse with assistants
in the video booth every time. In that game,
it seemed that to use one aspect of the technology
(the video), the authorities threw away the other
aspect (wireless communication) by forcing the
referee to use a buggy every time to travel to
the sidelines to carry manually the messages.
That was a messy situation and one that should
be carefully thought about, analyzed and corrected
so that even the last, well-meaning no doubt,
dissenters of the use of this extremely useful
tool, are swayed to the side that has the moral
and the practical advantage.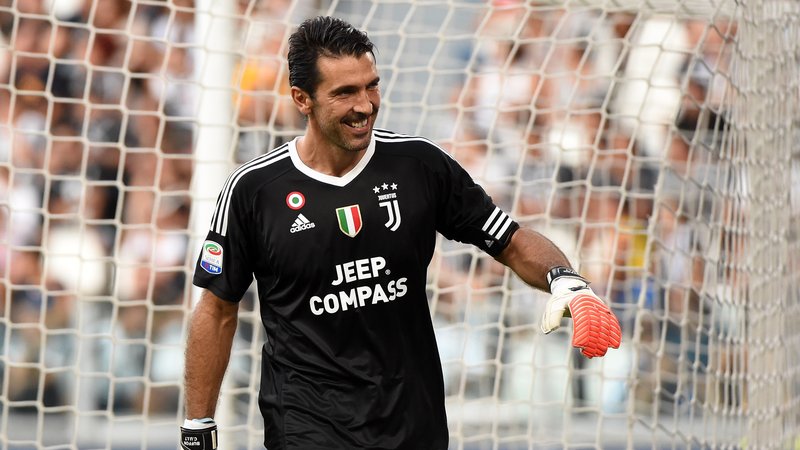 Κρίμα, Γιάννη! Καλή Επιτυχία στην Εθνική και
στα υπόλοιπα παιδιά, περαστικά σου και θα σε
περιμένουμε με ανυπομονησία να σε δούμε δυνατό
στο NBA και να ενισχύσεις και πάλι την εθνική.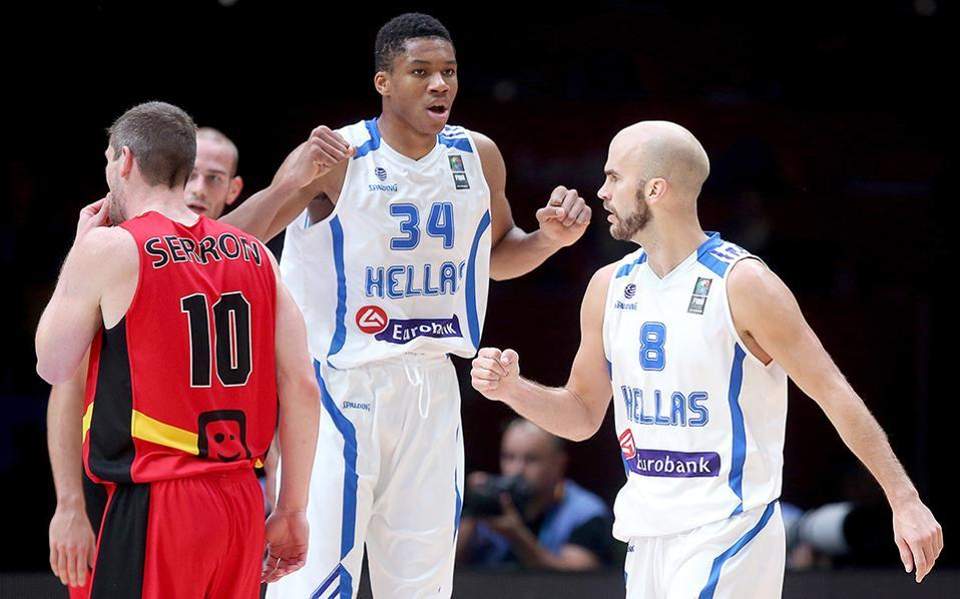 Sometimes people engaged in sports make mistakes
and sometimes those mistakes, despite their gravity,
may be partially forgiven, especially when the
individuals involved are younger and they do show
an understanding of the mistake and a willingness
to learn and correct their behavior and exhibit a
heightened sense of responsibility in the future.
Examples have been the behavior of Schweinsteiger
at the end of the 2014 World Cup and the behavior
of the United States swimmer Lochte in Brazil.
But, when the person involved is an incorrigible,
unrepentant, racist, aggressive 70 year old bully in
an official position, who has been around and should
already have known much better and should have
endorsed and embraced a responsibility to lead
by example the younger sportsmen and sports
women, then there are no excuses and it would
be a terrible development indeed for both tennis
and the World Sports in general if this new
Appeals Panel gave such an individual a break.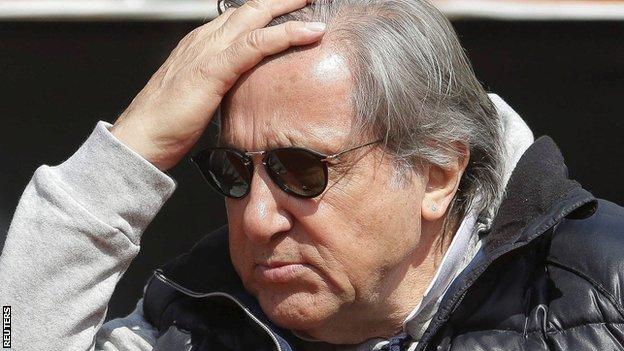 Μπράβο, Κατερίνα! Αντε και για τα 5+!!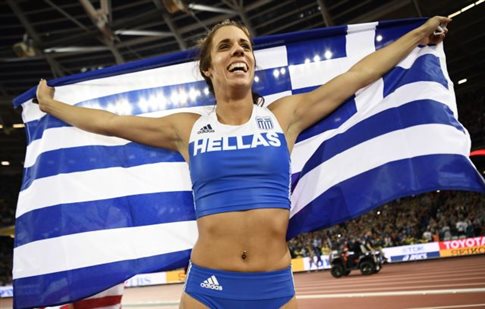 I could not agree more with Maradona on this issue.
My problem is that, because of all those issues outlined
in this interview, and given that his deception of the
referees, his unfair play vis-a-vis his opponents and
his abrasive character and remorselessness were
intense, repetitive and intentional, I radically disagree
with his inclusion in the elite of World football and I
would rather he'd been considered an example to
deride and avoid, an example of the behaviors and
shenanigans that the VARs are actually meant to
protect the game, the fans, the players and the
referees against. So YES! ALL FOR VARS to, among
other things, protect us and the sport against the stench
and intentional deceitfulness of modern Maradonas
and would-be Maradonas.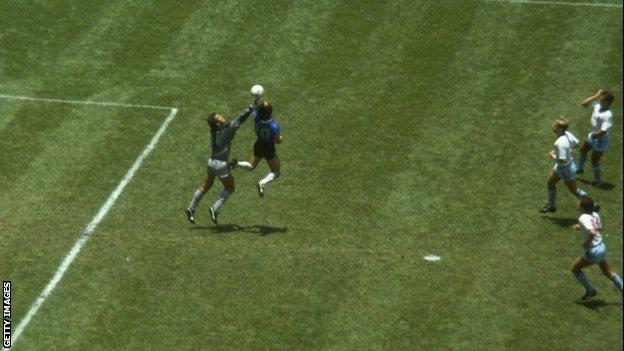 Μπράβο, παιδιά!!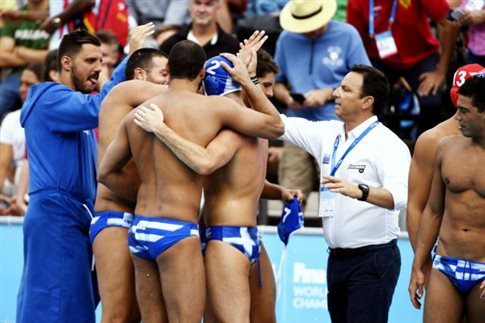 With a convincing 2-0 victory against Costa Rica and a team
that looks well-tuned and organized, unlike the one that we
have witnessed under the direction of Klinsmann, and after
the surprising defeat of Mexico, the stage has been set for
tomorrow's final between our Stars and Stripes and the very
athletic, stubborn and defensively solid Reggae Boyz.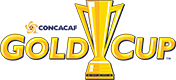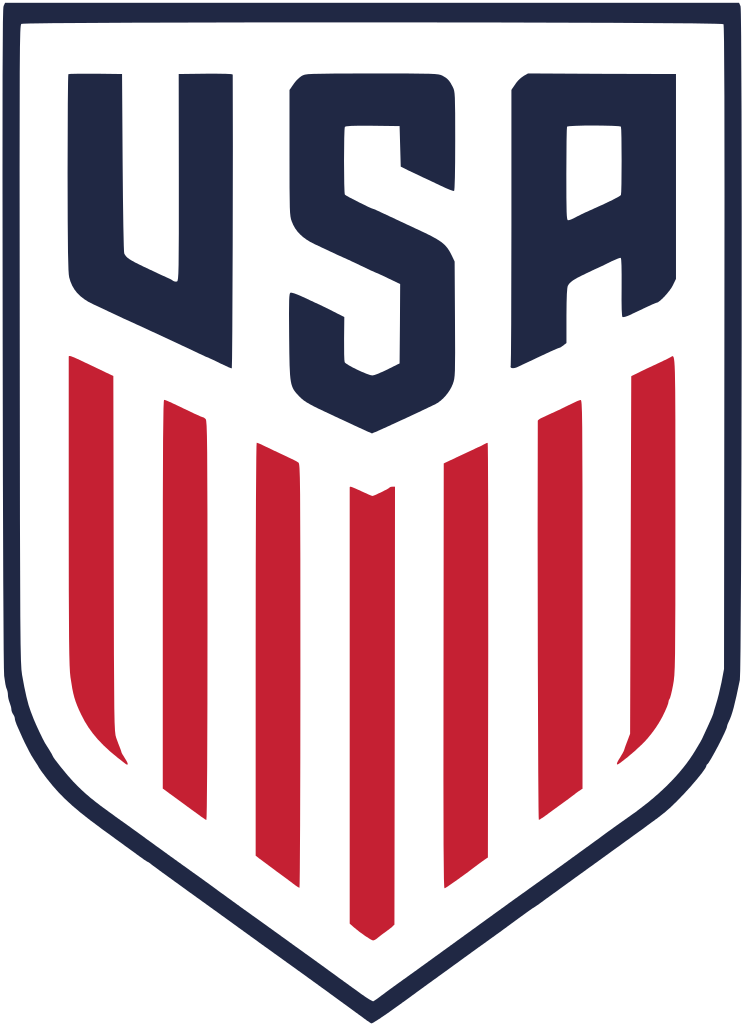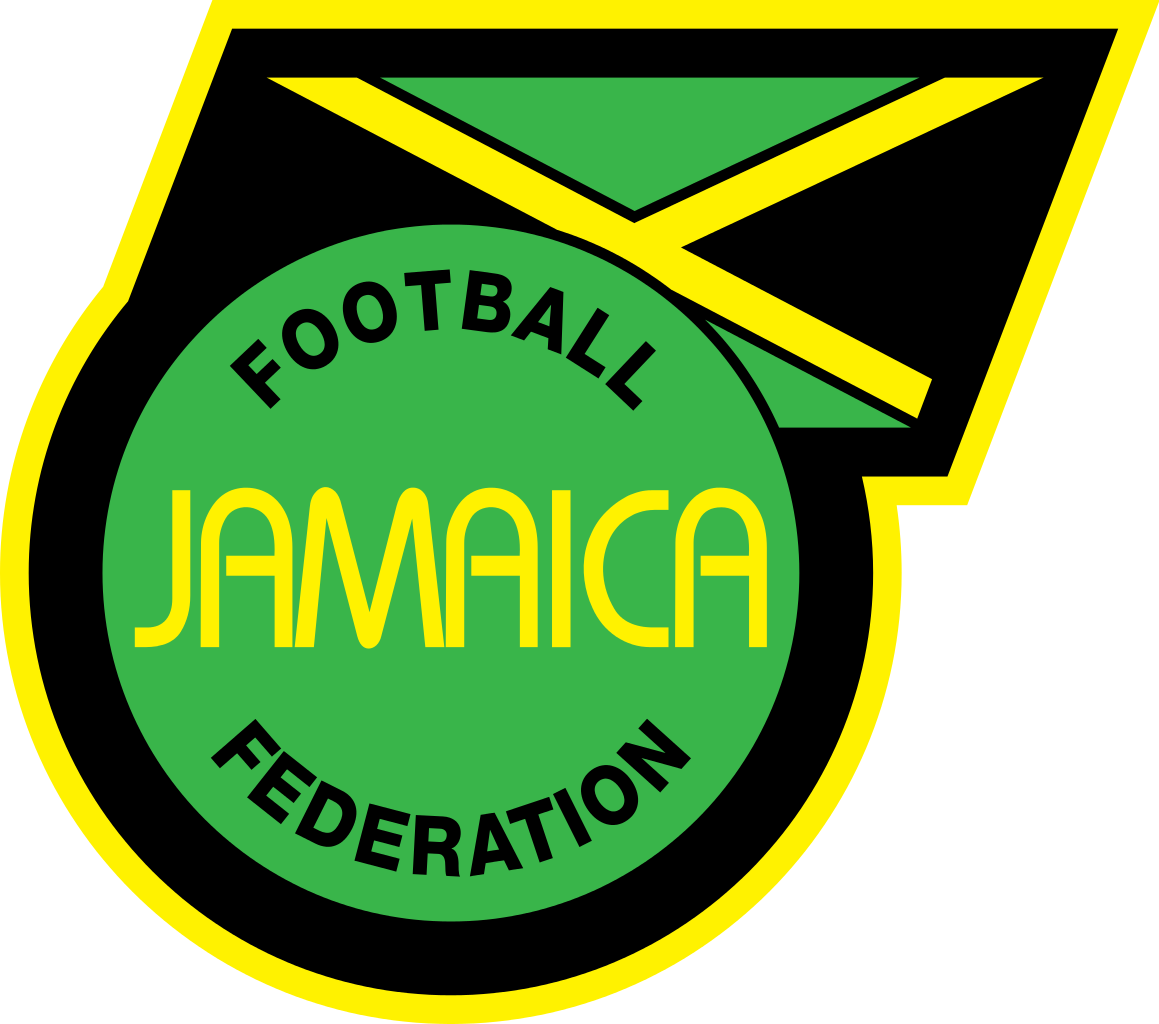 GREECE: U20 EUROPEAN CHAMPIONS 2017!!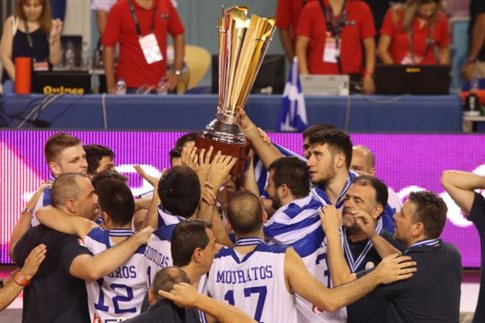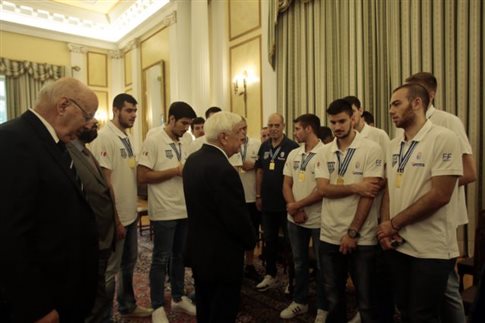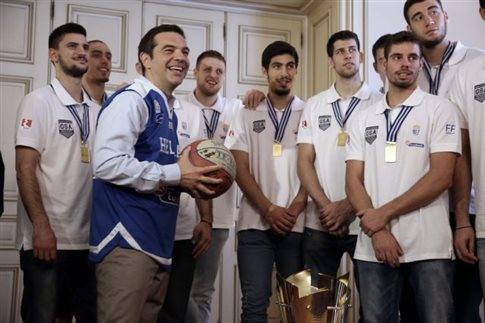 Μπράβο, παιδιά!!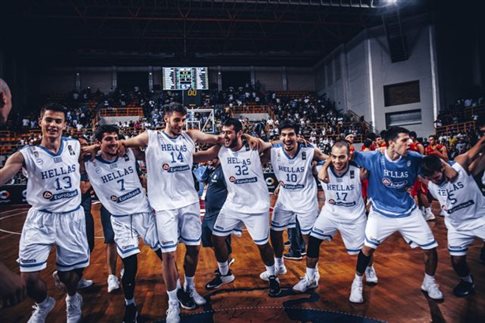 Μπράβο, Γιάννη!!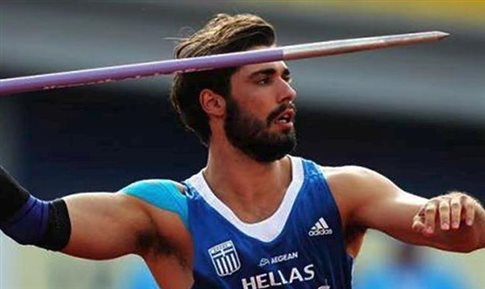 Κατερίνα, άντε να σε δούμε να χτυπήσεις τα 5.00 για να
μπεις σιγά-σιγά στο μονοπάτι για το 5.07!!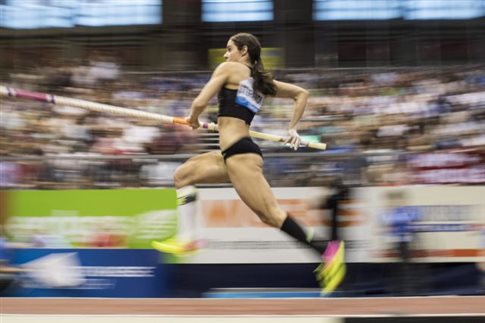 Μπράβο, Μαρία!!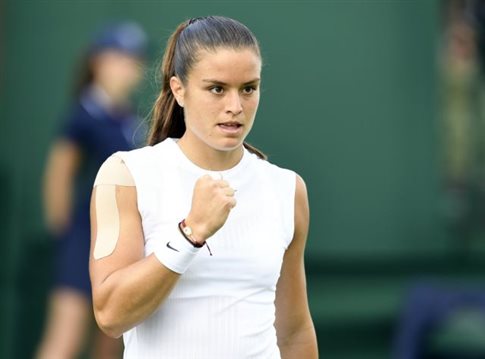 Ooowoo! Another mesmerizing evening from Jogi
Löw and the Panzers... Chile will find itself in dire
straits on Sunday in the final of the Confederaciones.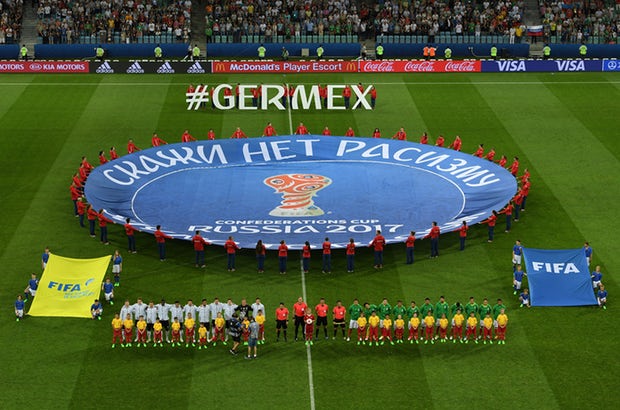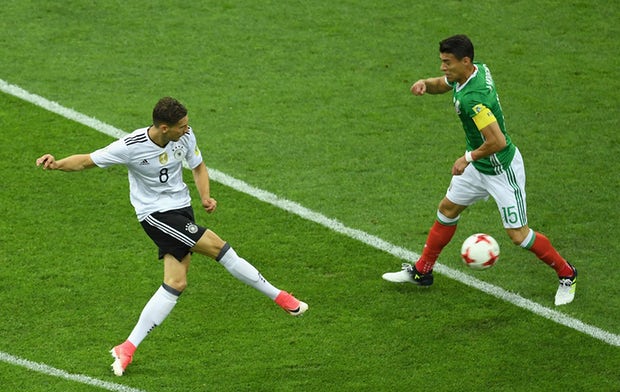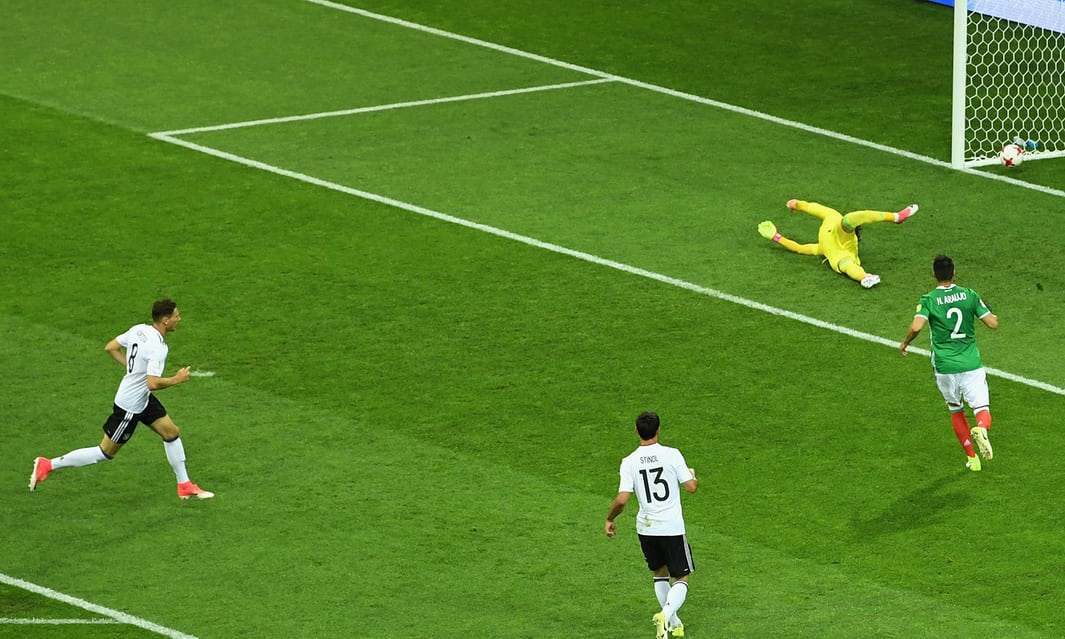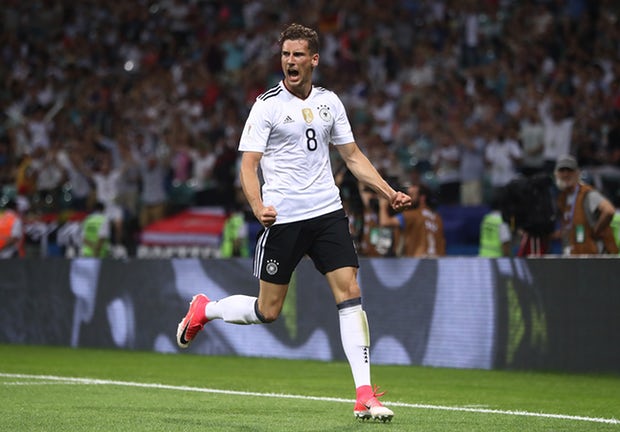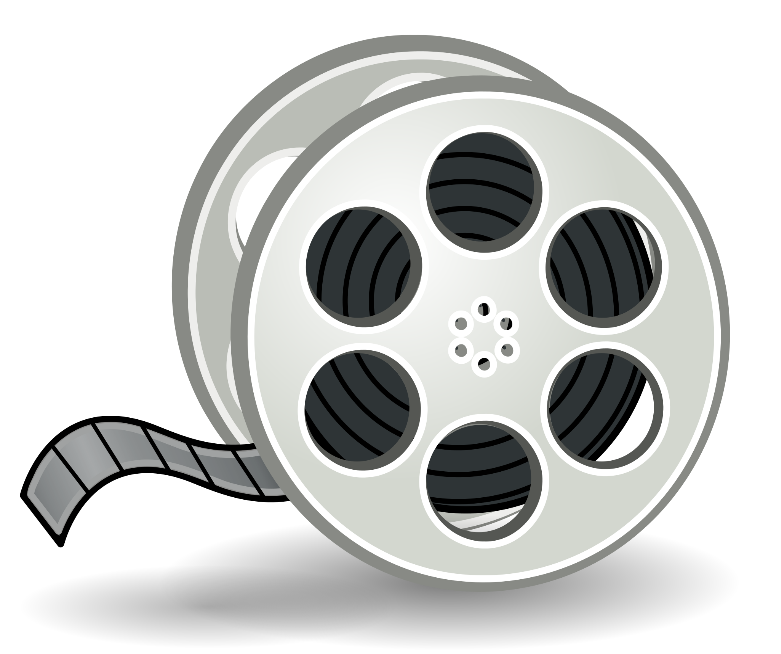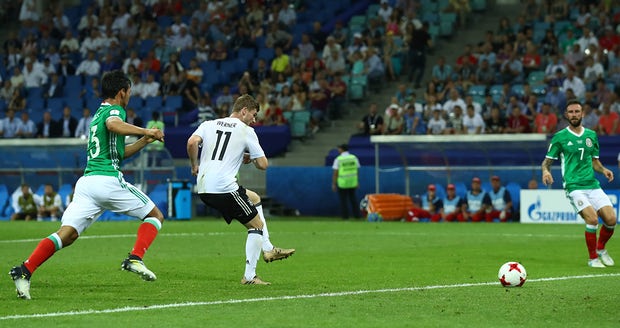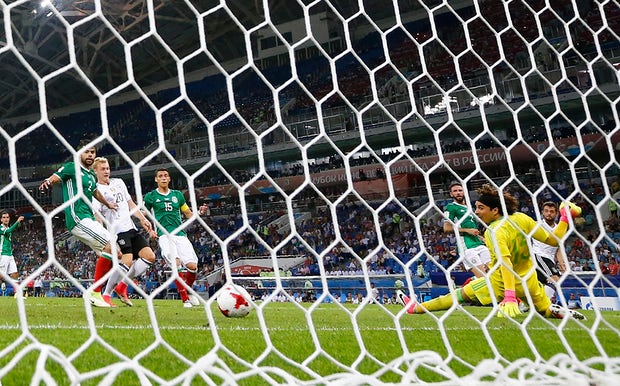 Obviously, this discussion is completely pointless right now.
If the ATP ever decided to hold mixed tournaments in the
singles category, then this discussion would make sense and,
then, perhaps, some integrated rankings, based on actual
performance and results, may start to emerge. And let's
also be cognizant of the fact that players will then prepare
differently and make adjustments on their strategies.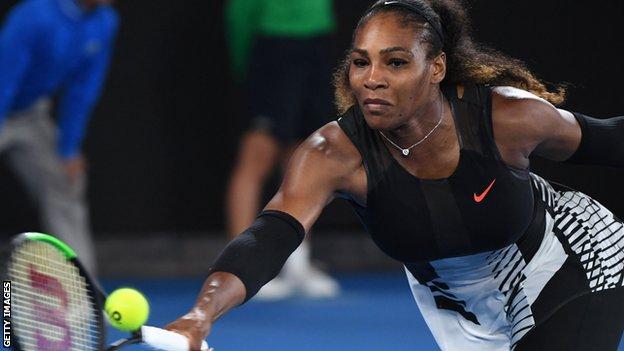 FIFA has absolutely no credibility remaining to be entrusted
with thoroughly and impartially investigating the reports
concerning doping allegations by the Russian footballers
for two reasons:
1. If these reports are accurate, then the doping, the swaps
of the samples and the concealment of the illicit activities
were happening under its watch and, if they were possible
then, we have no confidence in trusting that they will not
be somehow covered and pushed aside now.
2. With so many scandals involving financial improprieties,
corruption, and money changing hands and with Russia
having, potentially through such activities, been granted
the organization of the 2018 World Cup, it would not be
very far-fetched to presume that FIFA has put itself in
a position of collusion and possibly under threat of
blackmail from the Russian side for revelations etc.
These two reasons make FIFA a completely discredited
party for investigating the allegations and, because of this,
more generally, an untrustworthy and discredited organization
that cannot and should not be entrusted with managing and
directing the World's most beautiful and most exciting sport.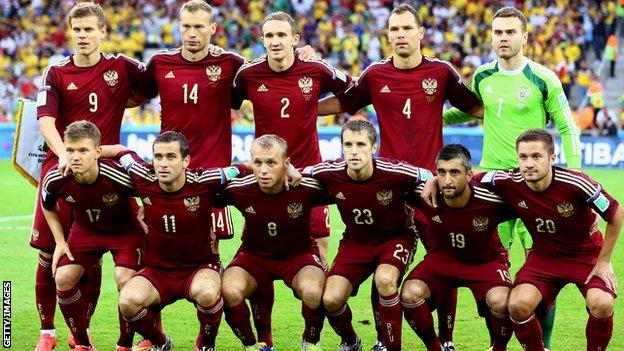 Μπράβο, κορίτσια!! Καλή Τύχη και σήμερα με τη Γαλλία!
In the best four teams in European Basketball, the Women's
Greek National Side is giving another major ``battle"
today against France. Among the best four is already a
remarkable achievement. Bringing a medal home, especially
the most sparkling one, would be something almost beyond
hope and imagination. GOOD LUCK and FOCUS!!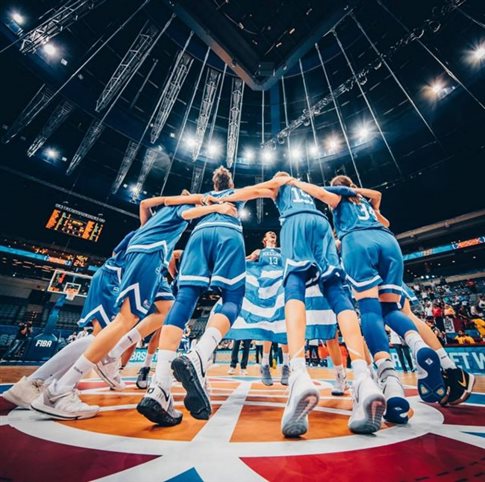 If the most extravagantly compensated refuse to pay their
share of the social burden, then why should the rest of us
do so? Pierre Moscovici was right to insist that top paid
footballers should be held liable for gimmicks and ghost
companies that help them conceal earnings and stash
them away in ``safe havens" so that they pay less or no
taxes at all on them in the States where the salaries are
generated. My view: When people, be ir Ronaldos or
Messis or whoever else, refuse to accept responsibility
and pay up what they owe, they should be banned from
ever playing again. That is JUSTICE; not letting them
get away with millions and then admire them for visiting
orphans and for opening foundations that purport to
contribute a fraction of the loot to charitable causes...
ENOUGH IS ENOUGH.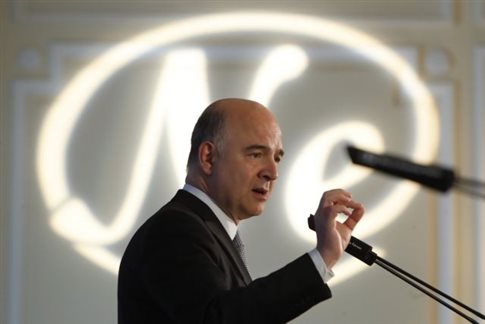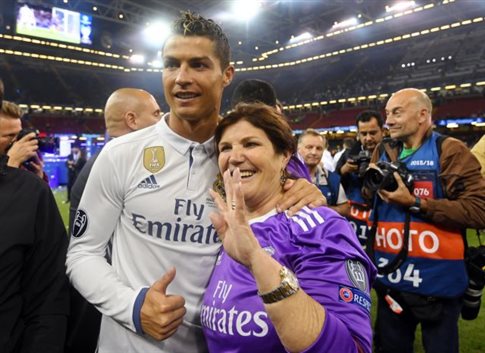 What a surprising performance by New Zealand against Mexico
in the Confederations Cup in Russia. But despite the team playing
surprisingly well for an Oceanic team, lacking both reputation and
tradition, they had a player that marred the match. He injured
one, put one in, lost a couple that just required a little skill and,
in general, his demeanor and style was more akin to a rugby than
to a football player. New Zealand would have been much cleaner
and much better off without him and they should ponder seriously
transferring him to their rugby National Team next time around...
One last thing: I doubt the referee had any clue on how the Video
Assistant Referee is supposed to be used...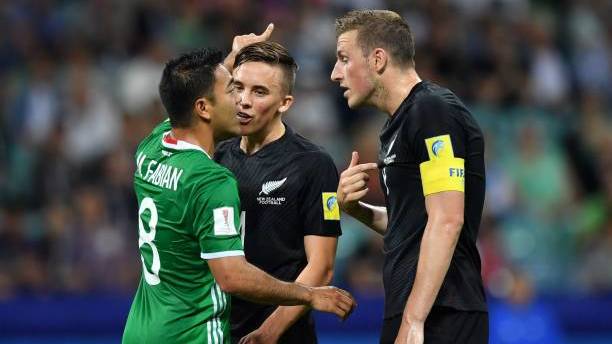 Μπράβο, Θανάση!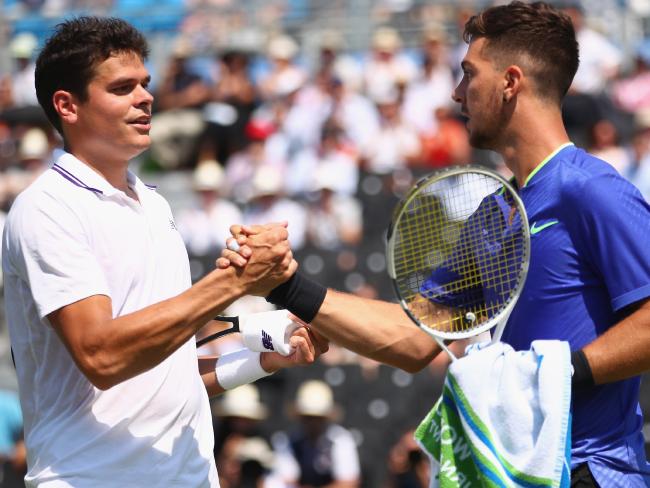 Μπράβο, κορίτσια! Among the top 8 in Euro 2017.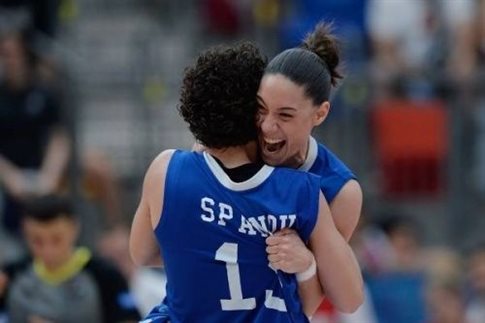 Video Assistant Referees are a great addition to football
and so far they have performed remarkably well in the
Confederations Cup in Russia. It is surprising that such
a useful application of technology, whose only effect is
to ensure absolute fairness and reliability and that has
been applied successfully for a long time on this side
of the Atlantic in a variety of sports, has been resisted
so recklessly and its implementation delayed for so long
in this, the most exciting and the most beautiful sport
on the planet. Let us hope that VARs will eventually
take on more and more responsibilities so that the task
of refereeing the game becomes easier and faultless.
Only one reluctant remark: Can FIFA change the
sign of the human referee showing that VAR has been
used from this awkward ``big TV" sign to something
simpler and easier? Why not put, e.g., something like: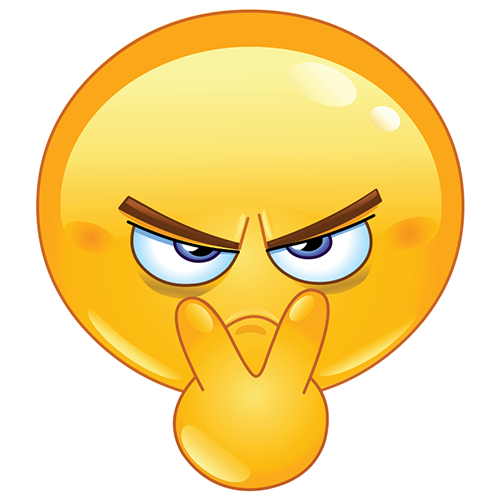 In Cardiff, an unrecognizable, disastrous Juve...
The defense, without concentration, was blown to the four corners, as if by a wind...
The midfield and attack totally disconnected and nonexistent...
The team failing to stand even up to the minimum demanded at that level...
And all this while Real did not perform astoundingly; nor did it play impressive football.
Just enough to tame a lame, pathetic and impotent opponent.
How sad and disappointing... What a let down for a finish to a remarkable season...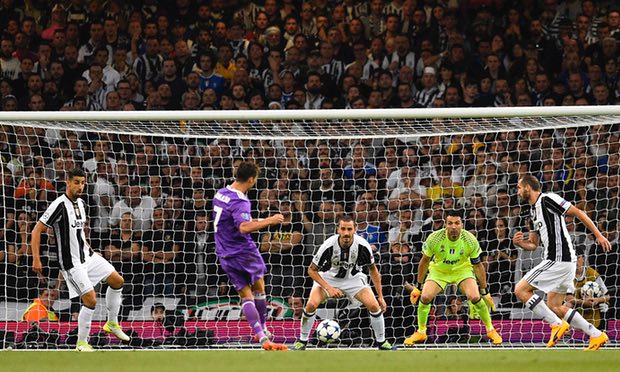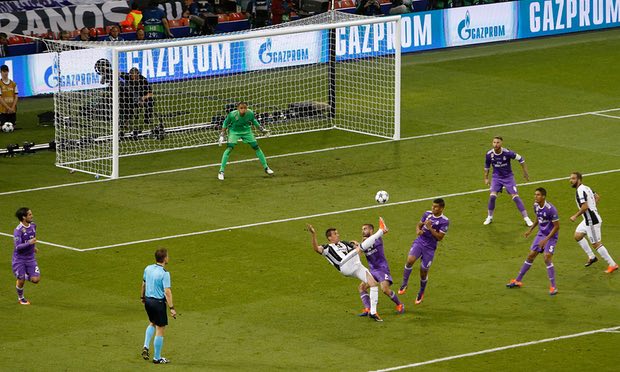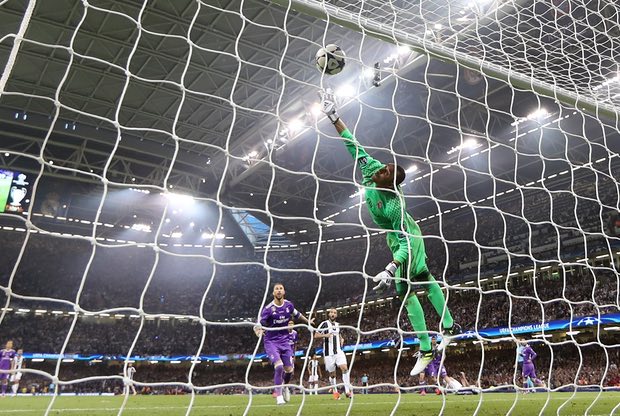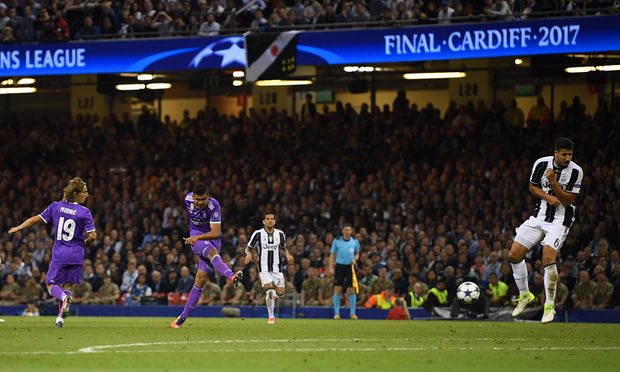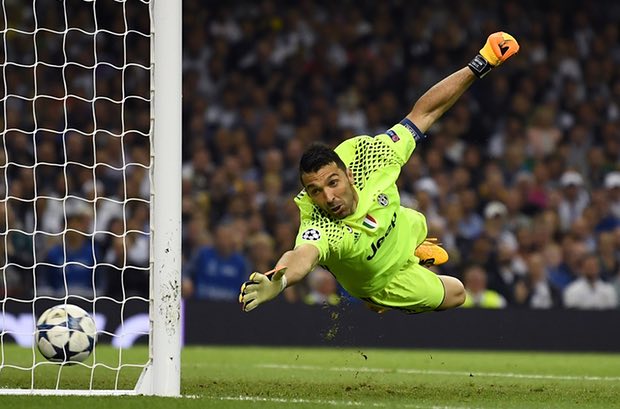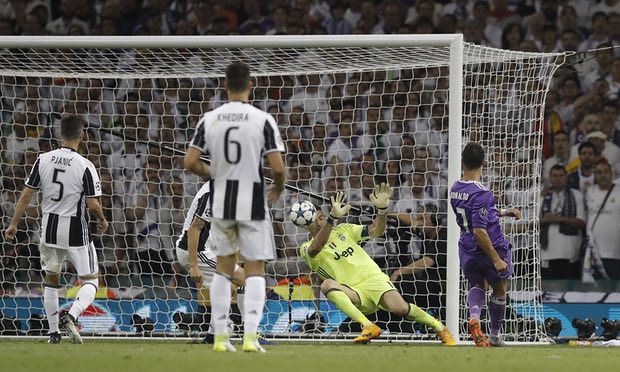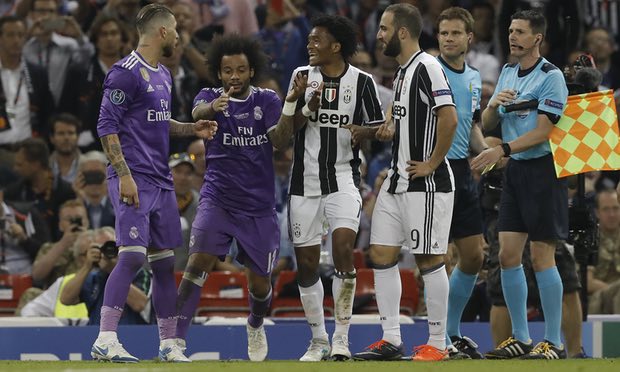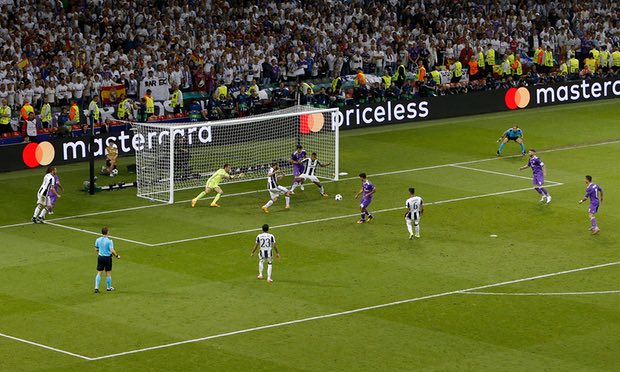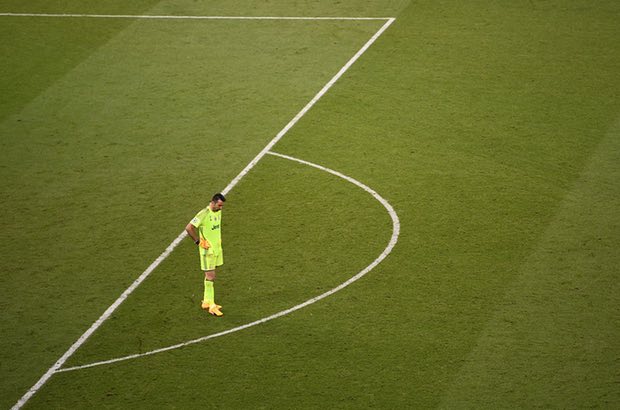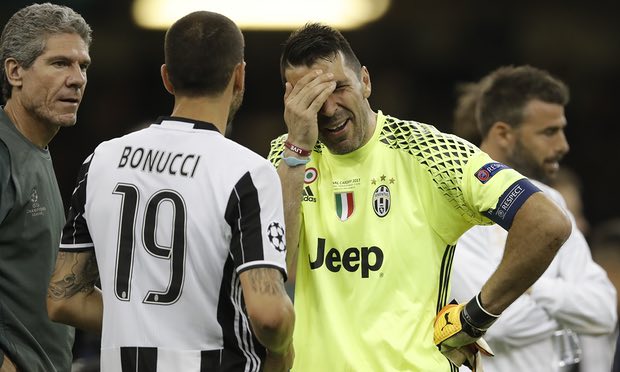 SIAMO QUI PER VINCERE!
FORZA JUVE!!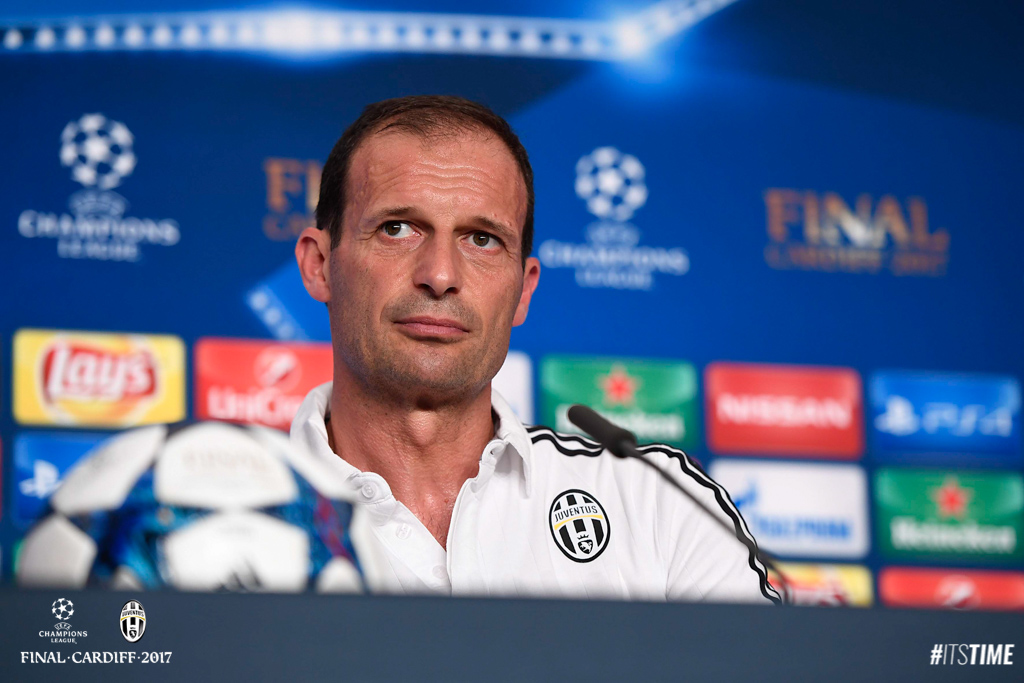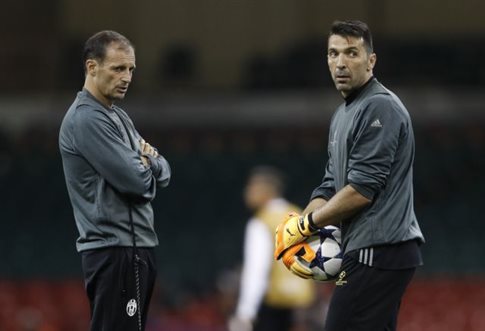 CAMPIONE D'ITALIA 2016-2017!!
JUVENTUS
Il sesto scudetto consecutivo!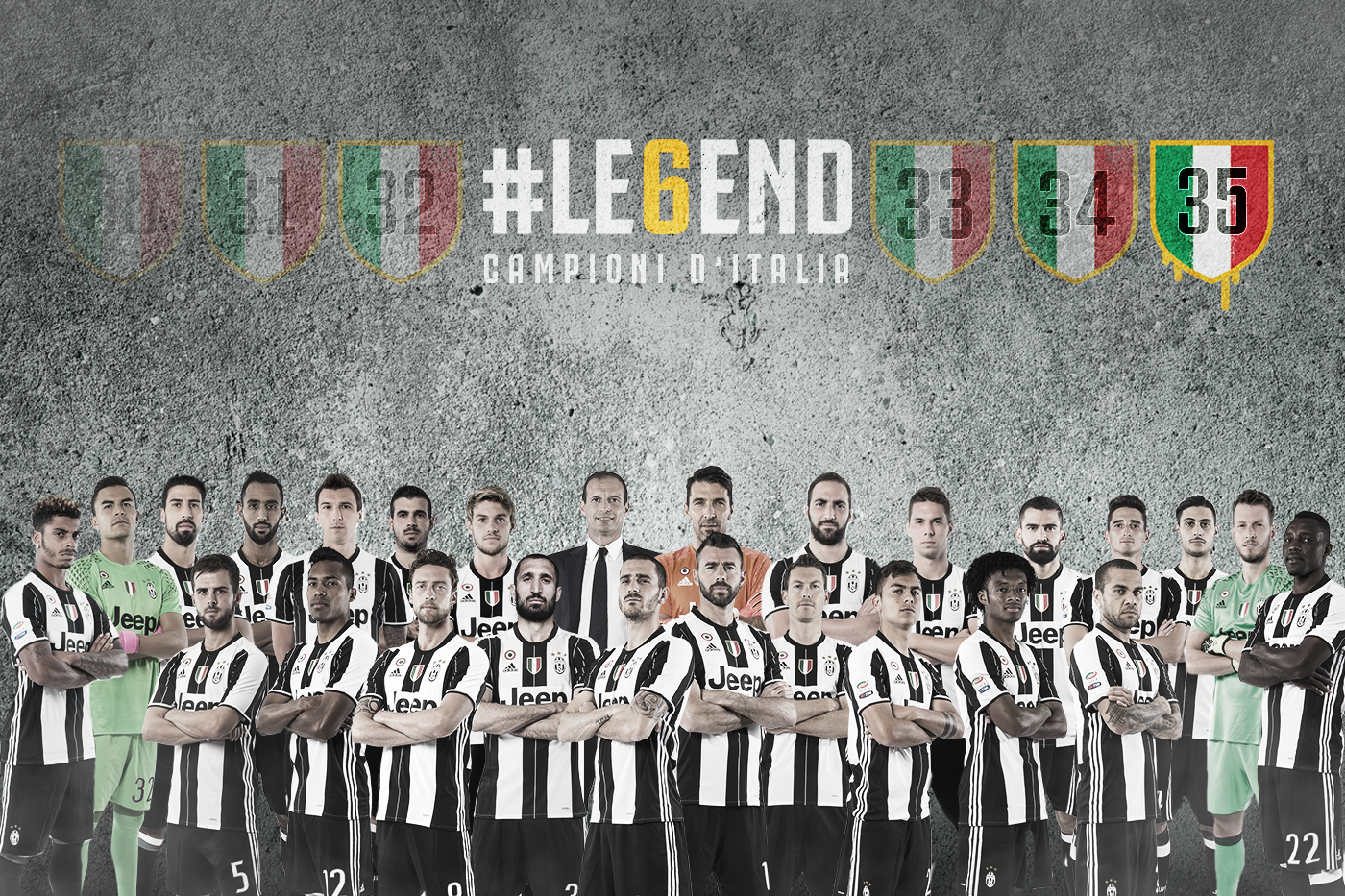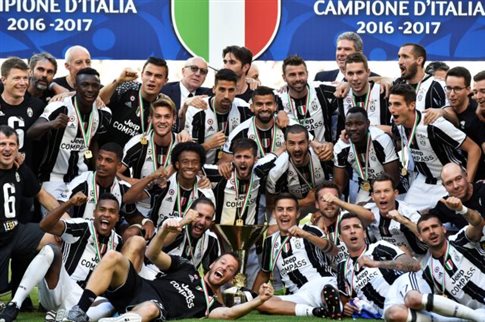 Και τους Αγγλους έπιασε κορόϊδα ο Μαρινάκης.
Αλλά αυτοί είναι πιο αφερέγγυοι και από τους
Έλληνες γιατί ξέρουν ότι είναι κατάδικος της
Ελληνικής δικαιοσύνης και δεν έχουν καμιά
απολύτως δικαιολογία για το γιατί εγκρίνουν
την ανάμιξη ενός τέτοιου ατόμου στα δικά τους
αθλητικά δρώμενα. Αλλά βεβαίως υπέρ πάντων
αξιών τα φλουριά, ιδιαιτέρως εις Αγγλοσαξονίαν..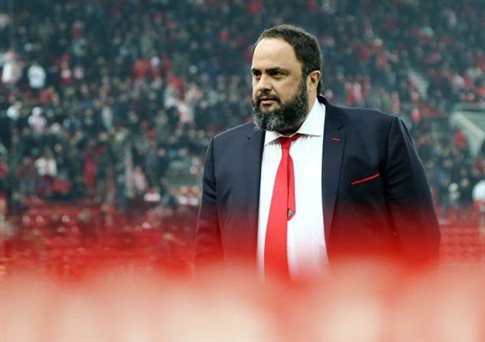 I do not understand at all the reasoning behind the
obligation of judges to be ``humble" and servile,
when they are appointed by an organization whose
officials are arrogant, extravagant and very talkative.
Such statements are UEFA's gimmicks in trying to
deflect attention from the obvious fact that, regardless
of whether the two outgoing judges were not as
successful as one would have wished, the UEFA
``judgeships", as they stand today, are nothing
but independent and serving the organization
in good faith and selflessly... As I am watching
the last stages of the main UEFA competitions,
I am celebrating European Football but I am
lamenting the fact that it is governed by an abject,
discredited and thoroughly corrupt outfit that,
after the shake up of recent years, should not
have been allowed by the associations to continue
to plunder football in its existing form...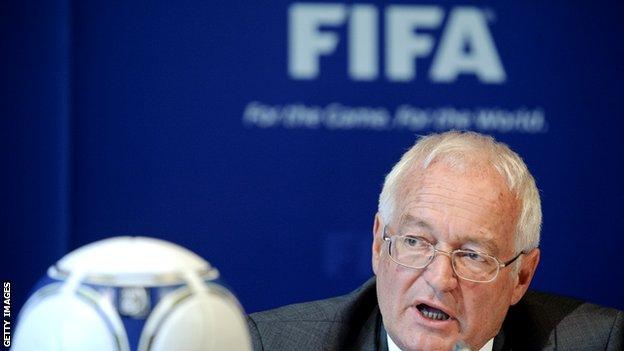 ``Andiamo a Cardiff per fare la partita piu bella!"
Juve did its duty and advanced to the final. However,
its iron-clad defense showed signs of weakness and
those must be patched before the final because a
team of the caliber of Real does not forgive.
I hope that Max and Gigi are able to organize the
defense faultlessly, because the issue is not talent
and skill, which are more abundant in Juve than in
any other team on Earth, but concentration, focus
and organization, that appeared to falter at moments
during the second leg against Monaco.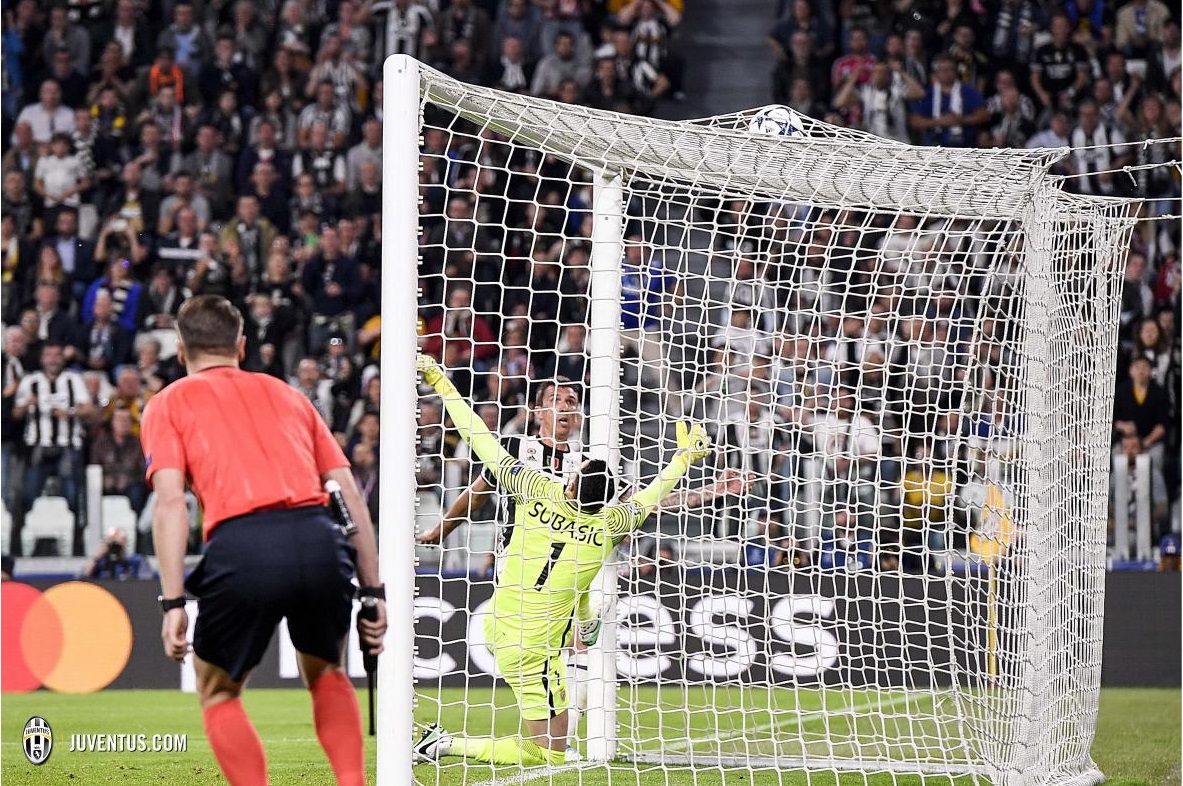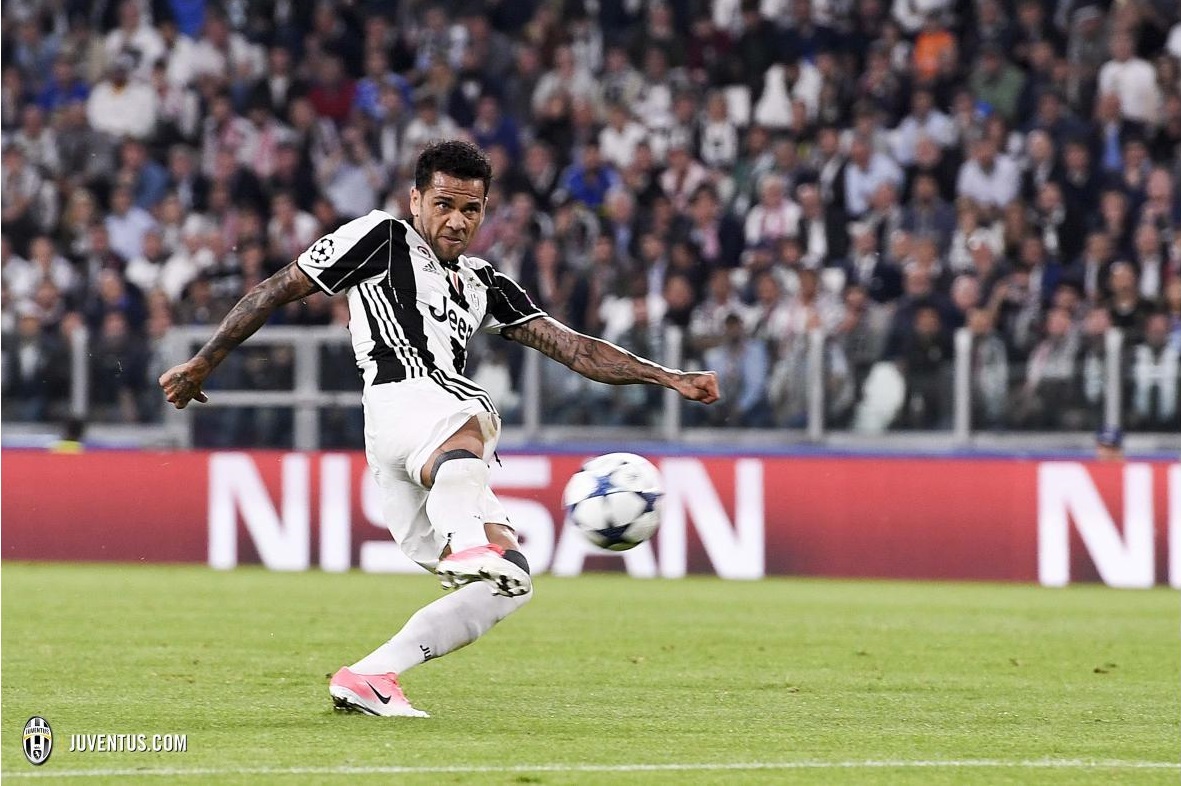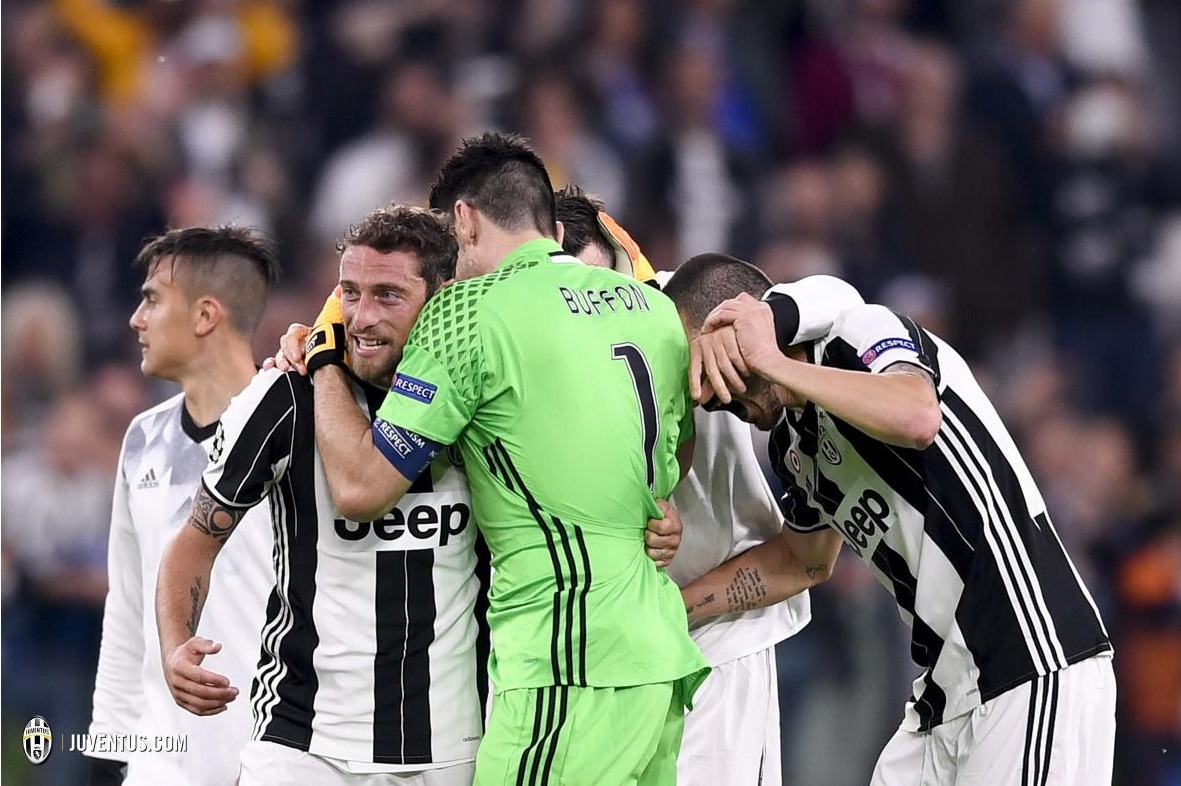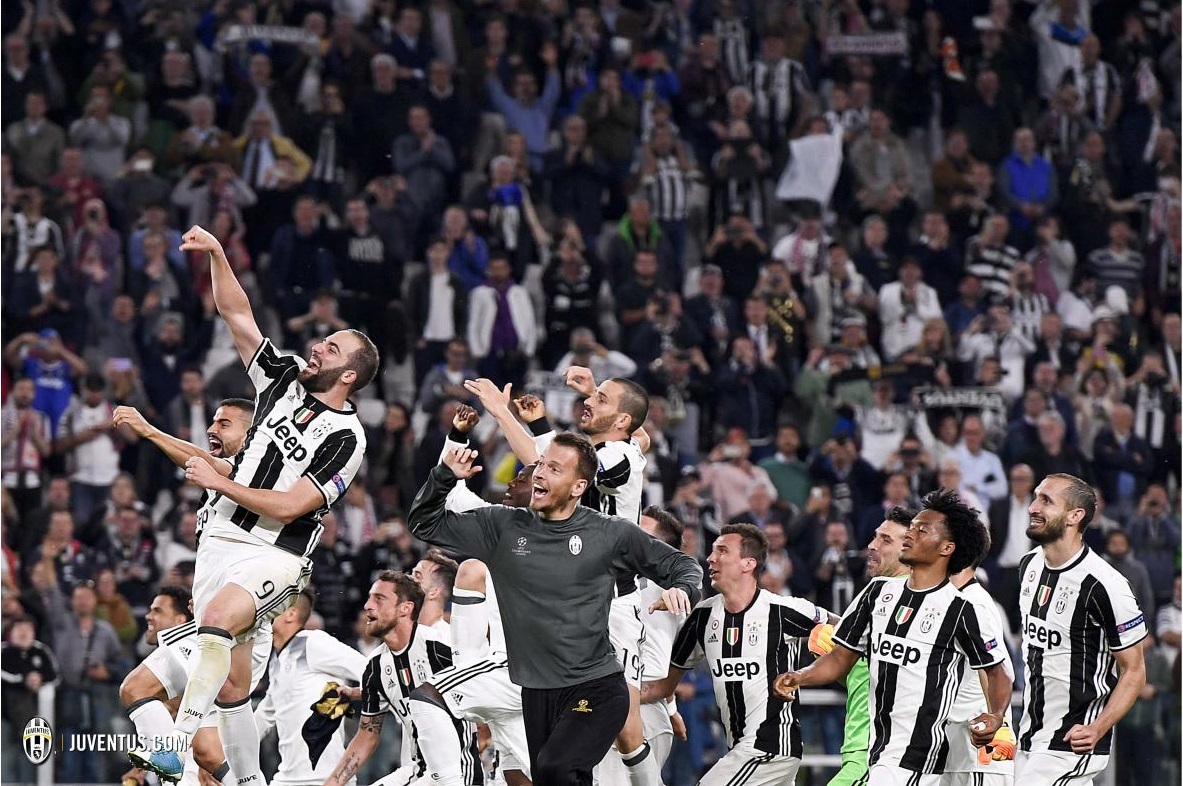 FIFA has never had any other serious interests than items
that bring in cash (in large amounts) and, more specifically,
cash that fattens the pockets of the top tier, the arch-gangsters
of the outfit. So I am not surprised at all that Muntari is
charging that FIFA is not serious at all about tackling racism,
since this is an ethical and educational issue and not something
that smells of profit. It is, in fact, an issue that would require
some care and, most likely, incur an expense in enforcement
and education. FIFA is not at all about those...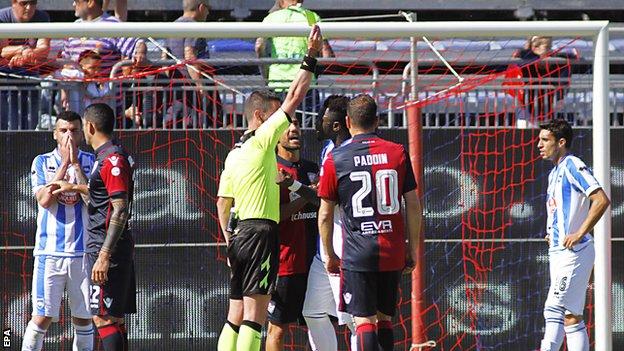 Μπράβο στους Προέδρους των ΠΑΕ ΑΕΚ και ΠΑΟΚ για
το κοινό ανακοινωθέν! Ελπίζω και εύχομαι τα λόγια και οι
ευχές τους να πιάσουν τόπο και να ευοδοθούν.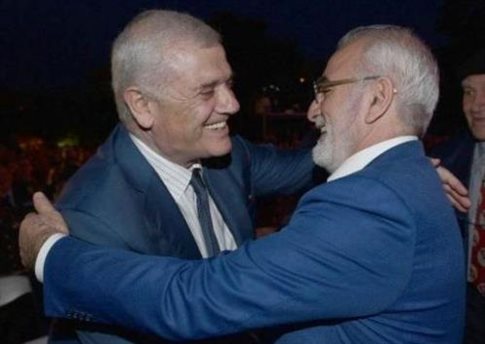 The loud, clear, unequivocal response came promptly, with:
3 admirable, marvelous saves by Gigi;
2 surgical crosses by Dani Alves;
2 clinical finishes by Pipita;
1 masterful, mesmerizing game by Dani, Paulo and Claudio;
and a seminal, memorable performance by Gigi's Five Nights
made out of Steel in Character, Determination and Execution.
Nothing's gonna stop us now!!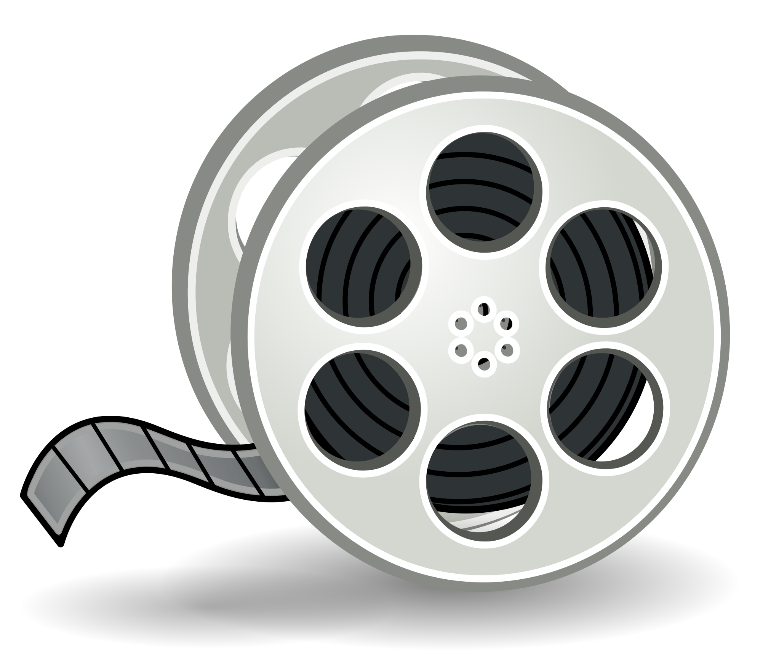 1. Gigi Buffon
15 Andrea Barzagli 19. Leonardo Bonucci 3. Giorgio Chiellini 12. Alex Sandro
23. Dani Alves 5. Miralem Pjanic 8. Claudio Marchisio
21. Paulo Dybala 17. Mario Mandzukic
9. Gonazalo Higuain

9. Gonzalo Higuain - 7. Juan Quadrado (77')
8. Claudio Marchisio - 28. Tomas Rincon (81')
5. Miralem Pjanic - 18. Mario Lemina (88')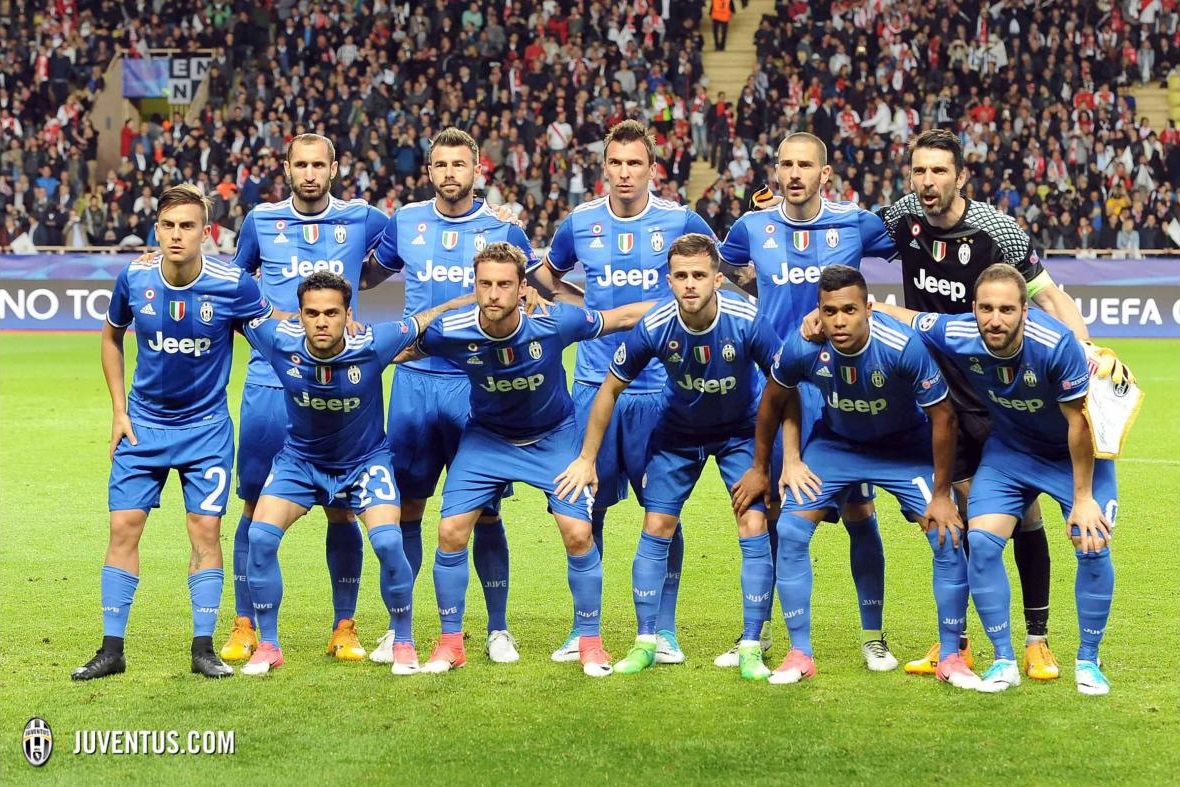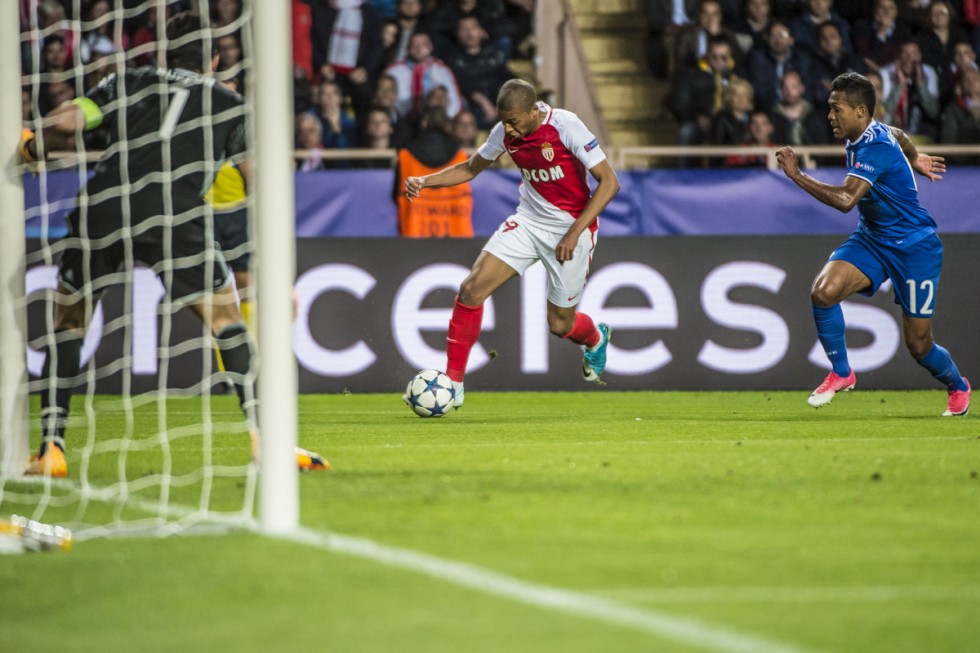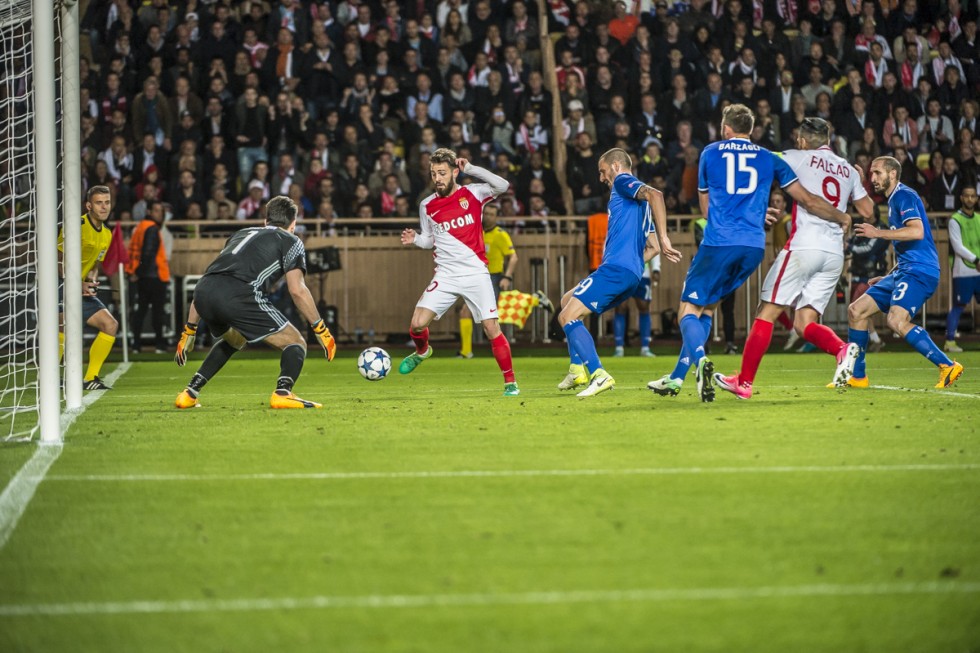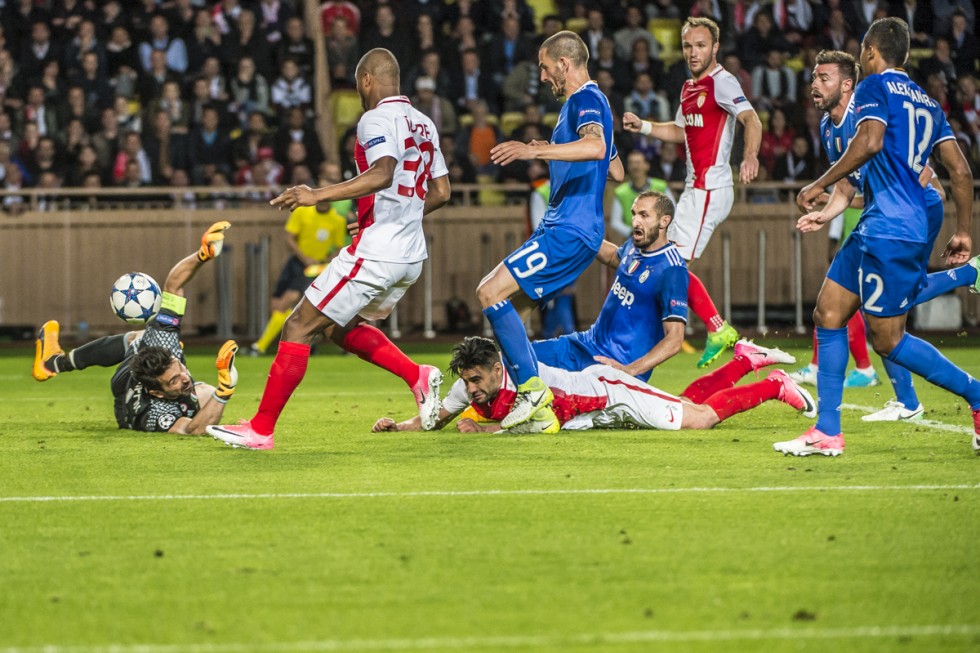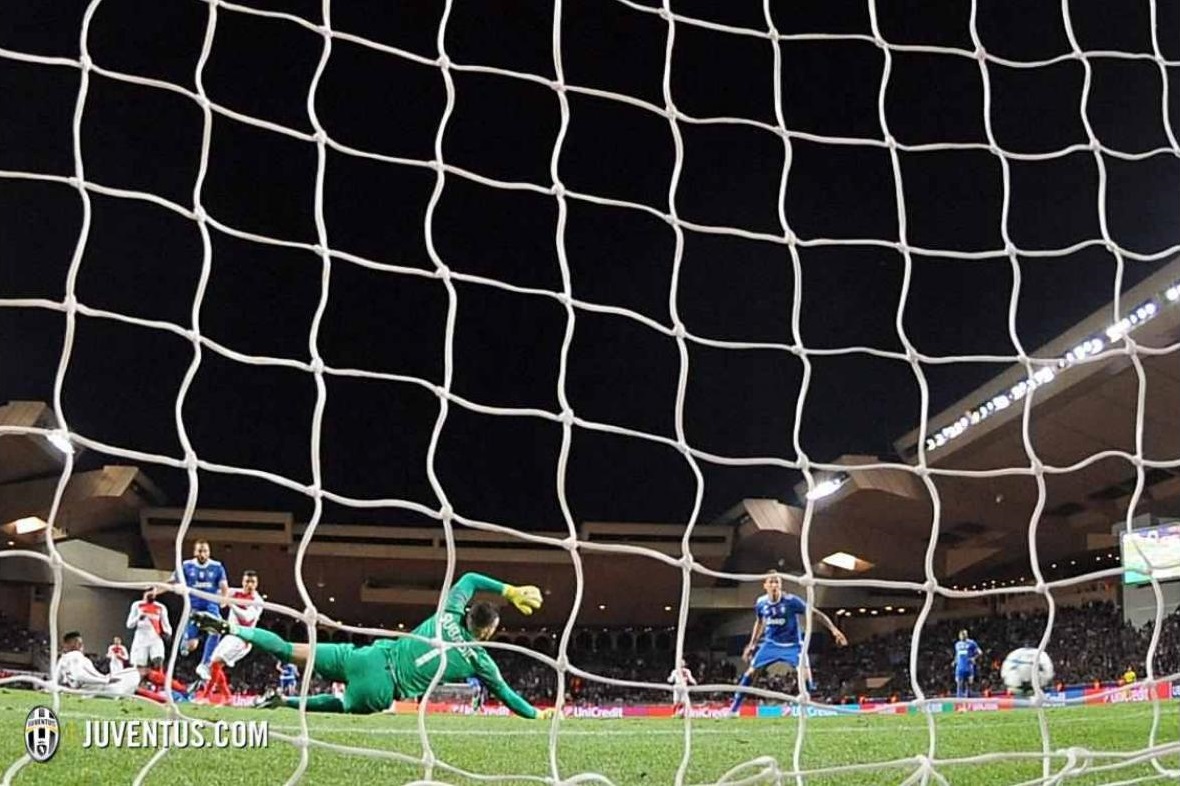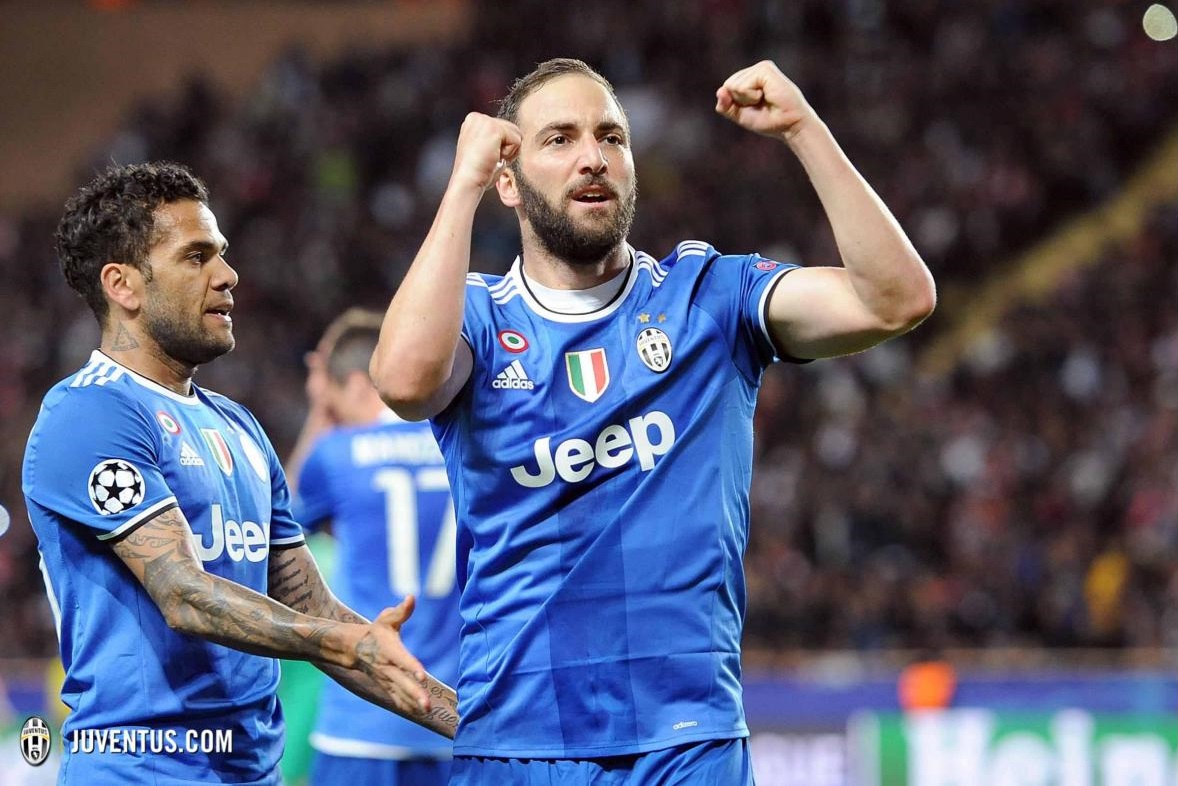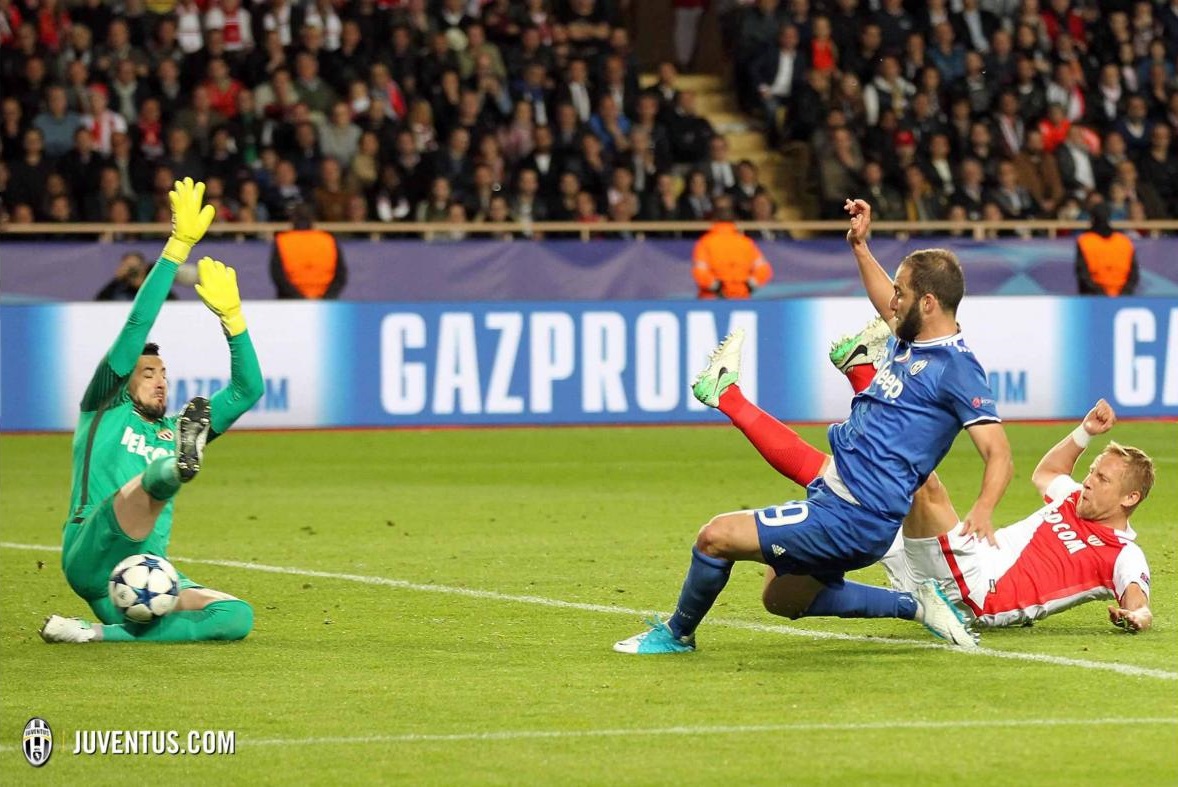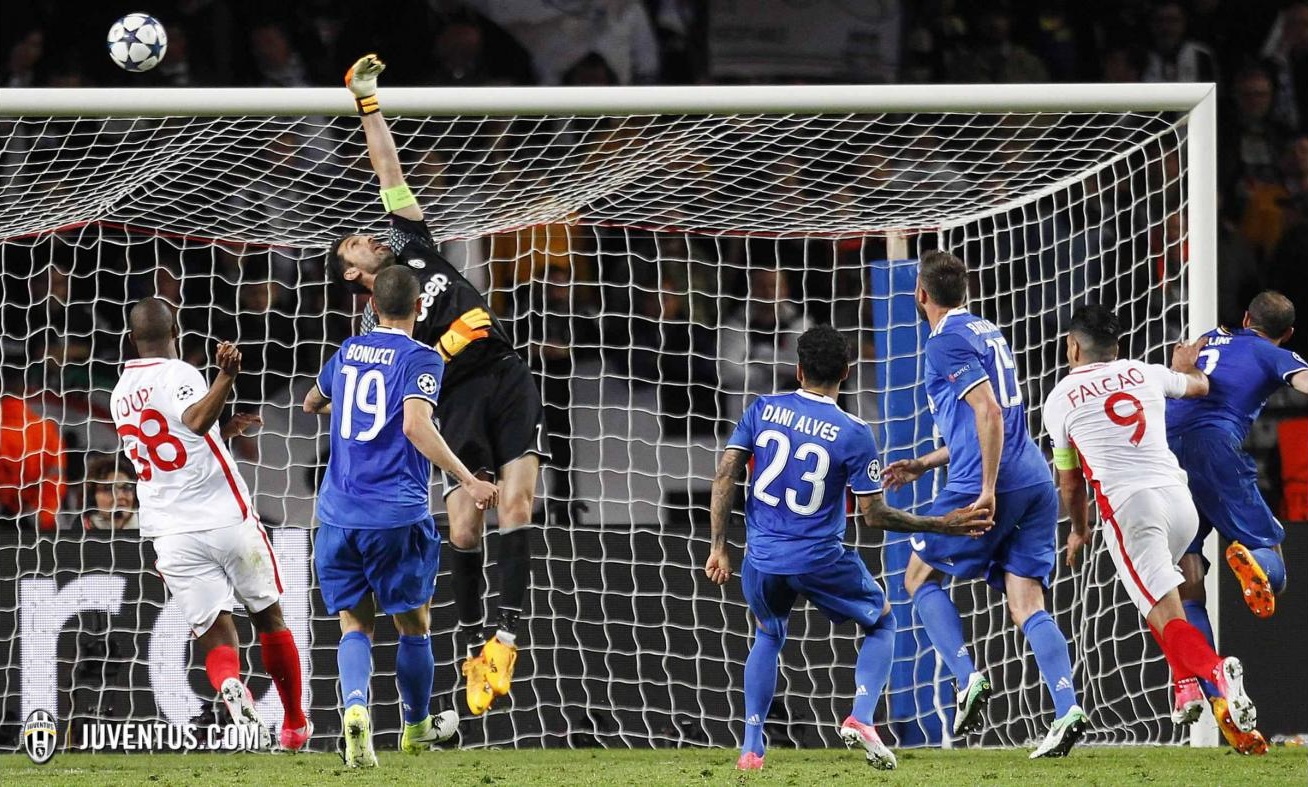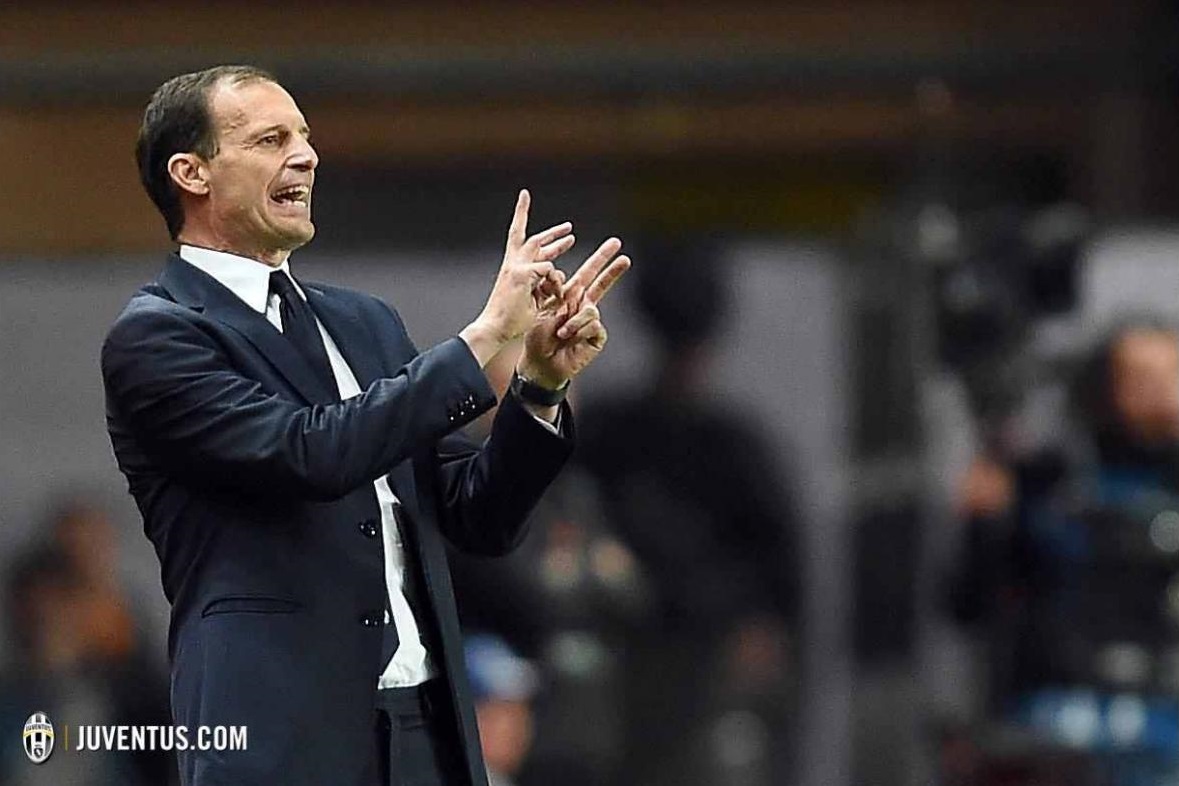 We are prepared! Nothing's gonna stop us now!!
``And we can build this thing together
Stand this stormy weather
Nothing's gonna stop us now!"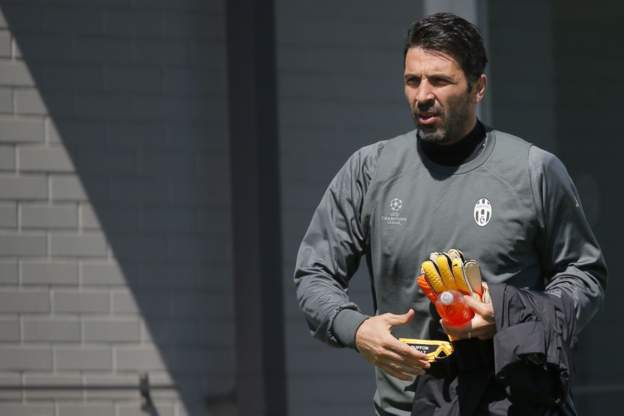 Μπράβο, παιδιά! Όλα για όλα στην Πόλη, τώρα!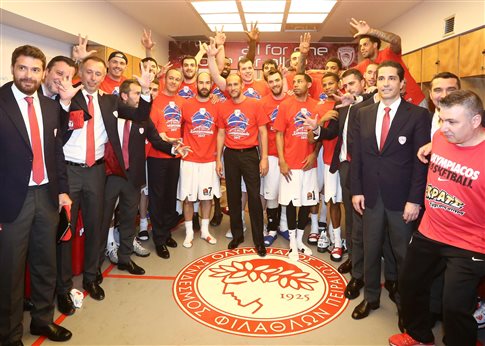 O Ronaldo έριξε τρεις προειδοποιητικές μπαλωθιές στην
καλύτερη άμυνα του κόσμου με ξεκάθαρο νόημα: Η Μεγάλη
και Σεβαστή Κυρία ``θα ιδρώσει αλλά θα το σηκώσει!!".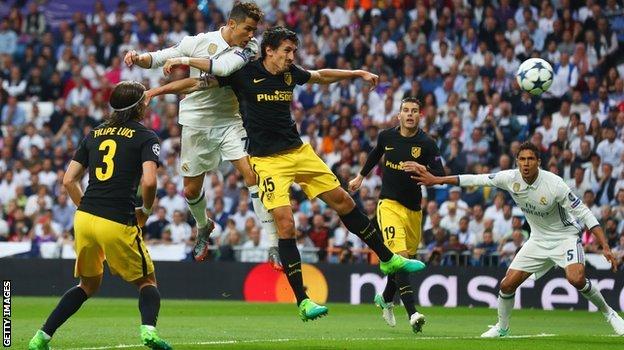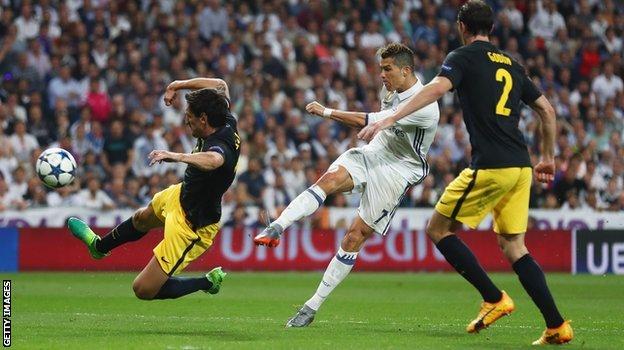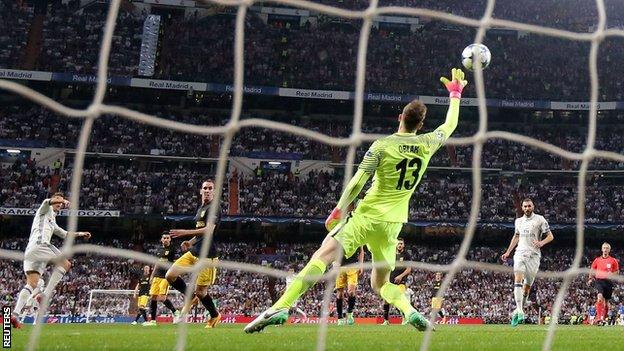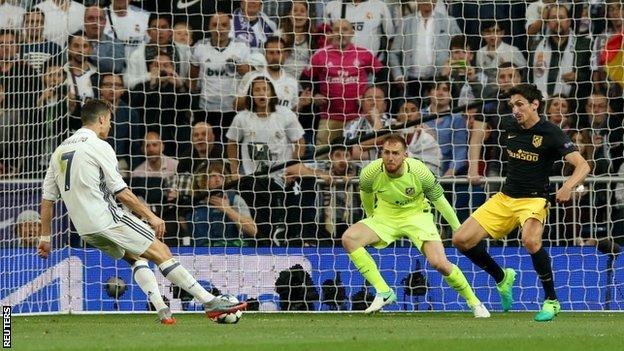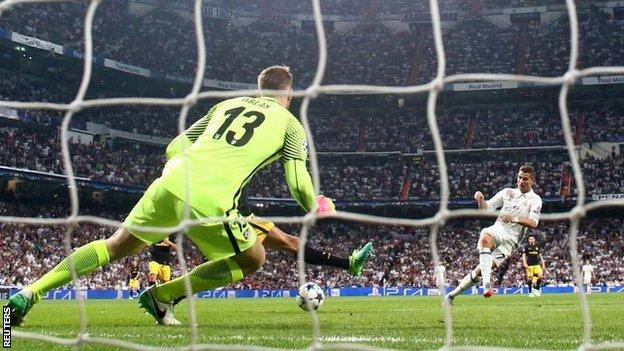 Παιδιά, δώστε τα όλα στα επόμενα δύο παιχνίδια να
έχουμε τη χαρά να δούμε και μία Ελληνική ομάδα
στο Final Four!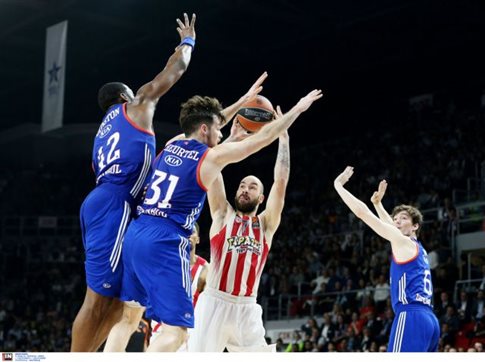 Μπράβο, Λευτέρη!!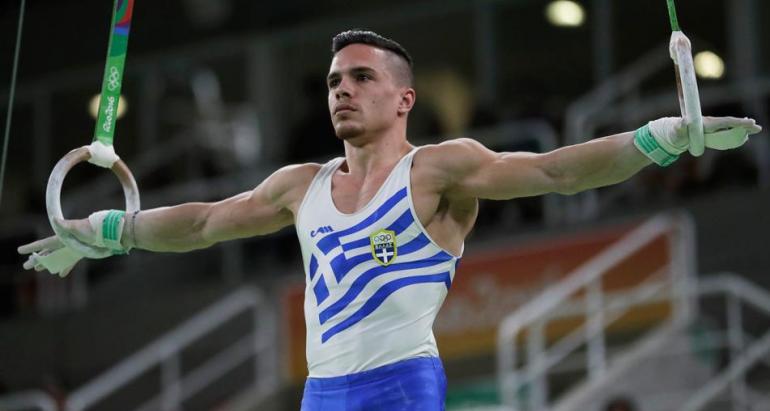 ``Una Vittoria Netta e Inequivocabile."


``Un passagio, in vista di Cardiff."

1. Gianluigi Buffon
23. Dani Alves 19. Leonardo Bonucci 3. Giorgio Chiellini 12. Alex Sandro
5. Miralem Pjanic 6. Sami Khedira
7. Juan Quadrado 21. Paulo Dybala 17. Mario Mandzukic
9. Gonzalo Iguain

Paulo Dybala - 15. Andrea Barzagli (75')
Juan Quadrado - 18. Mario Lemina (84')
Gonzalo Iguain - 22. Kwadwo Asamoah (88')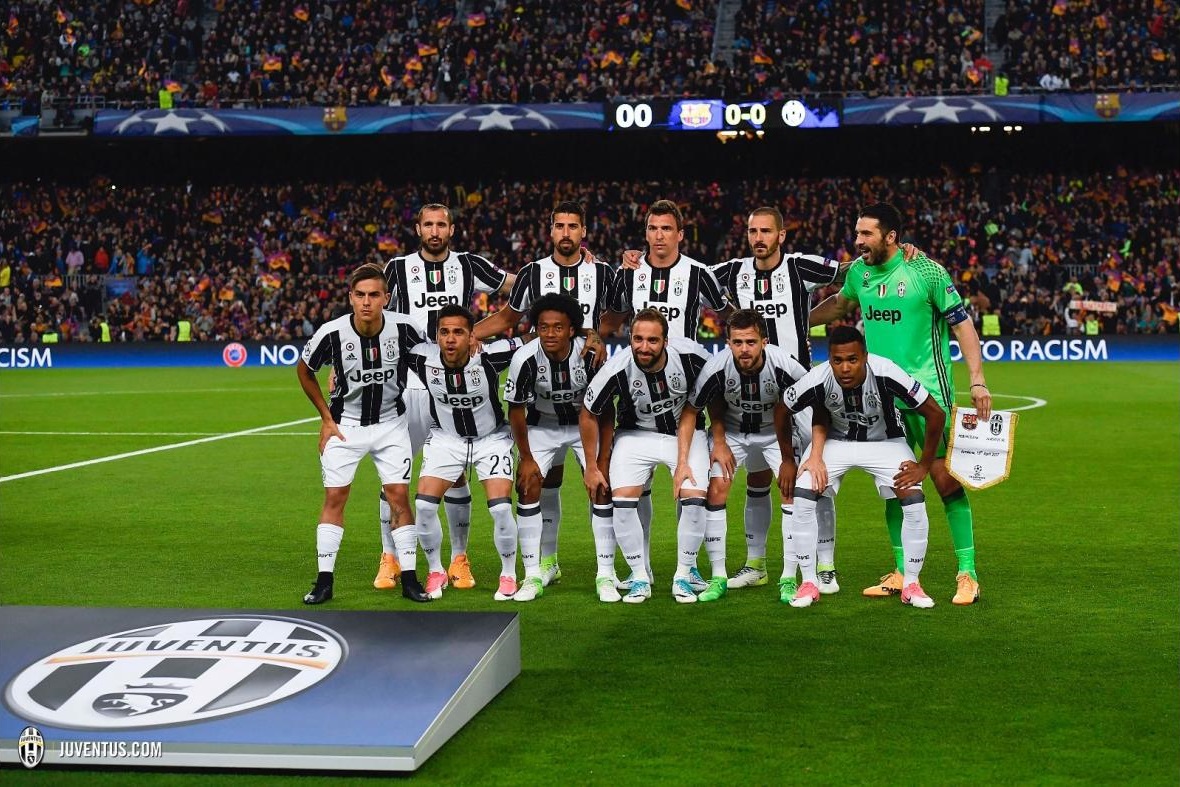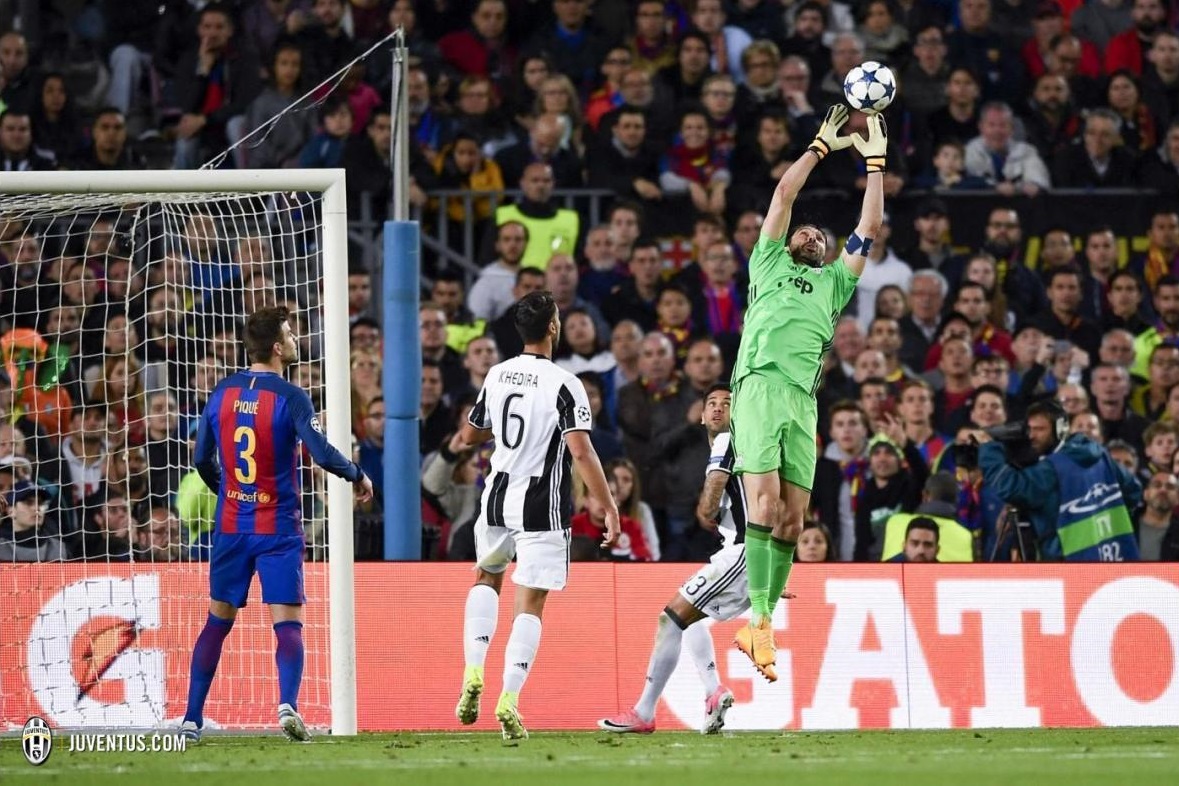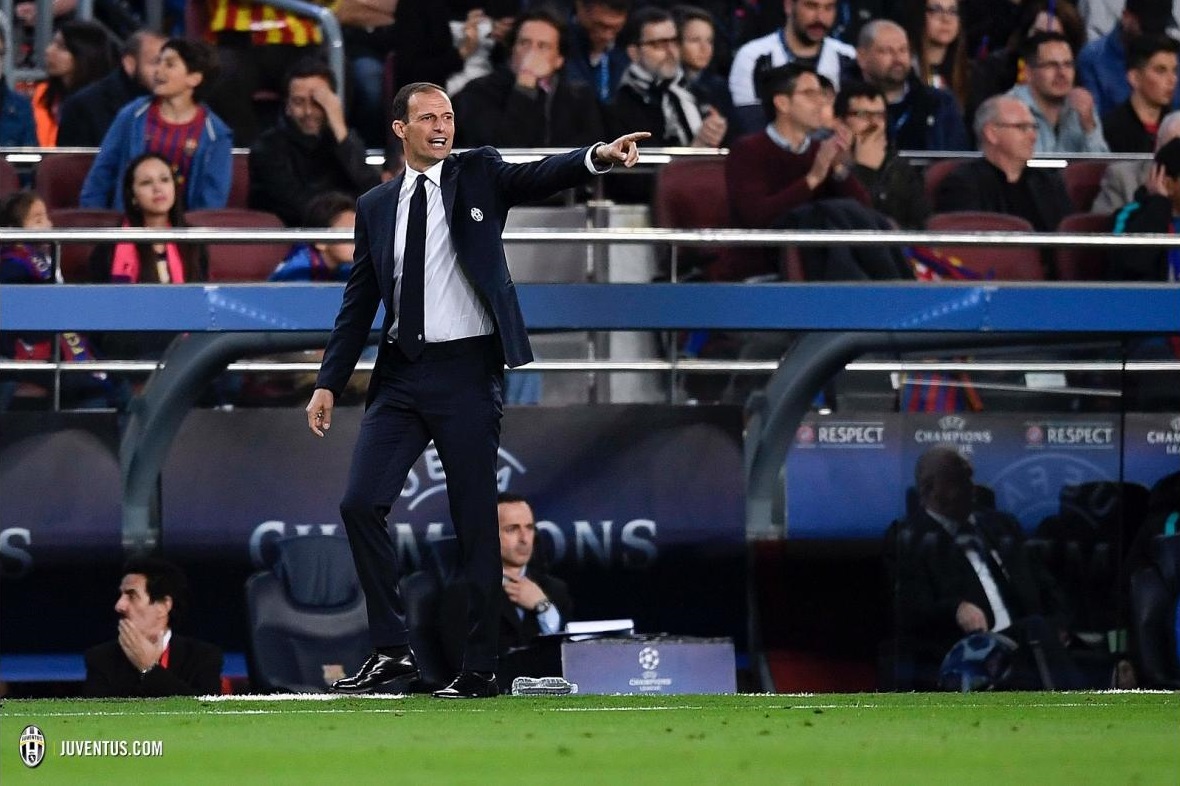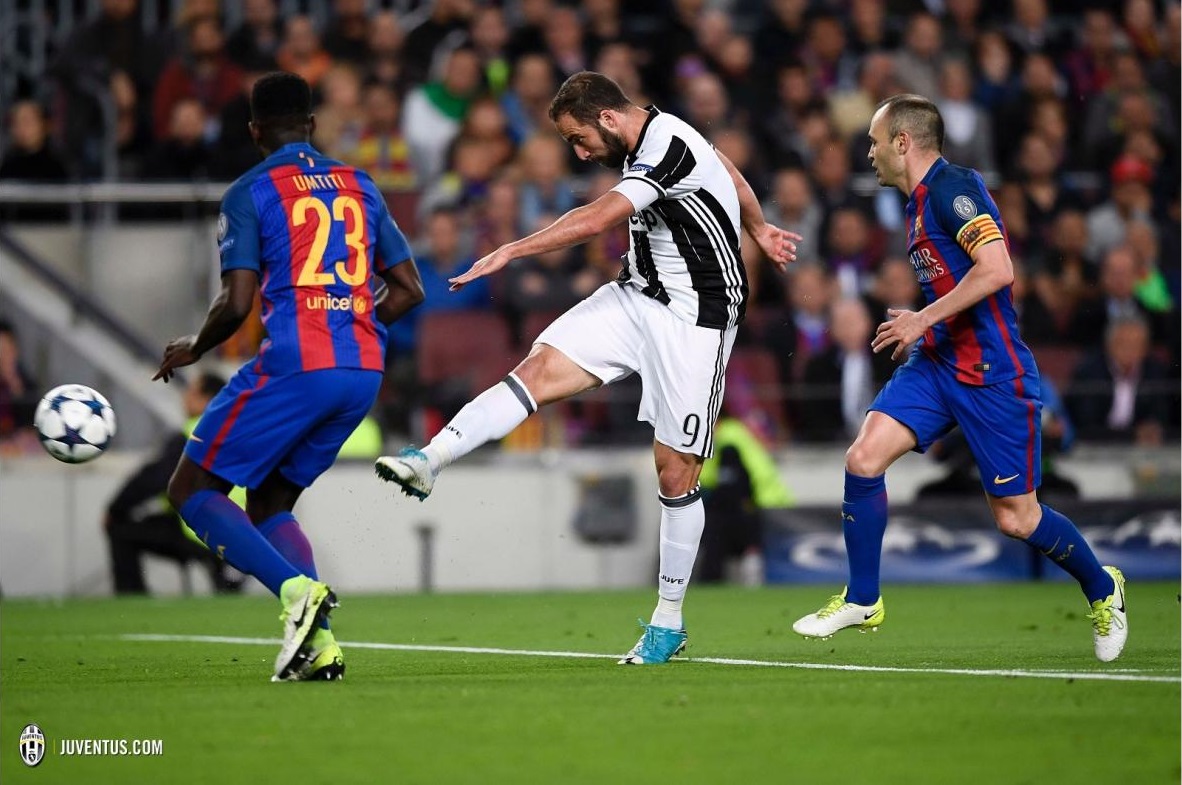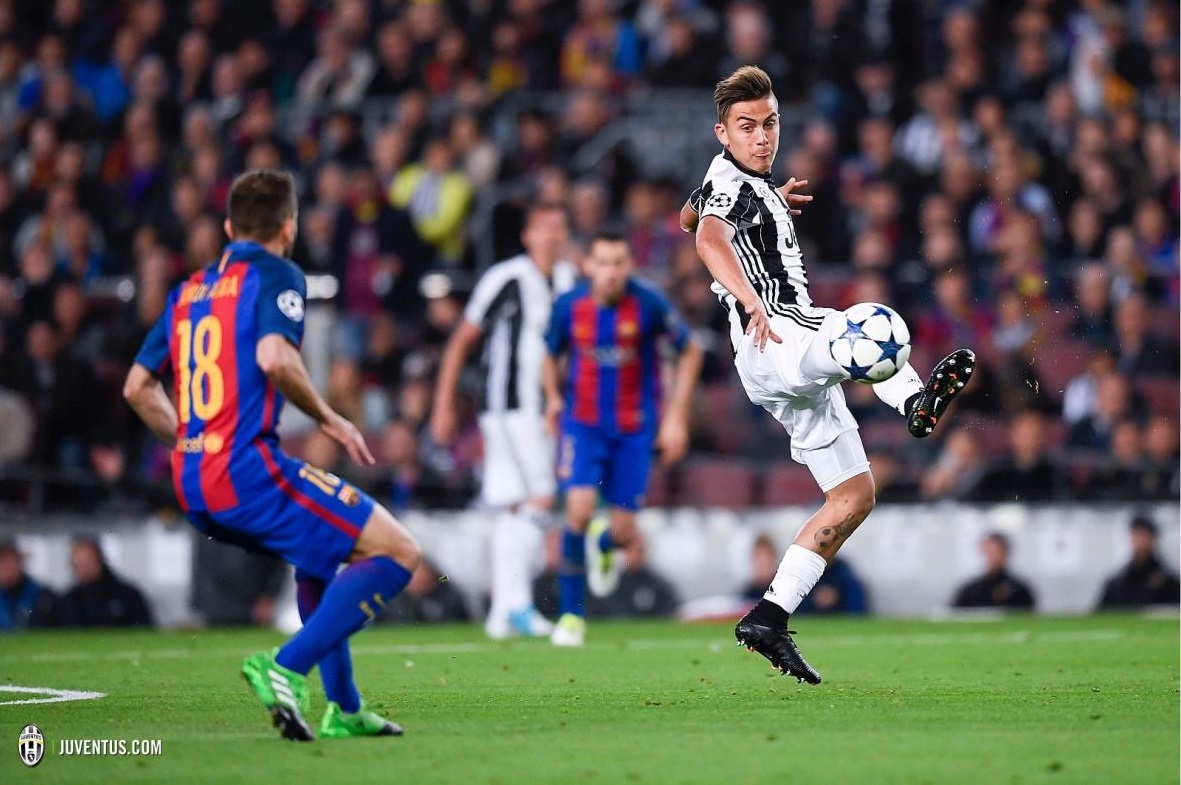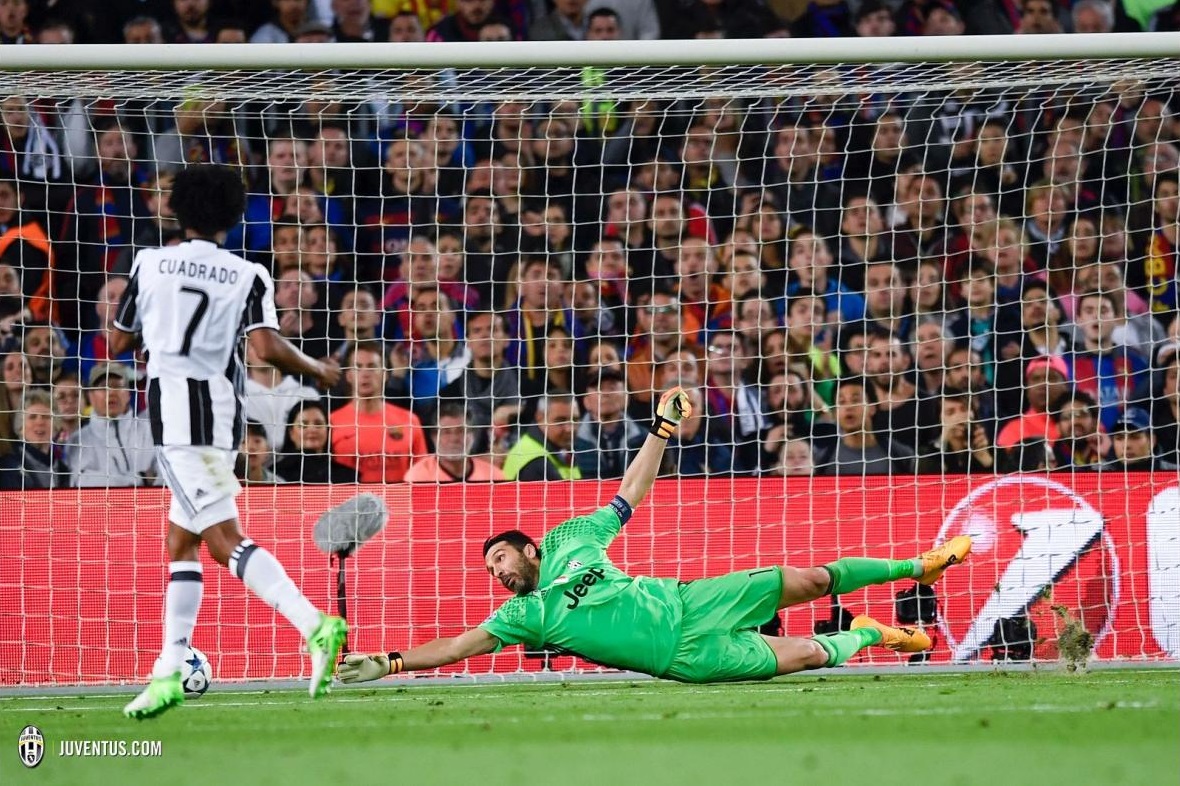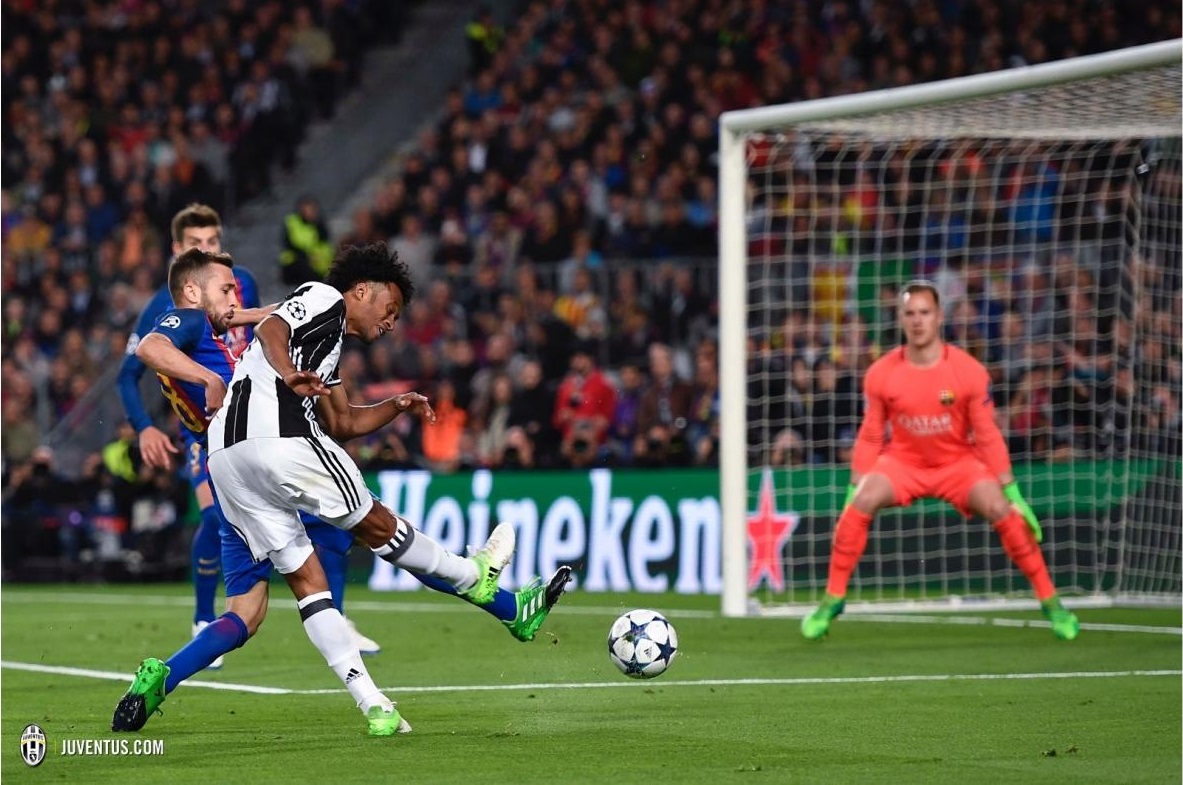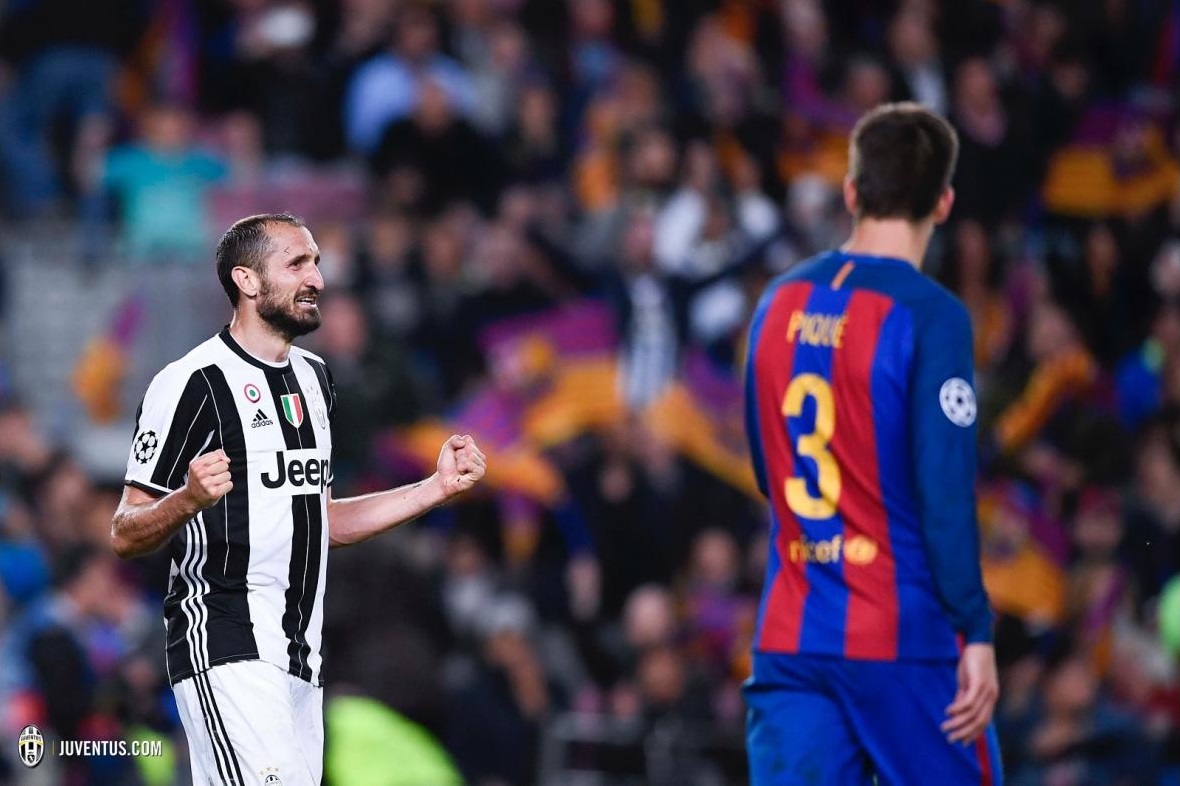 Pity, such a great shame and pity! Having a referee determine
which team advances in the Champions' League. And even
more troubling that the whistle always seems to favor the same
few known unknowns, those clubs from certain States that
have the pockets to spend enormous amounts on players
and on who knows what else... This really warrants a
thorough and detailed investigation. Enough is enough.



Καλή Τύχη!! Ούριο άνεμο στα πανιά σας για να
γυρίσει η κούπα στην Ελλάδα!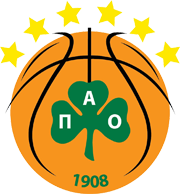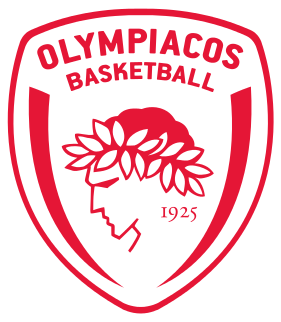 I like the Chinese and I appreciate their willingness to
invest in the World's most fascinating sport, even if their
motives are primarily profit driven. On the other hand,
I consider the ``local connection" extremely important
in establishing ties with the community and in maintaining
a genuine interest to contribute to the atmosphere and
the betterment of ones hometown or home city. So I do
feel uncomfortable and disquieted when I see both
teams of an affluent City, like Milano, being sold off
to foreign, and especially overseas, interests. I think
that Italian businessmen and Italian investors from
the north-west, after having seeing the developments
in French and English football, should have made a
more substantial and concerted effort to keep the
Milano legendary giants into Italian hands.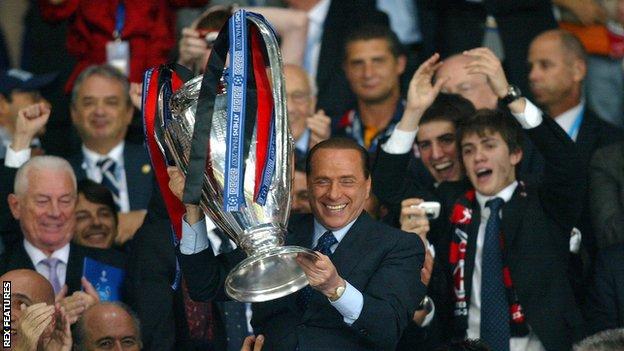 With Gigi in great form and the team absolutely in sync
and very well attuned, La Vecchia Signora did not allow
much room to Barca. And what is even better and more
savory is that the World knows that Juve defensively is
the best team on Earth. With Chiellini, Bonucci, Barzagli,
Dani Alves and Alex Sandro, it is very difficult for any
opponent to dream. This is JUVE; this is not ParisSG.
Forza Juve!! Siamo Siempre Piů Allegri!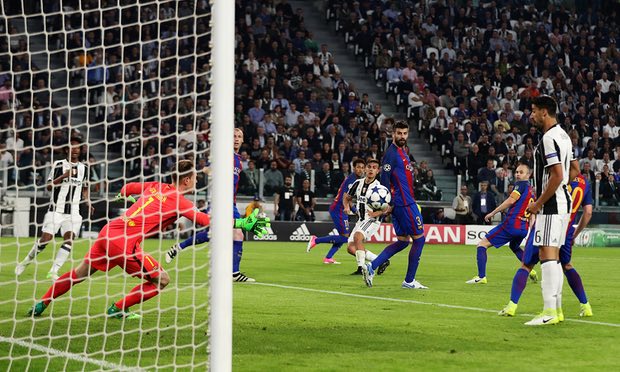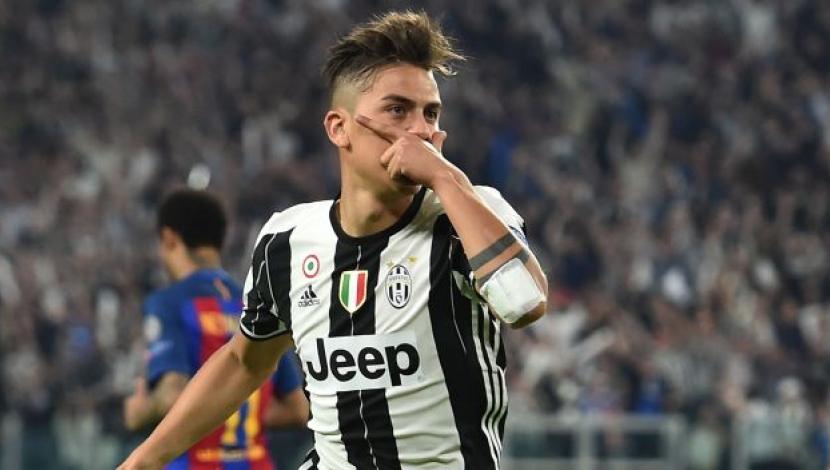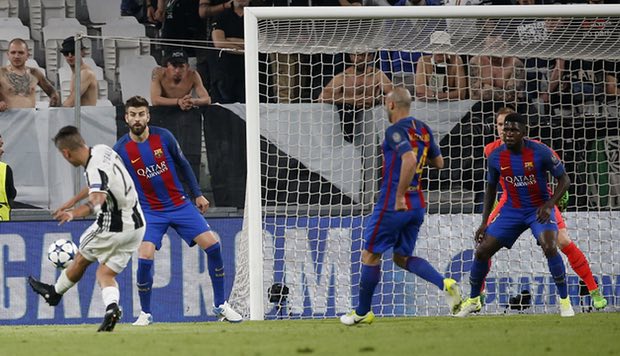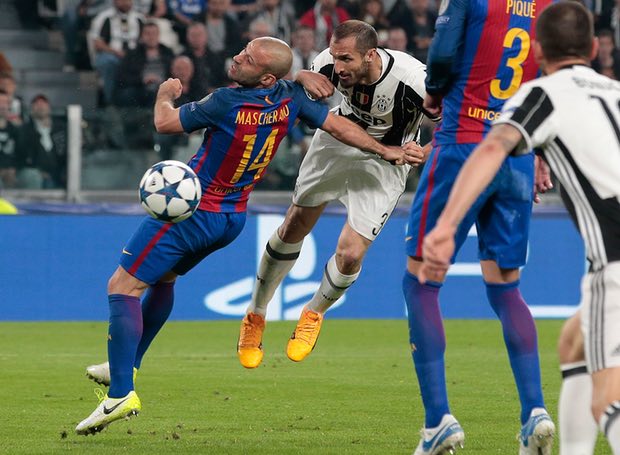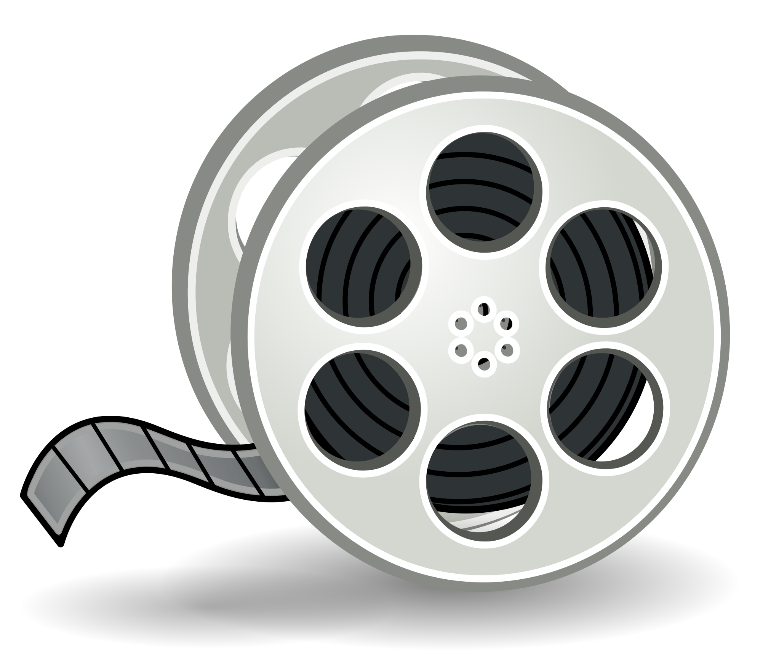 When Greeks hear of Marinakis' attempts to buy Nottingham
Forest and the cold shoulder he's given by the FA, we realize
why the Greek Superleague is so far behind other European
Championships. In Greece, even easily enforceable Court
decisions banning guilty parties from involvement in sports,
and in particular in football, are not abided by, whereas in
England, as in Italy, rules are stricter, albeit not ideal.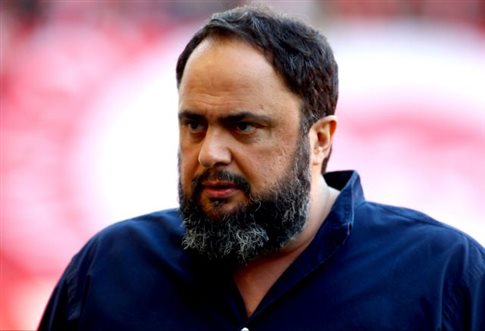 The ``great upset" was accompanied by a disturbingly erroneous
and biased, if not fraudulent, refereeing contribution...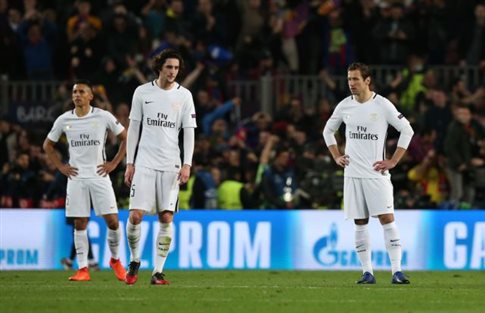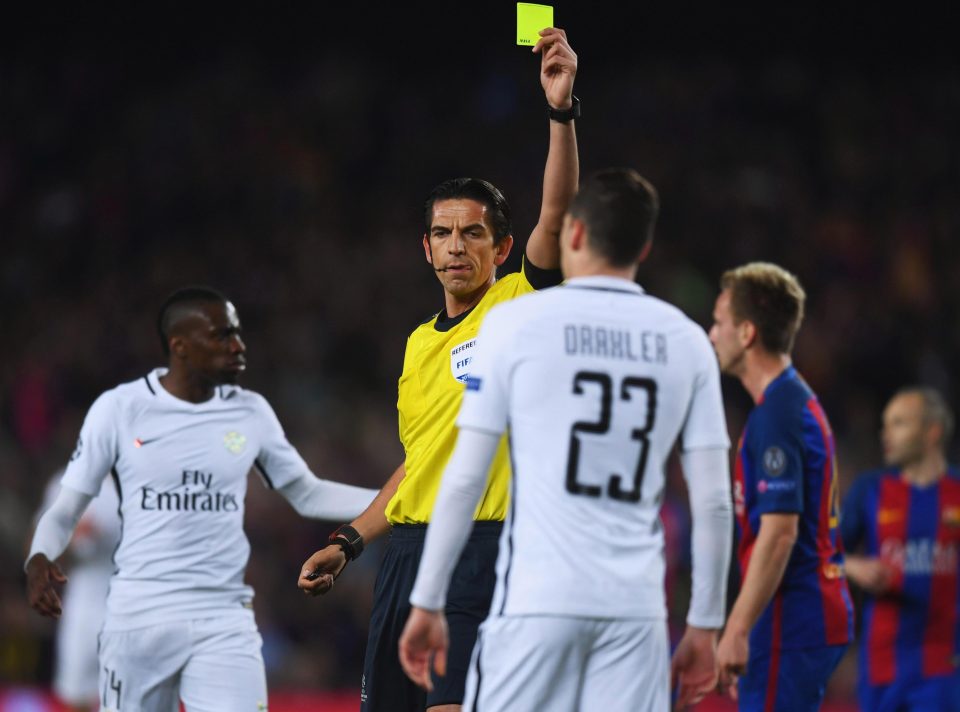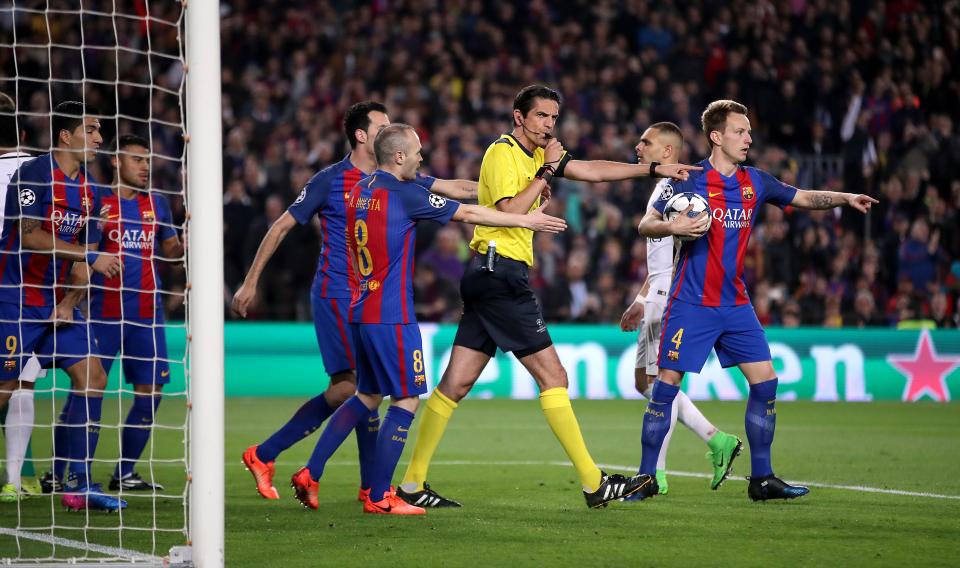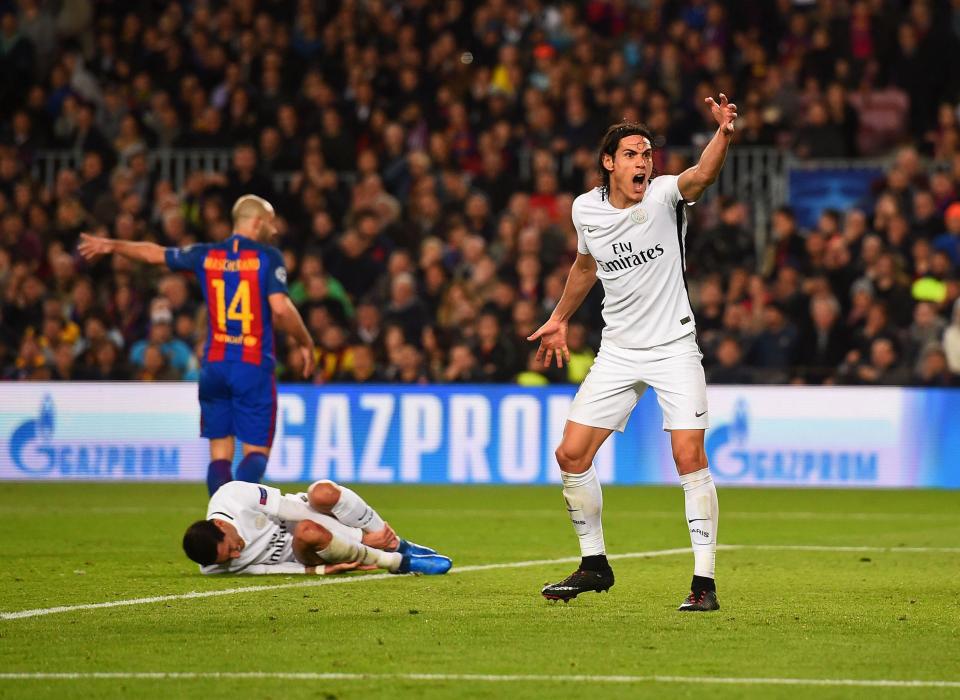 In Sports, especially Olympic Sports, if one wants to seriously
do away with unfair competition as related to illegal substances
and to combat the sham and the ridicule caused by those intent
on using enhancers to cheat both the public and their opponents,
there are only two possible ways:
1. If caught, to be banned for life from competing. Only
then, will cheaters think twice before engaging in the
forbidden behavior. A short ban of a year or two does
nothing to deter the behavior and emboldens the
culprits to behave in questionable ways.
2. Allow everyone to use whatever drugs they want.
Then, the public will know that we are not watching
only physical, mental and psychological effort on the
part of the competitors and their coaching staff, but
also the marvel of modern drug and supplement
engineering and the competition of medical teams
supporting the players. At least this will level the
playing field (as much as this is possible given the
widely varying resources that various national
sport associations can afford).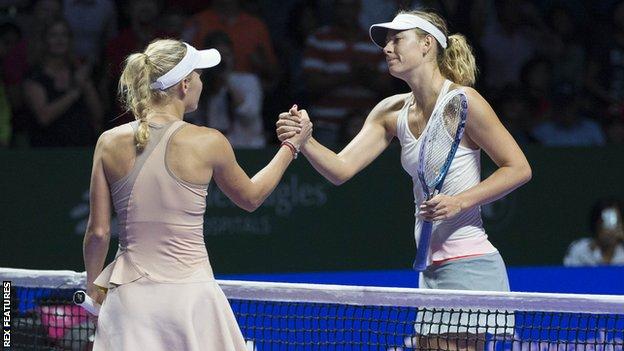 An unfortunate, hasty and questionable decision in my view.
Sacking a true maestro of calcio guarantees a return to flat
mediocrity for many years to come.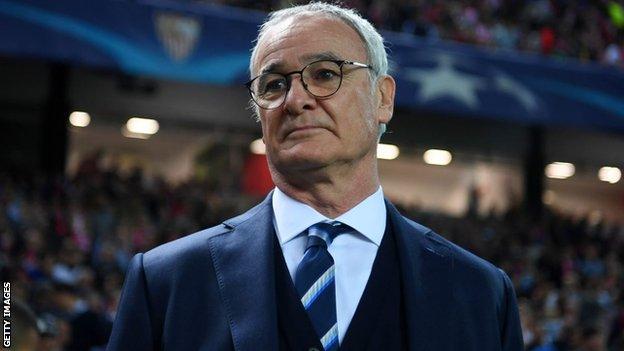 Αν διαβάσουμε σωστά, αυτά που δήλωσε ο Βασιλακόπουλος
και αυτά που αιτήθηκε ότι δήλωσε στη δευτερολογία του,
μετά τη θύελλα που ξέσπασε, δεν είναι ταυτόσημα. Παρά
ταύτα, αφού τα της πρώτης δηλώσεως είναι μάλλον μή
αληθή και αφού ο ίδιος τα διόρθωσε, ας δεχτούμε ότι
ομίλησε εσφαλμένα και δεν είπε αυτό ακριβώς που
εννοούσε διότι, φυσικά, δεν είναι αλήθεια ότι οι δηλώσεις
του παρερμηνεύθηκαν αφού είναι καταγραμμένες και
δεν πρόκειται περί παρερμηνείας.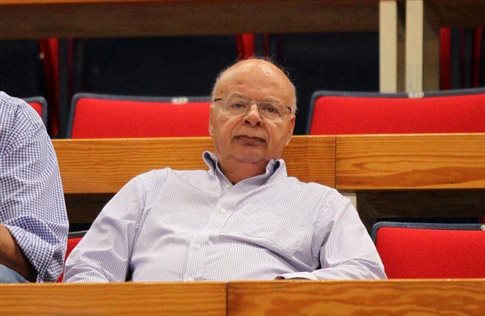 Pistons, Tom and the NBA League, in these extremely
uncertain and difficult times for some of our brothers
and sisters in the U.S. and in the World Community,
with refugees reportedly stopped at U.S. airports, with
one faith ``given priority" over other faiths and with
fear of banishment because of your ethnic origin, your
religion and/or the color of your skin, the Pistons Team
and the League must take initiative and actively and
vocally oppose this tsunami of divisiveness, of hatred,
of misanthropy and of bigotry. Wear something to
show your stance and open placards on the stands
of our Palace declaring our Unity and Fraternity with
all Nations and our Solidarity and Compassion with
all refugees and all persecuted, whatever their faith,
color or National origin.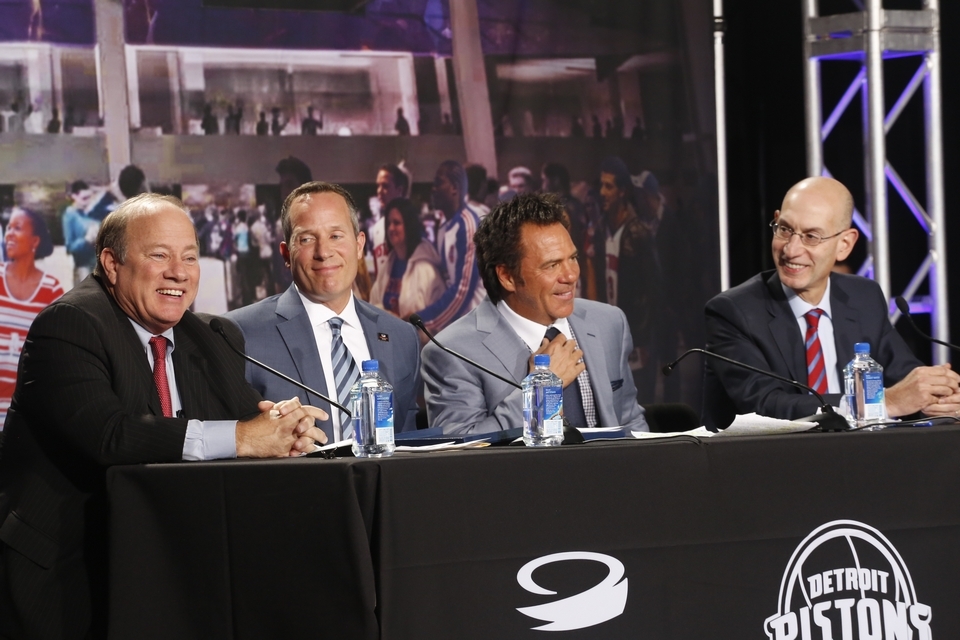 BRAVO, Borussia!!



Juve, how beautiful you are!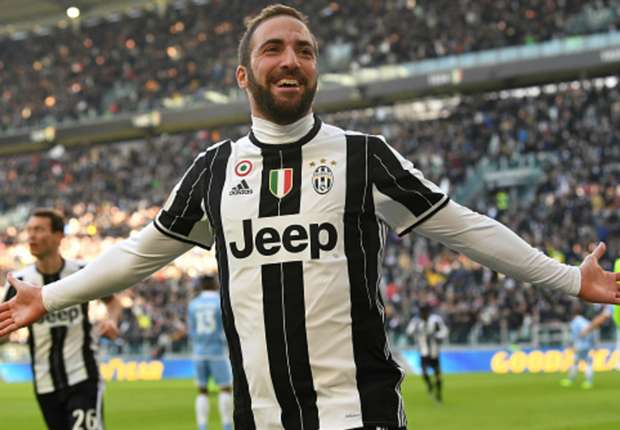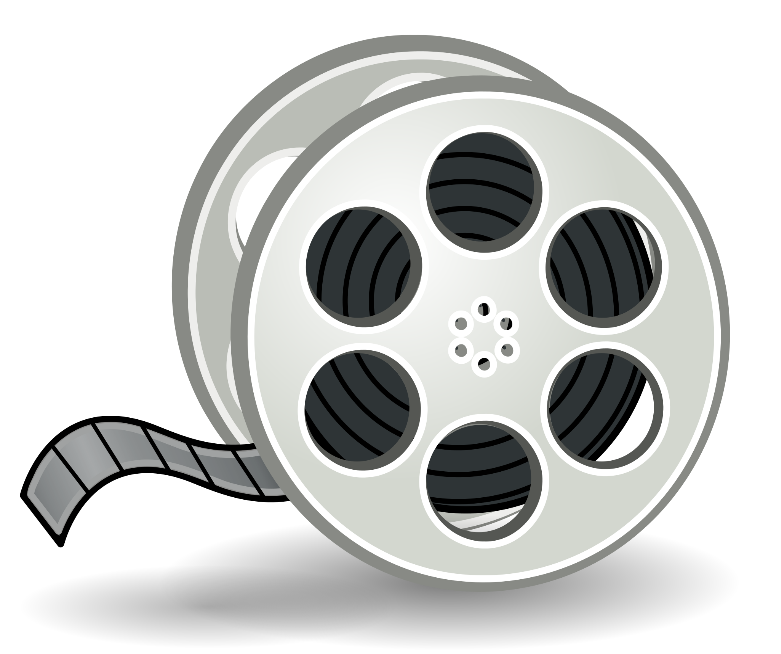 Μπράβο, Μαρία!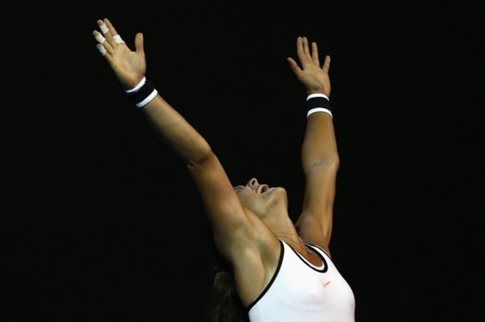 Μπράβο και στις 4 ομάδες των ημιτελικών του Ελληνικού
Κυπέλλου Μπάσκετ!! Πρώτα απ' όλα και ο Άρης και ο
Ολυμπιακός τίμησαν την Φιλοξενία με την άψογη υποδοχή
των αντιπάλων τους, στέλνοντας μήνυμα ότι τα μεμονωμένα
(δυστυχώς και πάλι) περιστατικά βίας δεν αντανακλούν τη
θέληση των ισχυρότερων ΚΑΕ της χώρας. Δεύτερον, και
τα δύο παιχνίδια ήταν δυνατά και τίμησαν το Ελληνικό
Μπάσκετ. Και τρίτον, η ανακοίνωση του Παναθηναϊκού
είναι ευγενέστατη και ευπρόσδεκτη αν μέσω της μπόχας
που μαστίζει τον Ελληνικό αθλητισμό, και ειδικά το
Ποδόσφαιρο. Η ΚΑΕ ΠΑΟ ευχαρίστησε τον επίσημο
Ολυμπιακό για τη φιλοξενία και πρότεινε να διεξαχθεί
ο τελικός στη Βόρεια Ελλάδα για να απολαύσουν κι
εκεί οι φίλαθλοι μετά από κάμποσα χρόνια έναν τελικό
Κυπέλλου Ελλάδας. Θα συμπλήρωνα, έχοντας και κάποια
έμπνευση από συζήτηση στο ραδιόφωνο του ΣΚΑΙ, να
γίνει ο τελικός στο ``Νίκος Γκάλης" και να ξεκινήσει
έτσι μία παράδοση να διεξάγεται ο τελικός στο γήπεδο
της θεωρητικά ασθενέστερης από τις δύο φιναλίστ ΚΑΕ
με βάση κάποια προαποφασισμένα κριτήρια, αν αυτό
δεν είναι ξεκάθαρο. ΜΠΡΑΒΟ ΣΤΙΣ ΚΑΕ!! Ολοι μαζί,
με ηρεμία, ομοψυχία, αδελφοσύνη και ευ αγωνίζεσθαι
για την ποιοτική αναβάθμιση του Ελληνικού Μπάσκετ
και για την προβολή του στον Ευρωπαϊκό και Διεθνή
χώρο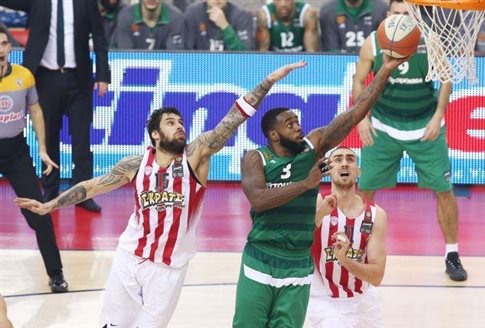 For a bucketful of dollars more, Infantino looks set to
transform the World Cup from the greatest footballing
event on the face of the Planet to another run-of-the-mill
competition where whoever sees the Heineken, Samsung,
etc, neon lights flashing above the entrance would push
and enter, and millions of stupefied and disbelieving
fans will be sitting around watching semi-worthy and/or
totally incompetent teams playing tight defenses against
giants hoping for a day's good luck and miracles...
SHAME on FIFA for giving in again to monetary
rewards with total disregard for the quality of the
beautiful game and total lack of respect for football
fans and footballing nations. IMPLODE FIFA NOW
and TAKE THE WORLD CUP AND MAKE IT A
TRUE ASSOCIATIONS' COMPETITION instead
of a Swiss Oligarchs' cash cow.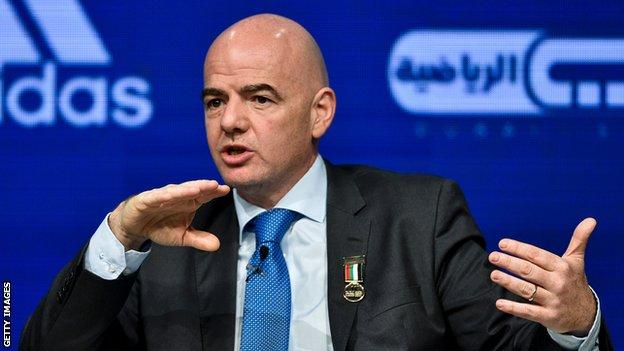 Ο ΠΑΟΚ πρέπει να αντισταθεί στον πειρασμό να πουλήσει
τον Rodrigues. Αν μπορέσει και τον κρατήσει για ακόμα μία
με δύο περιόδους, τότε και θα ωφεληθεί από το ταλέντο και
την αποτελεσματικότητα του παίκτη, αλλά και θα επιβραβευτεί
πολλάκις για την υπομονή του με ακόμα μεγαλύτερες προσφορές
από αυτά που προσφέρει την παρούσα στιγμή η Galatasaray.
Αν πουλήσει τον παίκτη τώρα, είμαι σίγουρος ότι ο Σαββίδης
θα τραβάει τα μαλλιά του αγωνιστικά και θα το μετανοιώσει
πικρά οικονομικά εντός δύο-τριών χρόνων...



Sooner or later one would have to tell the tale...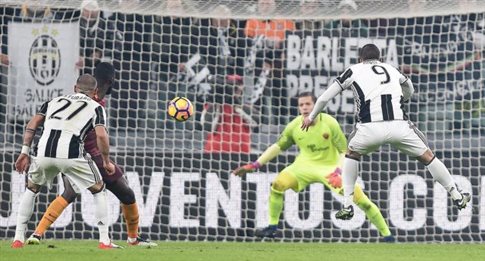 The Greatest of All News: The PISTONS are moving
back into the DETROIT DOWNTOWN!!!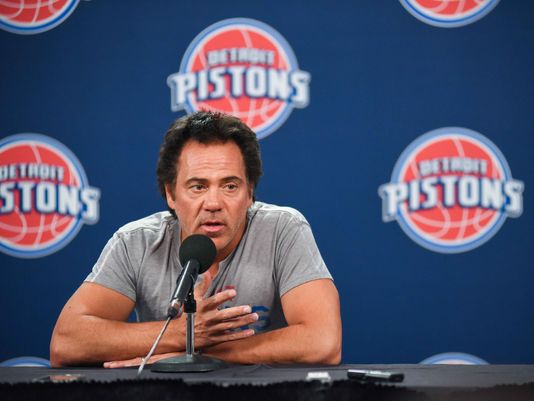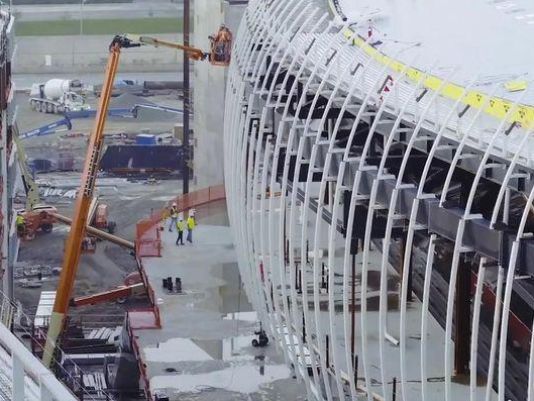 Παρά τη διαφθορά και τη βρωμιά και τη δυσωδία που
οδήγησαν στην αναδοχή από τη Ρωσία του Παγκοσμίου
Κυπέλλου του 2018, ο ``Γκολτζής" είναι πραγματικά
πολύ σένιος, μια πολύ καλοσχεδιασμένη μασκότ...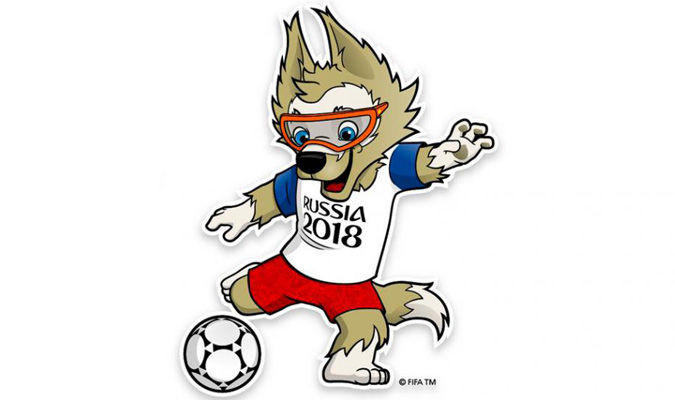 Μπράβο, Γιάννη! Άξιος!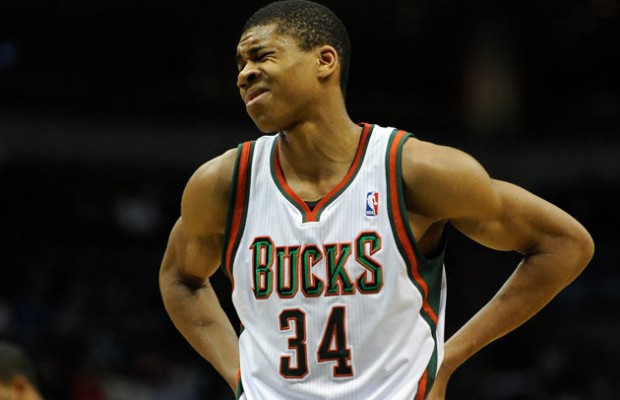 ΑΕΚ, δείξε εμπιστοσύνη στον Morais, ακόμα κι αν
έχει κι εκείνος ατυχή αποτελέσματα στην αρχή της
συνεργασίας. Είναι, όπως γνωρίζετε κι εσείς, πολύ
καλός προπονητής, κι αν του δώσετε ευκαιρία
μακρού χρόνου και επενδύσετε αρκετά από
οικονομική άποψη στην ομάδα, η ΑΕΚ θα κάνει
τελικά πρωταθλητισμό. ΧΡΕΙΑΖΕΤΑΙ ΟΜΩΣ
ΥΠΟΜΟΝΗ ΚΑΙ ΕΠΙΜΟΝΗ. Μην ακούσουμε
να απολύετε τον άνθρωπο πάλι αύριο ή μεθαύριο...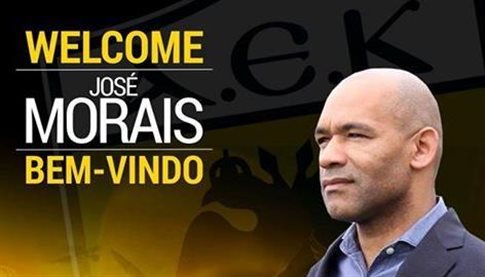 As they say ``dogs that bark, don't bite". The only
problem is that those dogs are not paid to bark...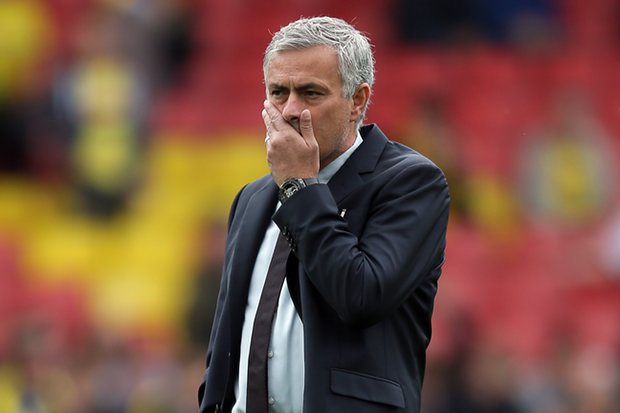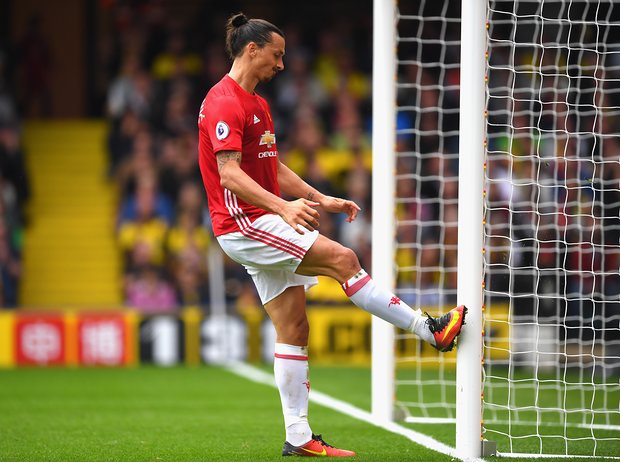 Ωραίες οι εμφανίσεις της ΑΕΚ για τη νέα περίοδο 16-17.
Όμως οι Ενωσίτες πρέπει πάση θυσία να ασκήσουν πίεση
στη διοίκηση να ξανασχεδιαστεί εκ νέου η μασκότ της
ομάδας από κάποιον οίκο με εμπειρία στο αντικέιμενο,
με γούστο και με εγκαρδιότητα. Η μασκότ έχει τον πρώτιστο
ρόλο να χαροποιεί και να συγκινεί τους νεαρούς φίλους της
ομάδας και να τους προκαλεί αγάπη και αφοσίωση όπως
ένα αγαπημένο παιχνίδι ή ένα αγαπημένο κατοικίδιο ζώο.
Αυτό το δικέφαλο έκτρωμα που σχεδίασαν δεν πληρεί
ούτε κατ' ελάχιστον αυτές, ή οποιεσδήποτε άλλες λογικές
προδιαγραφές θα μπορούσε κανείς να φανταστεί, και πρέπει
να αποσυρθεί το συντομότερο δυνατό και να επανασχεδιαστεί
εκ του μηδενός.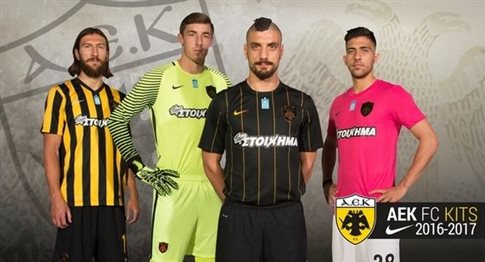 Άννα, όλοι ξέρουμε οτι η Ελληνική πολιτεία δε συνδράμει
στις προσπάθειες των Ελλήνων αθλητών και αθλητριών,
και όλοι θεωρούμε το γεγονός καταδικαστέο, απαράδεκτο
και αξιοθρήνητο, παρά την κατανόηση, επί του παρόντος,
των άθλιων συνθηκών στις οποίες βρίσκονται γενικά
η οργάνωση και τα οικονομικά της χώρας μας. Όμως από
το σημείο αυτό στο να προκαλεί κανείς περαιτέρω
αναστάτωση με συνεχή κλαψούρα για ποταπά πράγματα,
όπως συνεχείς μικροδιαφωνίες για το ποιός κάλεσε ποιόν,
ποιόν εκτιμά και ποιόν δεν εκτιμά ο Προεδρος της
Δημοκρατίας, εάν μία προσκληση δόθηκε ή όχι κι αν μια
ημερομηνια ελήφθη υπόψιν ή οχι, υποβαθμίζει και
εξεφτελίζει τα πραγματικά μέγιστα προβληματα του
Ελληνικού αθλητισμού και δεν είναι προς τιμήν κανενός.

Με το χρυσό μετάλλιο που κέρδισες και με την άνοδό σου
αυτή στην κορυφή του κόσμου στο άθλημα που υπηρετείς,
μπορείς να συνεισφέρεις θετικά στην προβολή και στην
όσο το δυνατόν καλύτερη μεταχείρηση, δεδομένων των
δύσκολων συνθηκών, του αθλητισμού στην Ελλάδα,
ώστε να χρωστάμε όλοι και σ'εσένα και στα άλλα παιδιά,
Ολυμπιονίκες και μη, του Ρίου, την ανάπτυξη του
αθλητισμού, του αθλητικού πνεύματος, του καθαρού
συναγωνισμού και του πρωταθλητισμού στην Ελλάδα
με το βλέμμα στο Τόκυο και πέρα από το Τόκυο.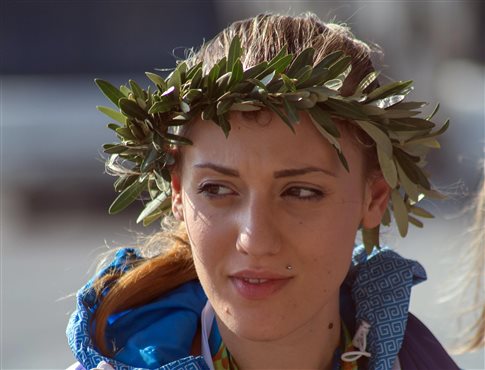 One cannot use blatant double standards in dishing out
suspensions in World's football. When Luis ``the rabid
dog" Suarez was given a few matches suspension for biting
several opponents (not for just saying something, but for
BITING, for Goodness sake) and when Jose ``the loose
tongue" Mourinho has never been suspended, although
he continuously attacks team mates and opponents
alike uncontrollably in various impolite ways, it is sad
and inexplicable to dish out a six (seriously, six???) month
suspension from National duty to Hope Solo for saying
that an opponent's players were a ``bunch of cowards",
which, I am sure, was a statement made in a heated
moment under a lot of self-disappointment and stress.
SHAME ON THE U.S. SOCCER AUTHORITIES for
such an unbalanced and disproportionate punishment.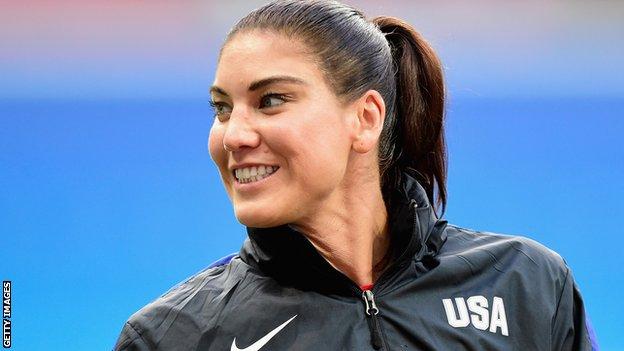 Τελικά για πολλούς λόγους δεν πάει καλά το Ελληνικό
ποδόσφαιρο, ένας από τους οποίους είναι και ότι εκλέγουμε
ηλίθιους, βλάκες, αναίσθητους και μαλ**ες παράγοντες.
Για όνομα του Θεού και της Παναγίας, που πάνε και τους
ξεθάβουνε, από ποιούς υπονόμους ψαρέβουνε οι ομάδες
τέτοια αφόρητη βρώμα και δυσωδία... πού καταφέρνουνε
να πετύχουνε τέτοια ανεγκεφαλιά και τέτοια φαιδρότητα.
Μνήσθητί μου, Κύριε... Να τους πάρεις και να τους
σηκώσεις, να τους εξαφανίσεις και να τους καταχώσεις.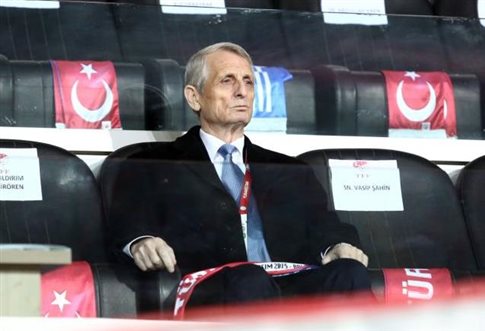 Μπράβο, Κατερίνα!!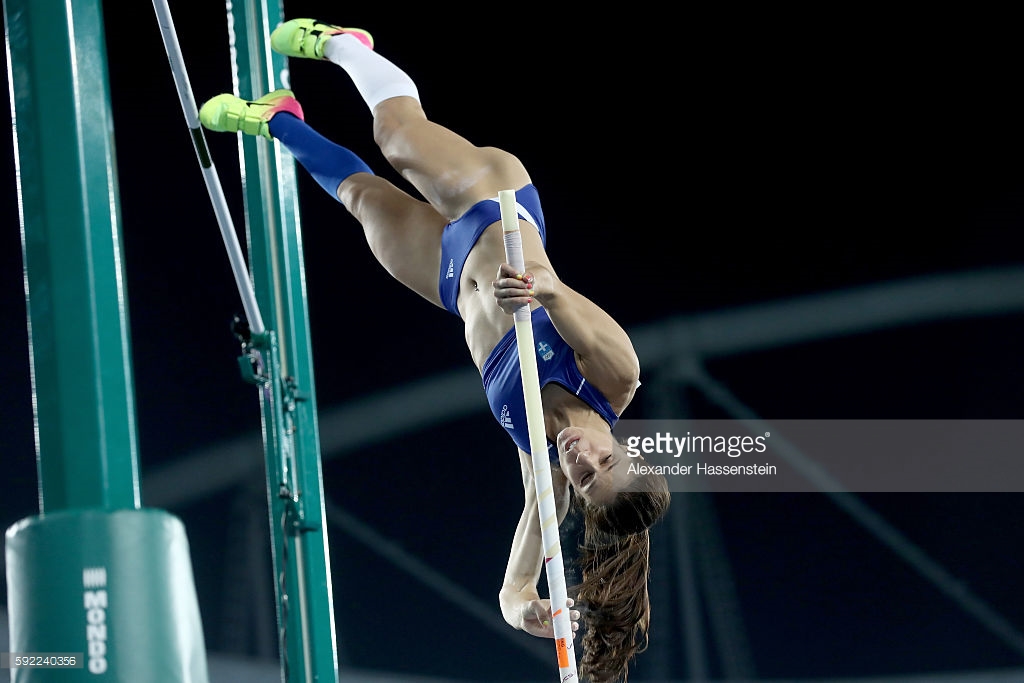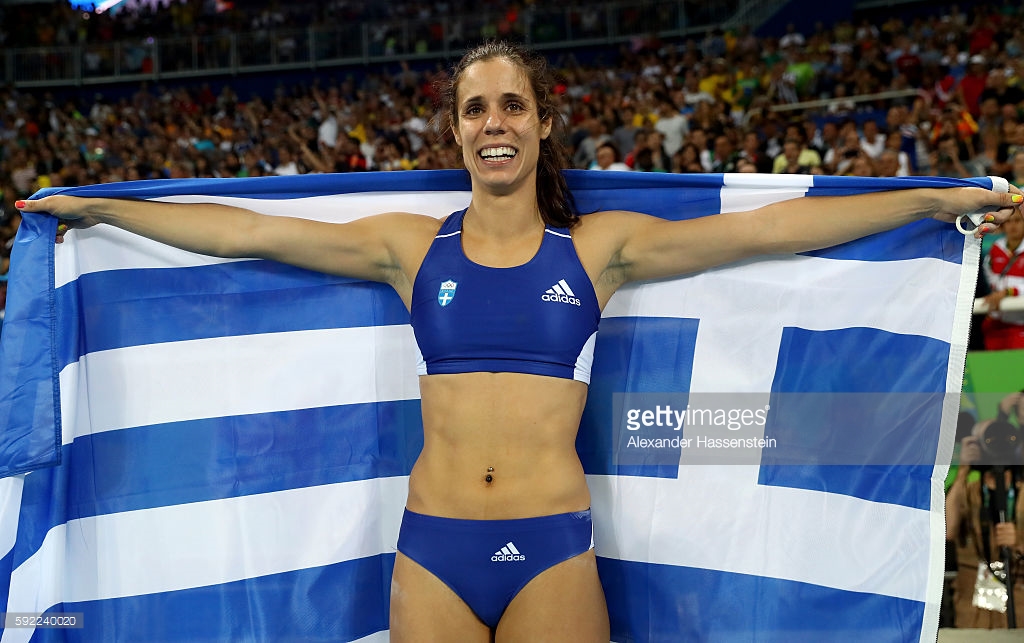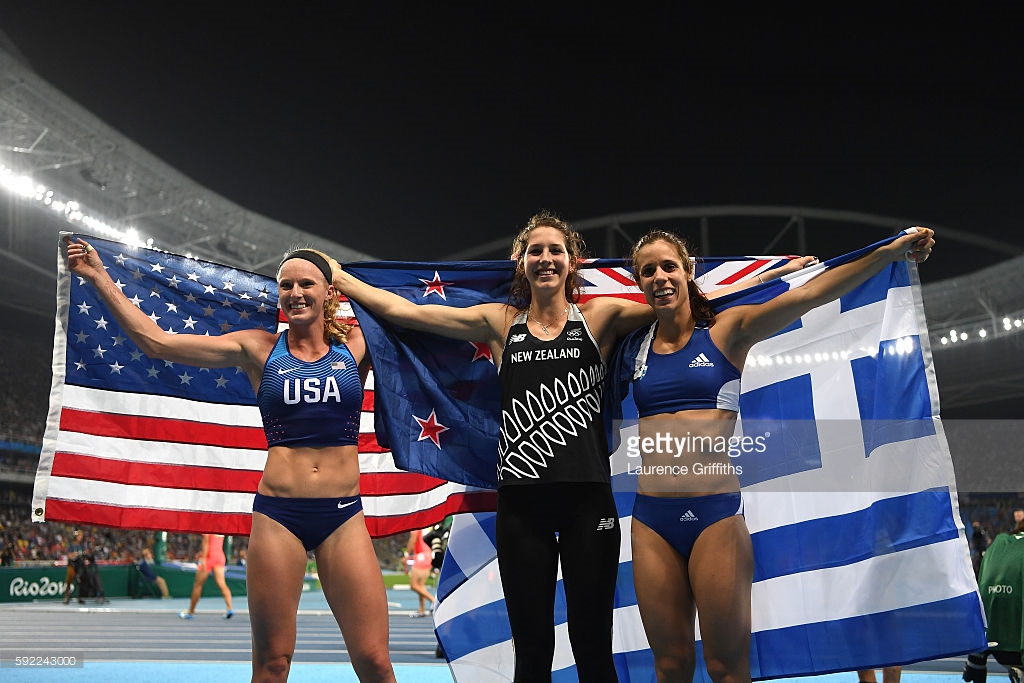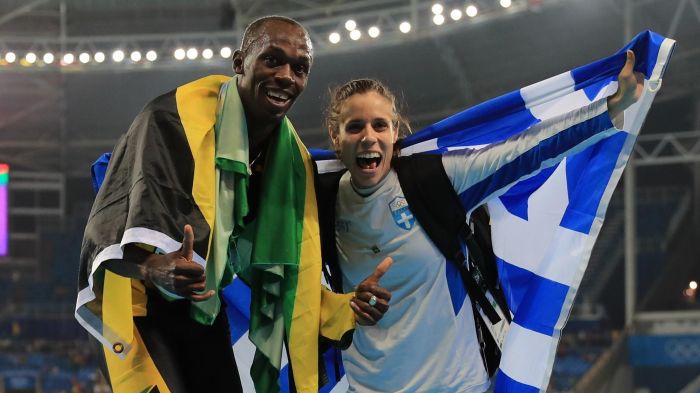 Μπράβο, Στέφανε!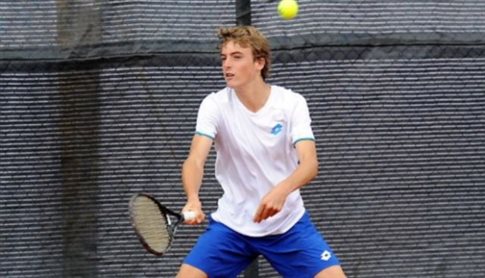 NBA stood for Equality, Fairness and Respect for all
Citizens once more and all fans applaud this decision,
which has been characterized as ``difficult", even
though it should not have been, since it is the only
one that the Governing Body of a sport who is so
diverse and inclusive in both its player and its fan
body could have possibly reached. NBA has been
making the Right decisions and stood for the Right
Causes for a while, albeit, admittedly, with delay
and hesitation occasionally, and the fans have come
to expect nothing less from the administrators and
the players of one of the most beautiful and most
fascinating sports.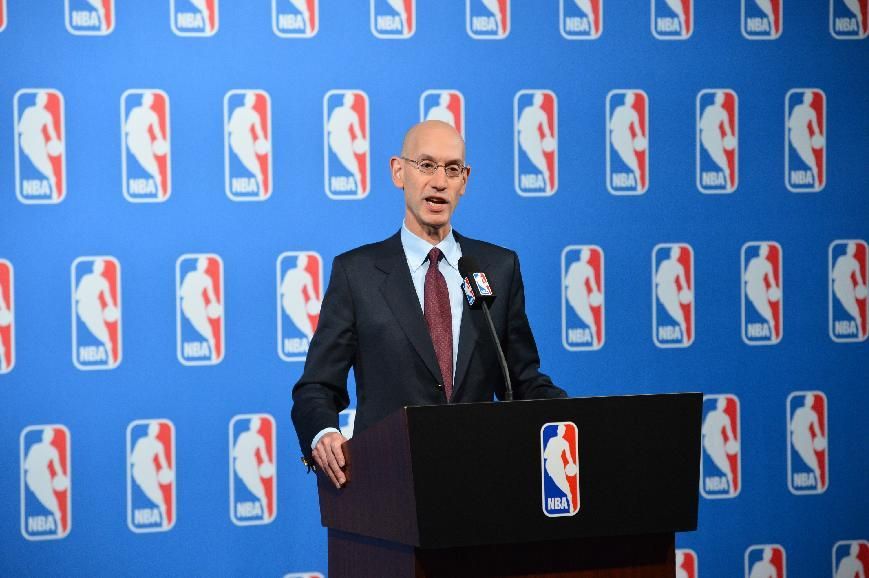 If I were the FA, I would seek a coach that resembles
in thinking and tactical orientation Fernando Santos
and not Jurgen Klinsmann. Santos has a proven
record of taking teams with moderate talent and
ability and leading them to the top with or without
big egos and with or without pseudo-big stars. On
the other hand, Klinsmann has not succeeded in
achieving convincing improvements to the U.S.
National Side, admittedly, though, with limited
skill and talent available. On the other hand,
preceding U.S. coaches had attained a higher level
of performance with equally scarce resources.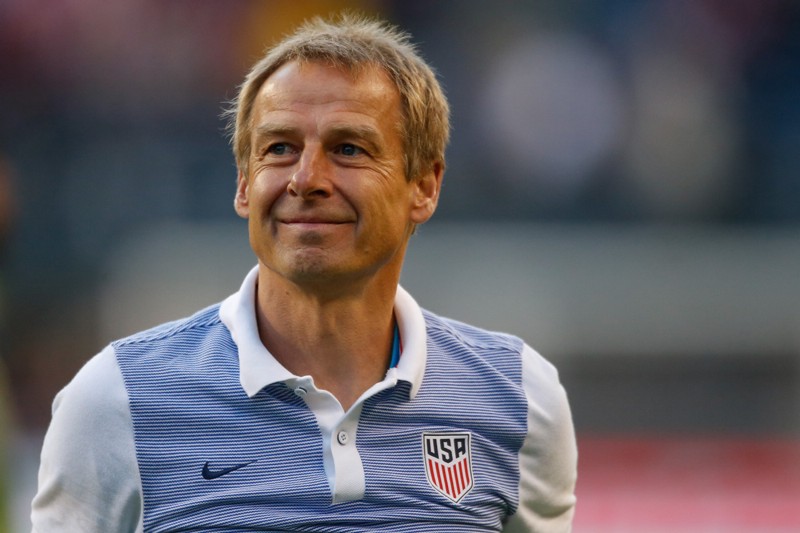 With all due respect to a great career and memorable
performances and contributions to the beautiful sport,
Dirk's latest decision to extend his contract until his
40th year in a league that is so competitive and so
demanding even for a 20-30 year old, and even
though there have been clear signs that he is heavier
and rapidly declining in agility, ability and power, is
another manifestation of the ``staying beyond one's
welcome" phenomenon that plagues many a profession
and many a sport nowadays. When people realize that
they can no longer perform at the same level and in the
same roles as previously held, they should be encouraged,
enabled and empowered to contribute through other
posts by assuming alternative roles, rather than damaging
their reputation and encumbering all those around them.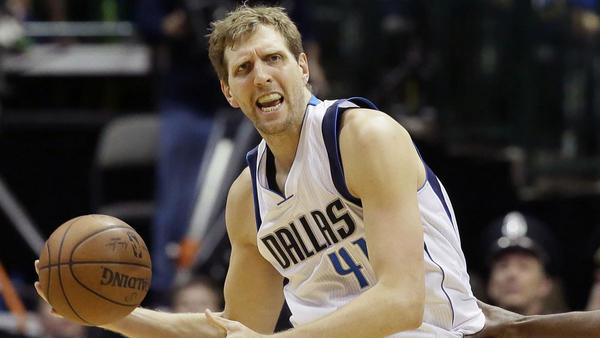 Μπράβο, Μαρία!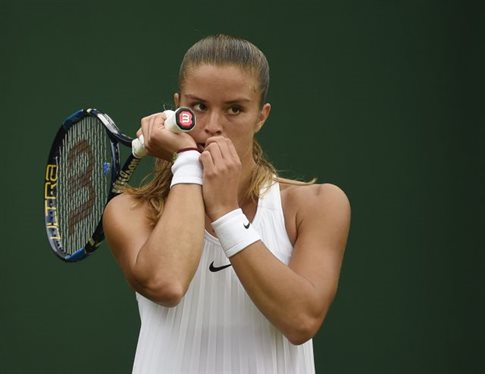 ITALIA opens on June the 13th against Belgium at the
Stade de Lyon for the Euro 2016! Forza Azzurri!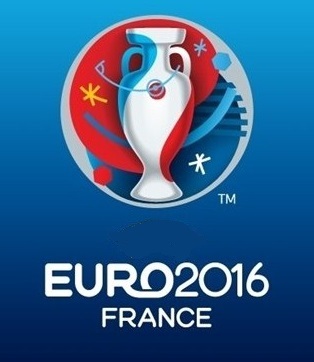 Our United States is opening against Colombia tonight
at the Santa Clara Levi's Stadium for the Copa America!
A page for the U.S.A.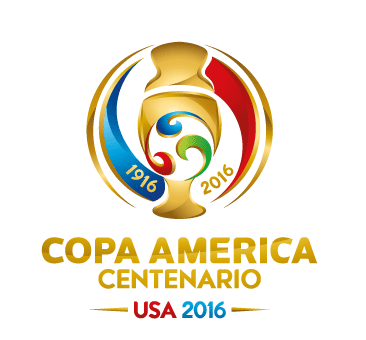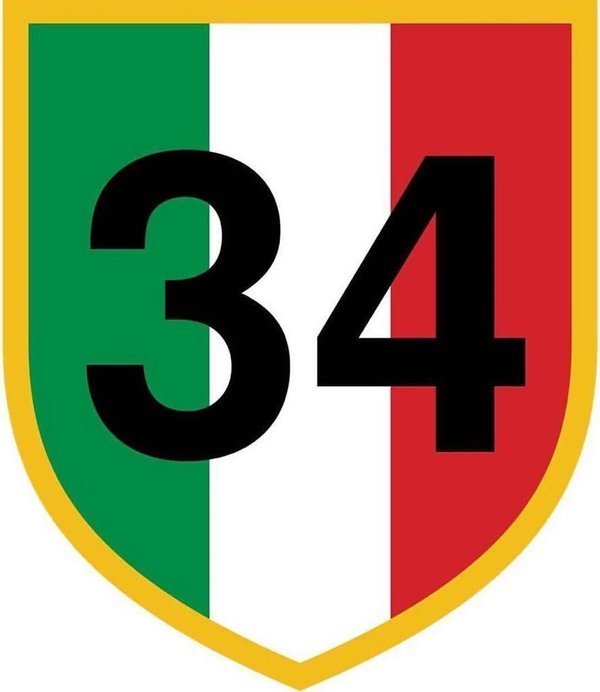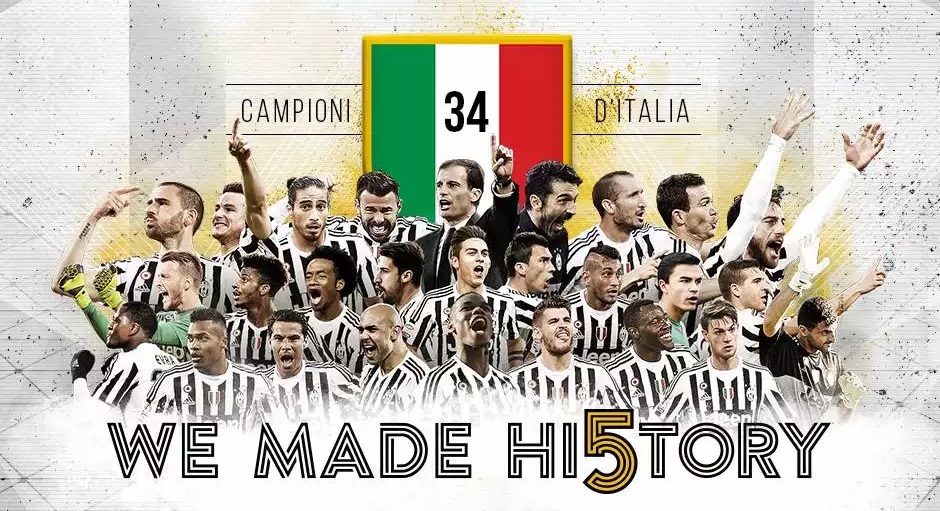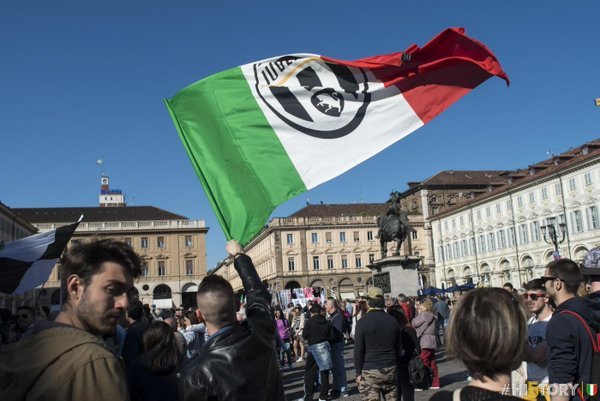 In Stratego, to beat a Colonel you need a General or a Marshal.
In Vatican-ego (NCAA Finals) to beat an Arcidiacono, you need
a Cardinale or a Papa; a Paige is clearly not enough...
BRAVO TO ALL KIDS FOR AN UNFORGETTABLE NIGHT!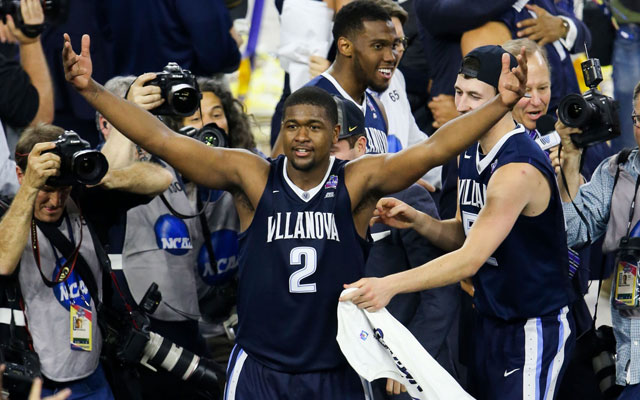 Juve did not stand at the end, but the Juventini fought a noble battle
at the Allianz and held up high Juve's Honor and Juve's Reputation
against rather unfavorable odds. What matters is that it was the
most exciting game of the season and that the team almost made it.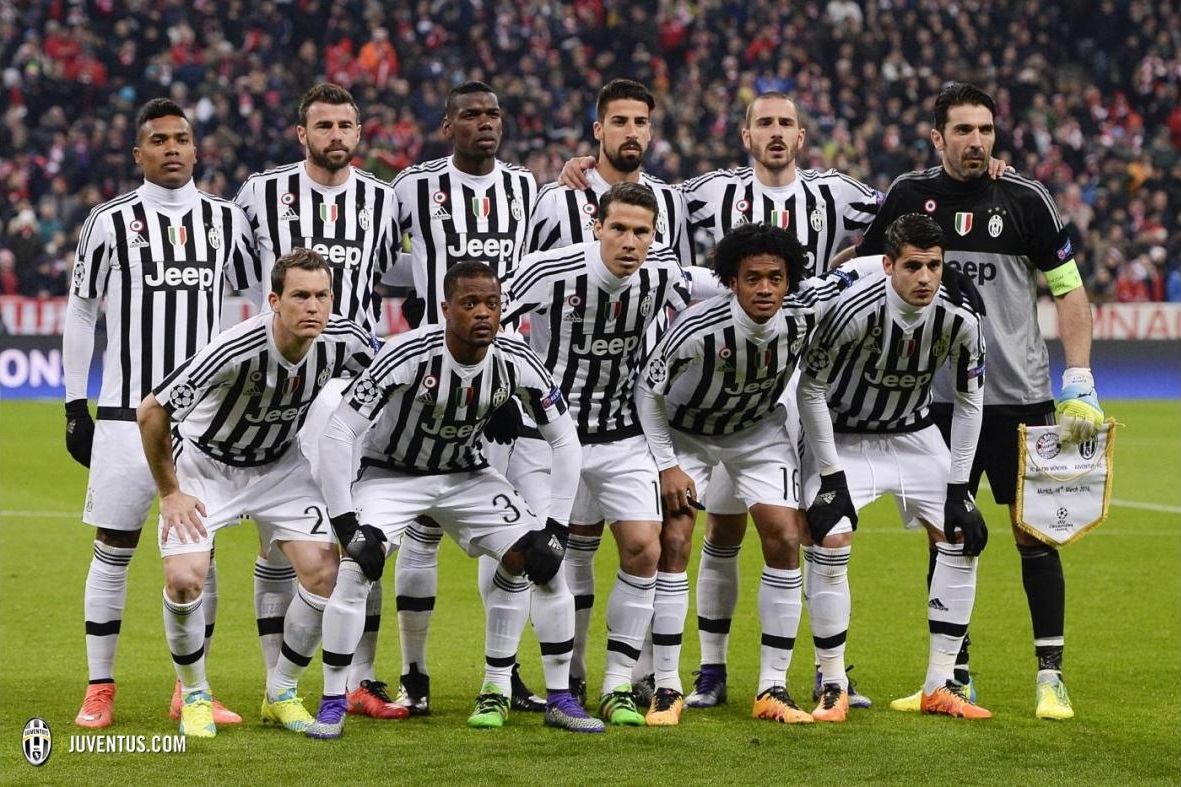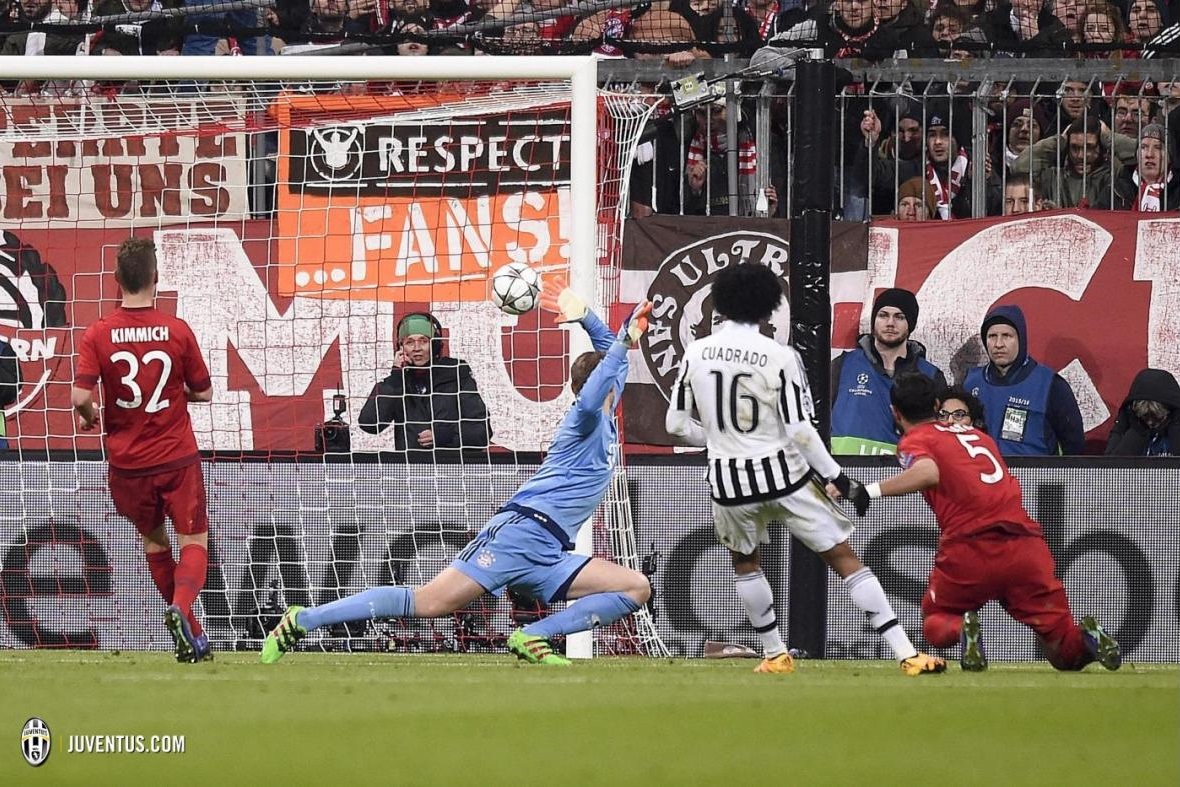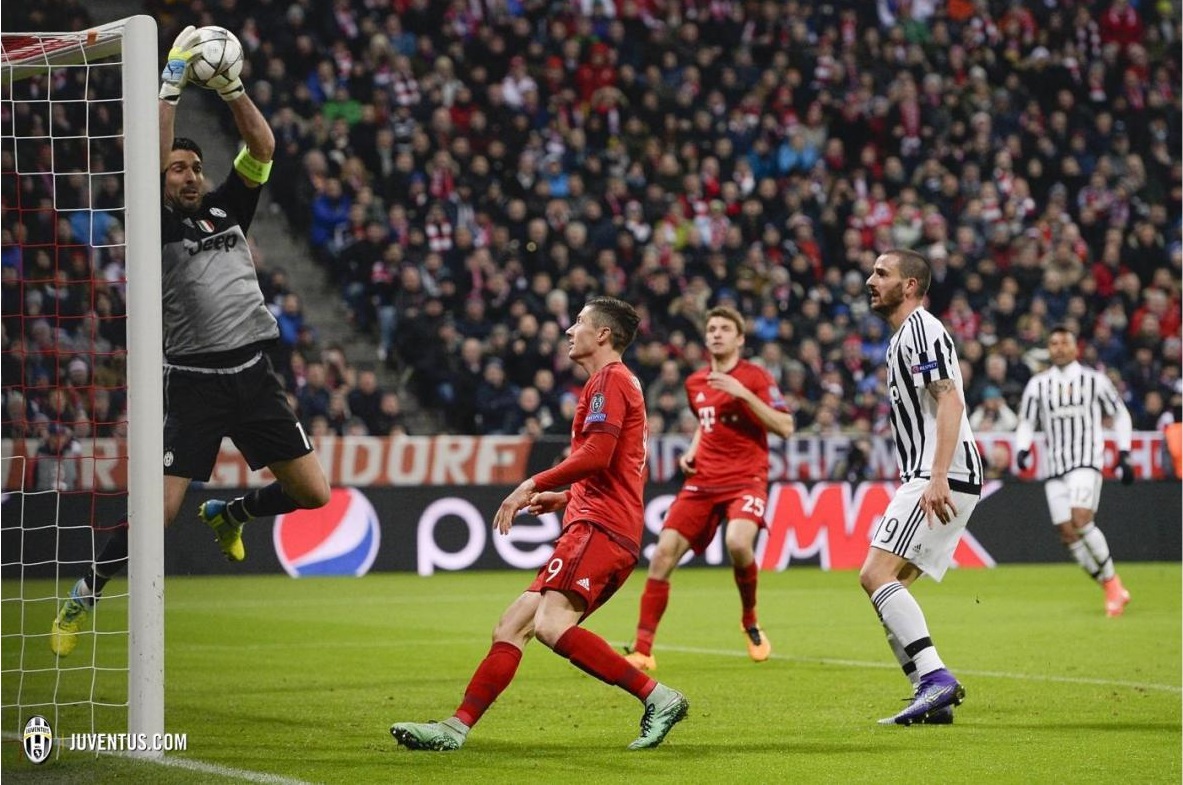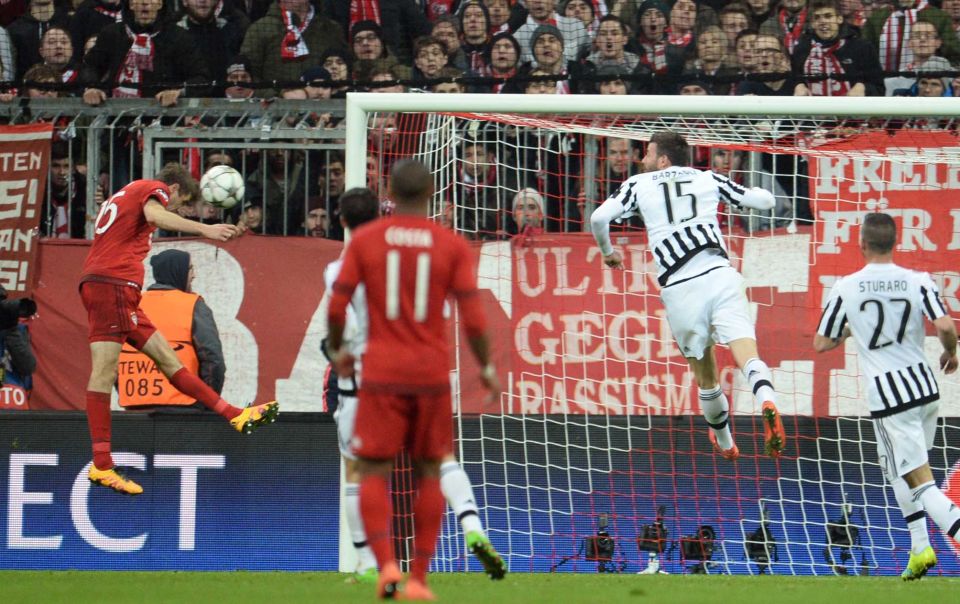 Juve-Bayern 2-2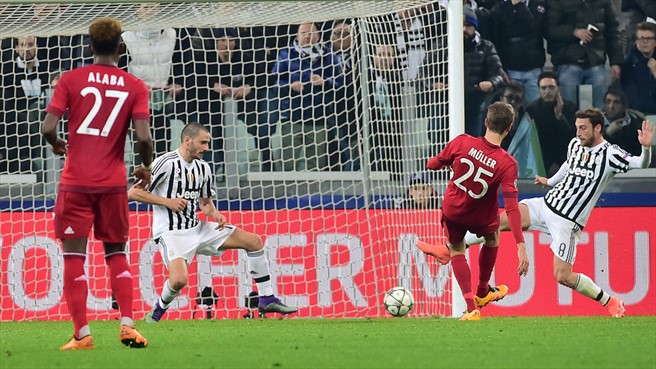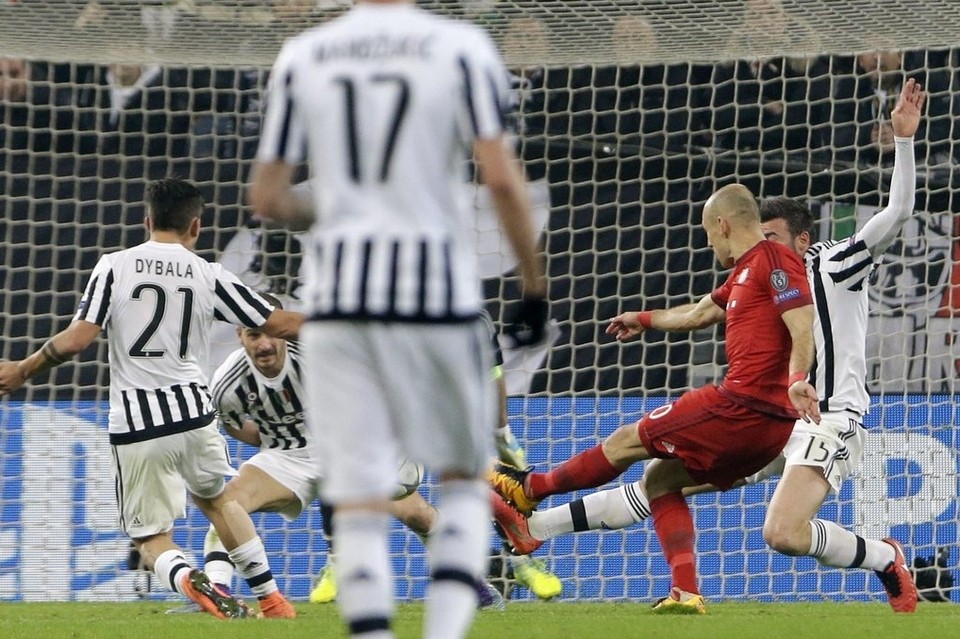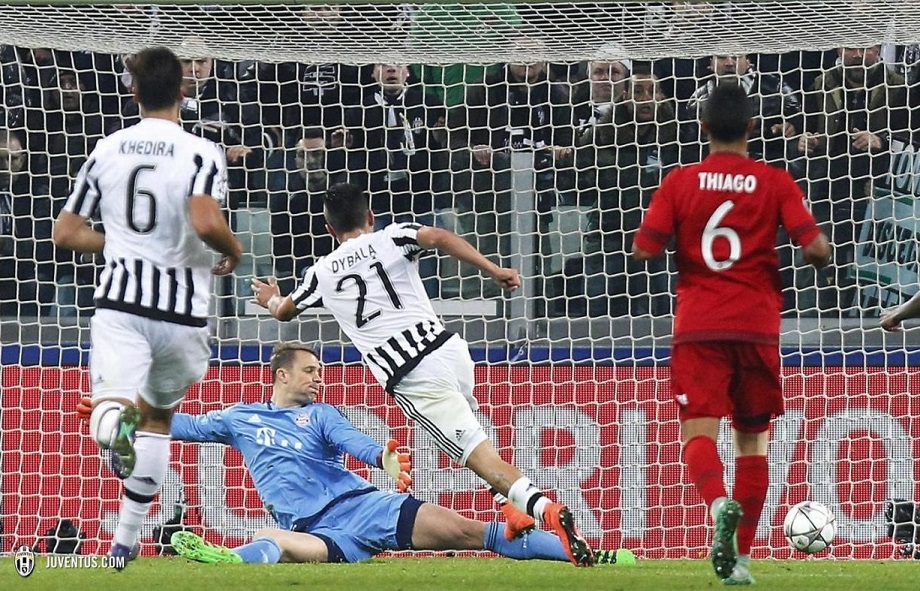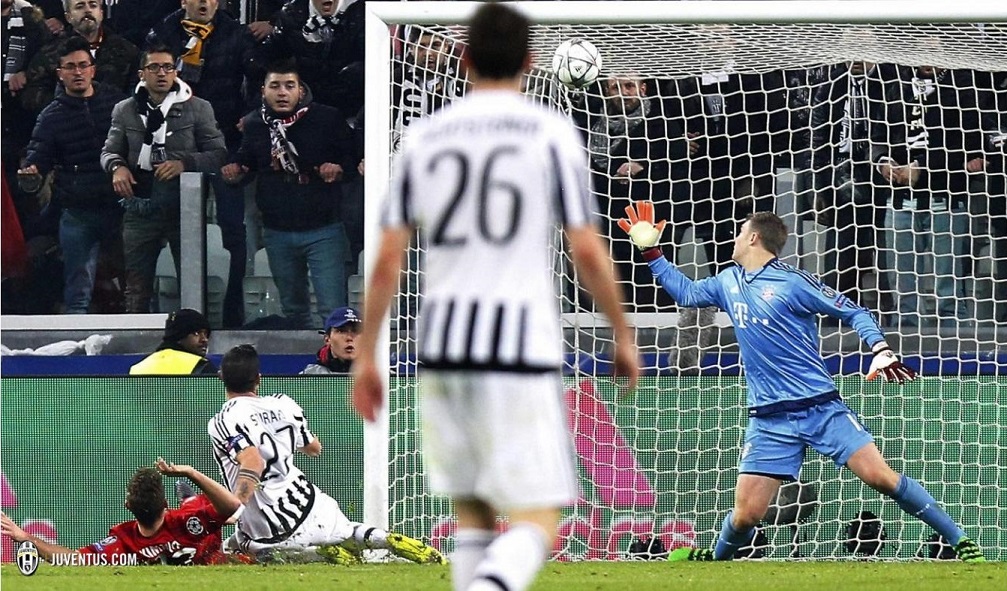 The Pistons Season 2015-2016 is on Valentine's All-Star break.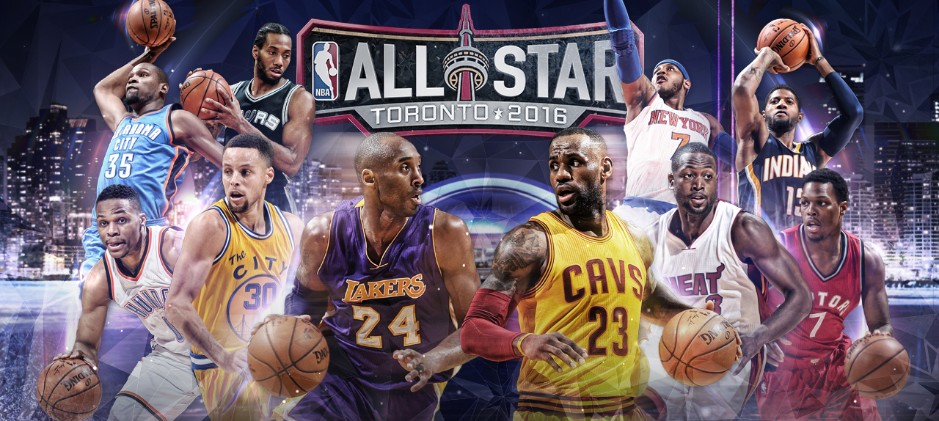 Serie A has now a table beautiful enough to be kissed!!!
An appropriate Valentine's say Special!!

| | | | | | | | | | |
| --- | --- | --- | --- | --- | --- | --- | --- | --- | --- |
| 1 | Juventus | 57 | 25 | 18 | 3 | 4 | 46 | 15 | 31 |
| 2 | Napoli | 56 | 25 | 17 | 5 | 3 | 53 | 20 | 33 |
| 3 | Roma | 47 | 25 | 13 | 8 | 4 | 47 | 27 | 20 |
| 4 | Fiorentina | 46 | 24 | 14 | 4 | 6 | 42 | 23 | 19 |
| 5 | Inter | 45 | 24 | 13 | 6 | 5 | 30 | 20 | 10 |
| 6 | Milan | 43 | 25 | 12 | 7 | 6 | 36 | 26 | 10 |
| 7 | Lazio | 36 | 25 | 10 | 6 | 9 | 34 | 34 | 0 |
| 8 | Sassuolo | 35 | 25 | 8 | 11 | 6 | 29 | 29 | 0 |
| 9 | Empoli | 34 | 25 | 9 | 7 | 9 | 30 | 34 | -4 |
| 10 | Chievo | 31 | 25 | 8 | 7 | 10 | 30 | 33 | -3 |
| 11 | Bologna | 30 | 24 | 9 | 3 | 12 | 28 | 31 | -3 |
| 12 | Torino | 28 | 24 | 7 | 7 | 10 | 30 | 32 | -2 |
| 13 | Atalanta | 28 | 24 | 7 | 7 | 10 | 23 | 27 | -4 |
| 14 | Udinese | 27 | 24 | 7 | 6 | 11 | 21 | 37 | -16 |
| 15 | Palermo | 26 | 24 | 7 | 5 | 12 | 26 | 39 | -13 |
| 16 | Genoa | 25 | 25 | 6 | 7 | 12 | 24 | 29 | -5 |
| 17 | Sampdoria | 24 | 24 | 6 | 6 | 12 | 36 | 43 | -7 |
| 18 | Frosinone | 22 | 25 | 6 | 4 | 15 | 26 | 51 | -25 |
| 19 | Carpi | 19 | 25 | 4 | 7 | 14 | 23 | 43 | -20 |
| 20 | Verona | 15 | 25 | 1 | 12 | 12 | 21 | 42 | -21 |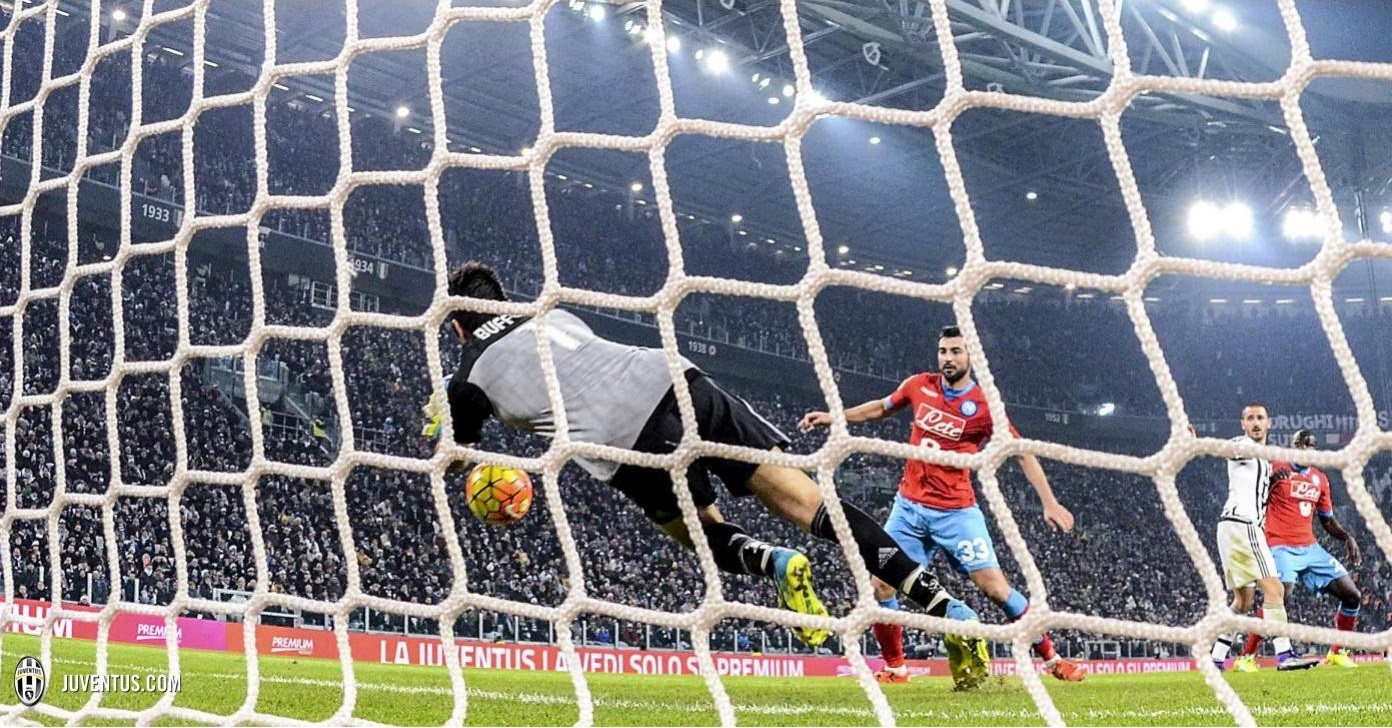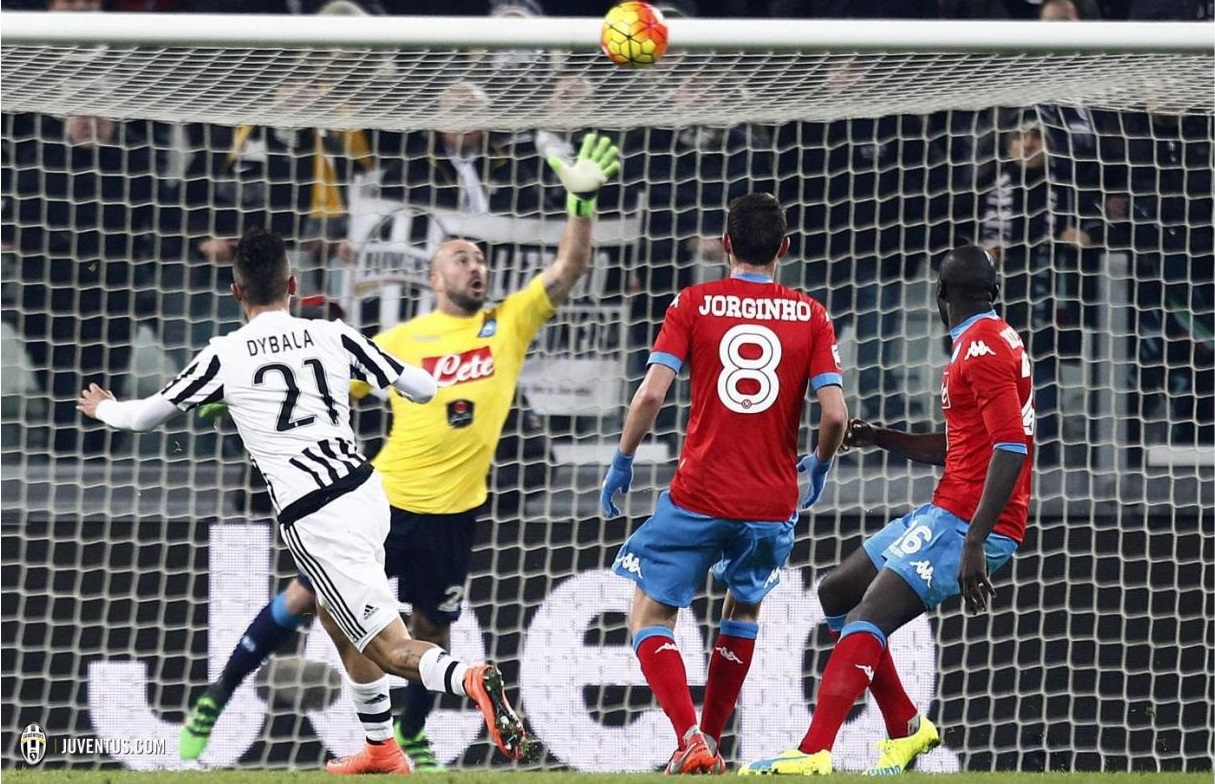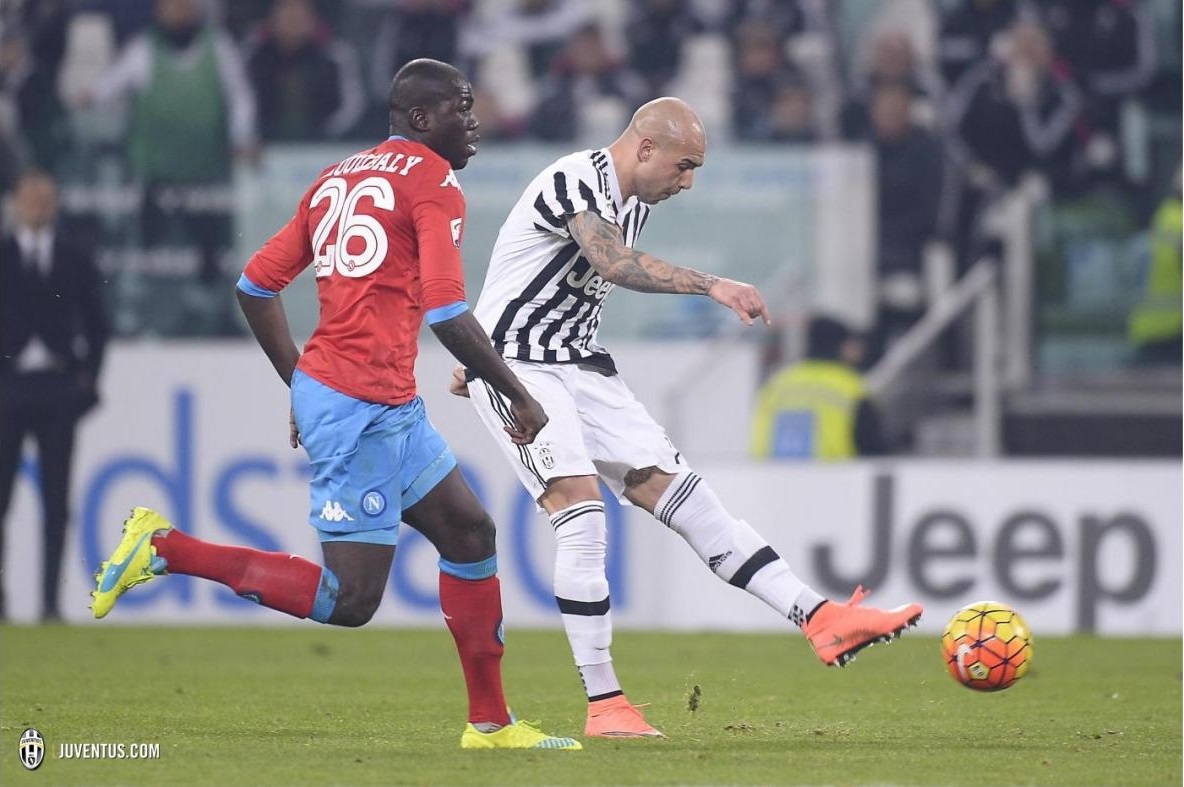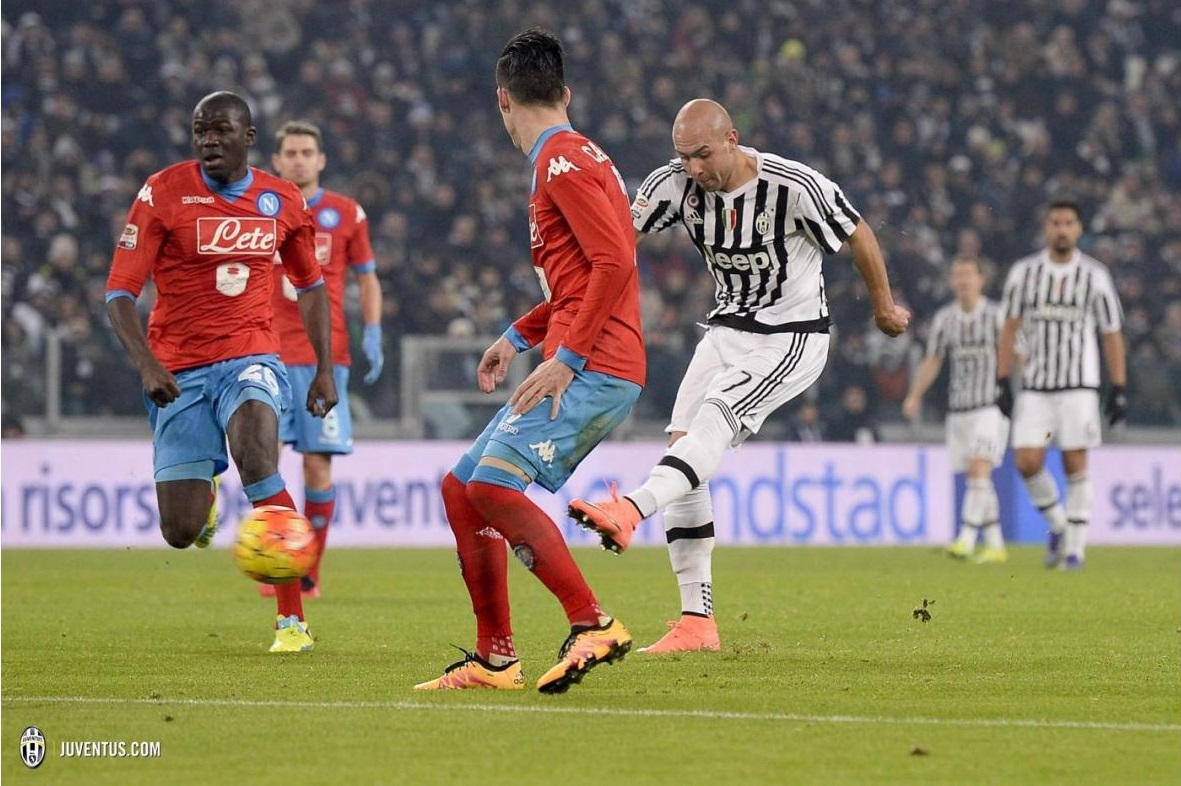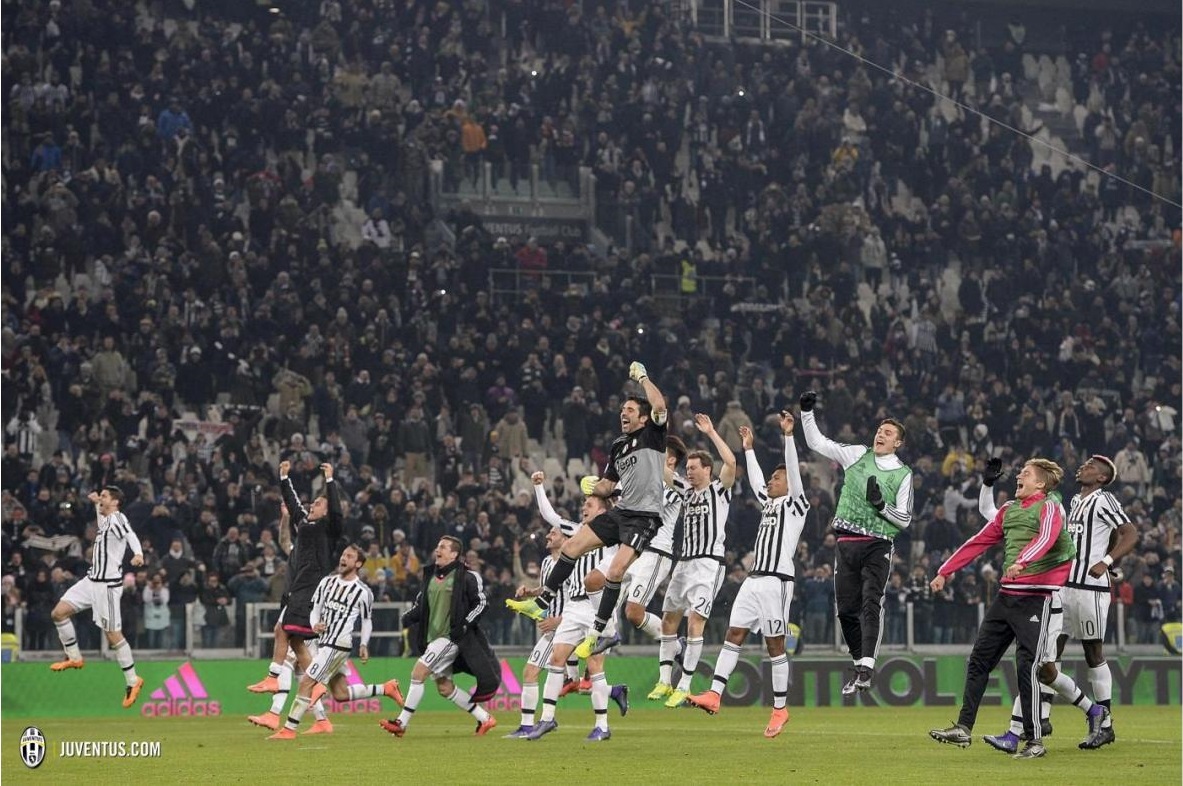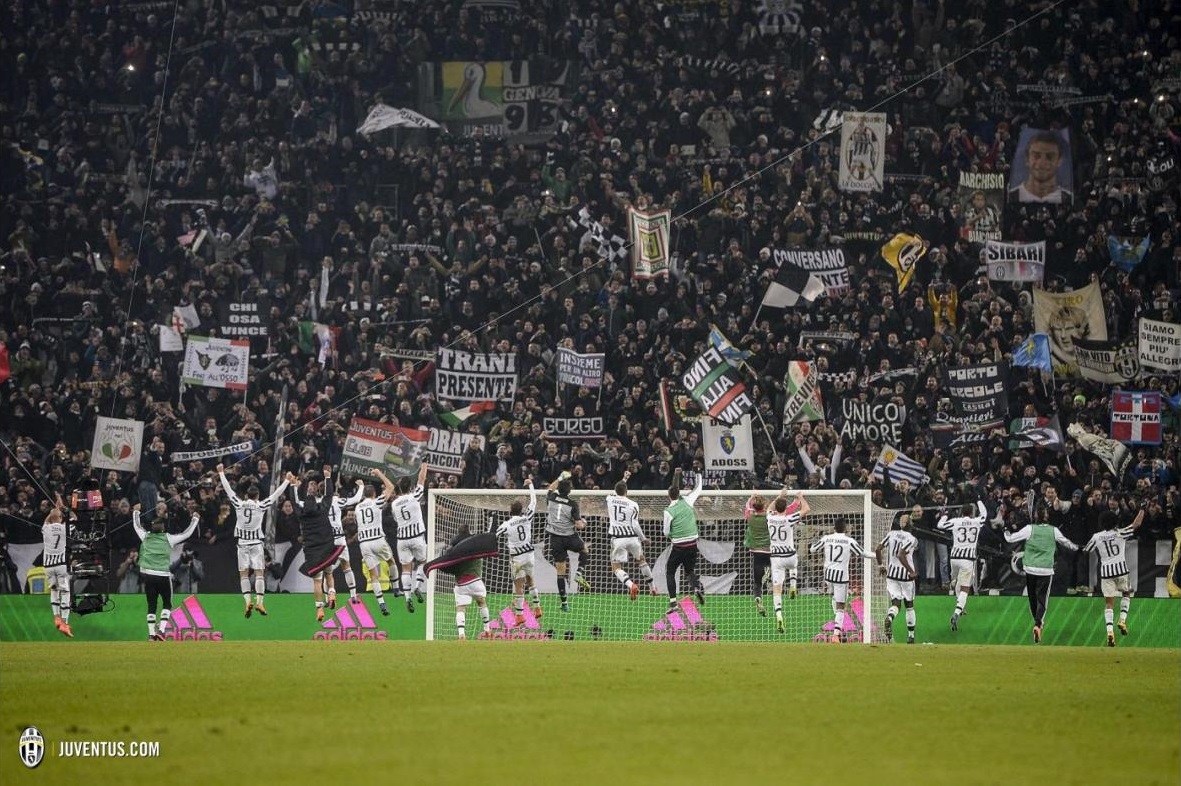 Juve won against City last evening in Champions League.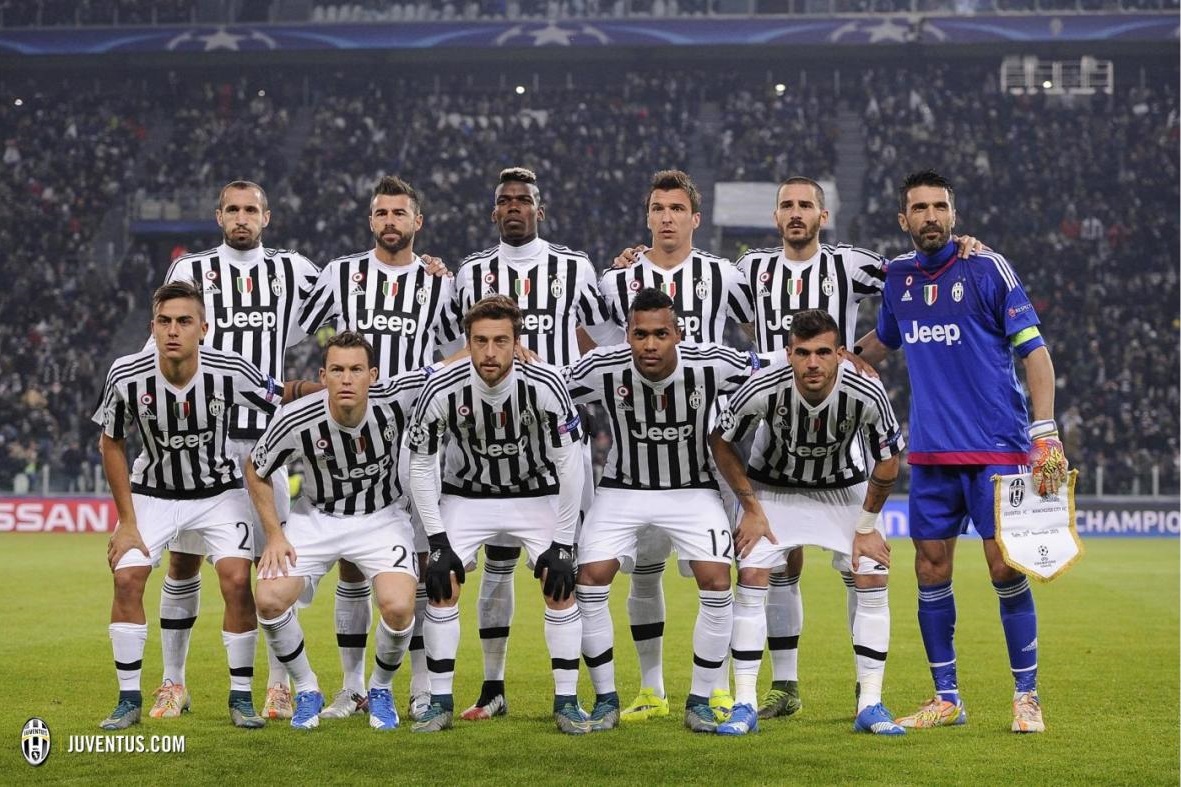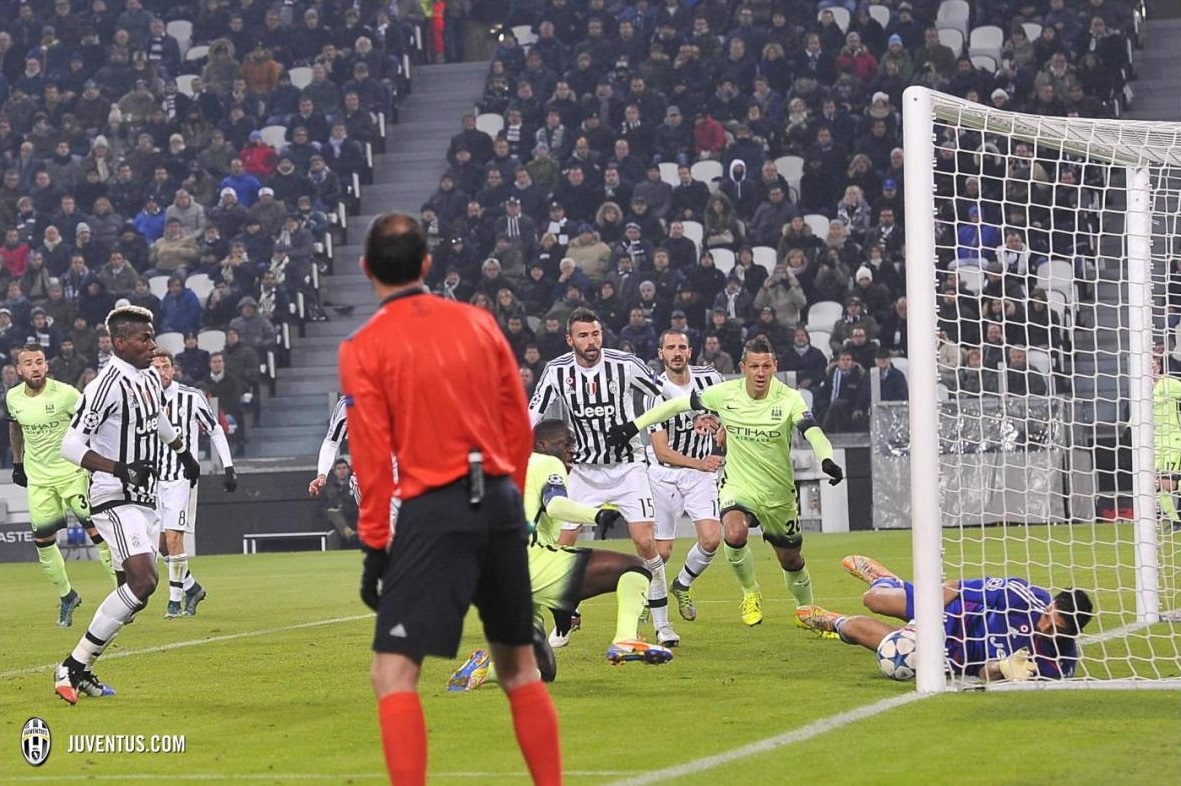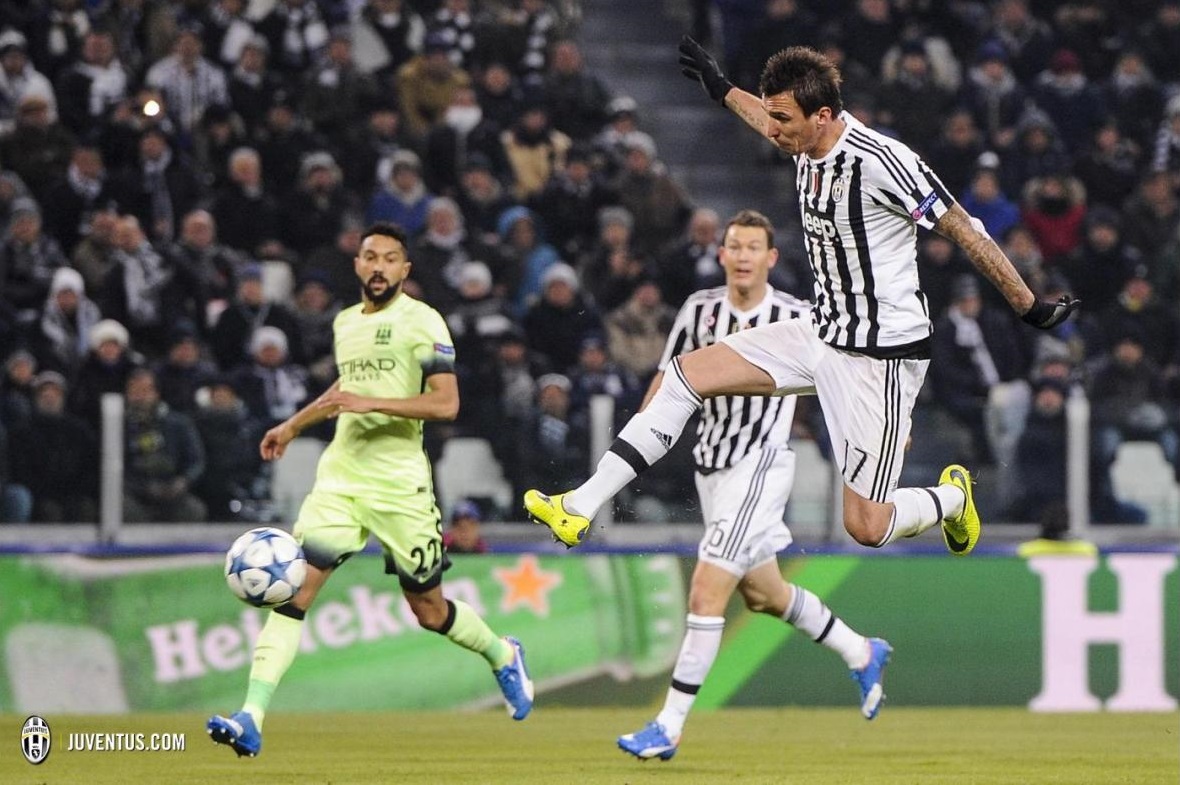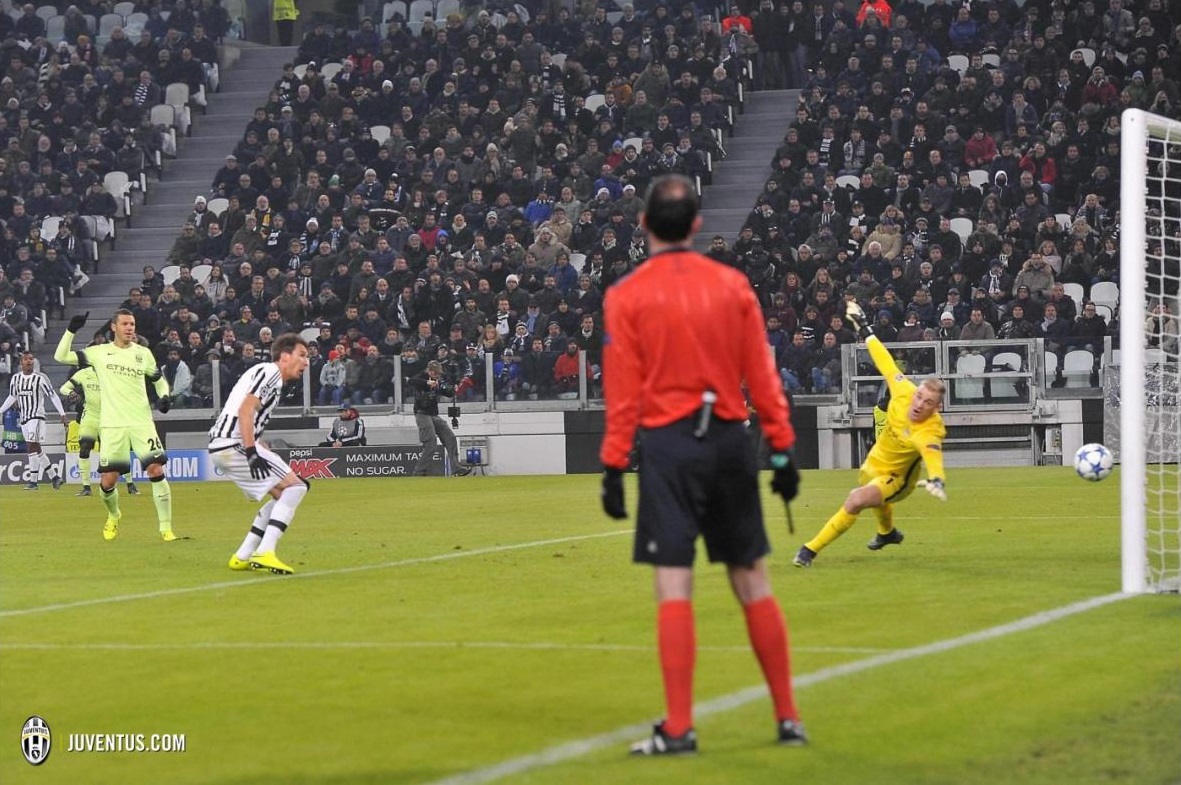 Μπράβο, Γιάννη! Σε είδα χθες το βράδι ζωντανά με τους
Cavs και σε χάρηκα. Παρ'όλο που είμαι με τους Pistons,
εύχομαι κάθε επιτυχία.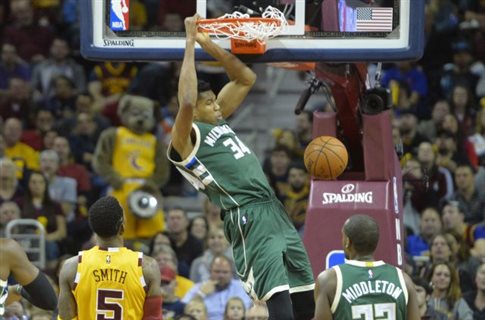 Lord Coe is right. But Lord Coe is wrong if he believes that,
in so far as money is involved in sport in such humongous
amounts, there is any chance at redemption at all. The reason
why FIFA, UEFA and IAAF stink is because human nature
compels people, when involved in actions with unreasonably
high financial stakes, to ignore or otherwise justify breaking
the rules and tramping fair play to gluttonously devour the
despicably oily and undeservedly sweet pie offered.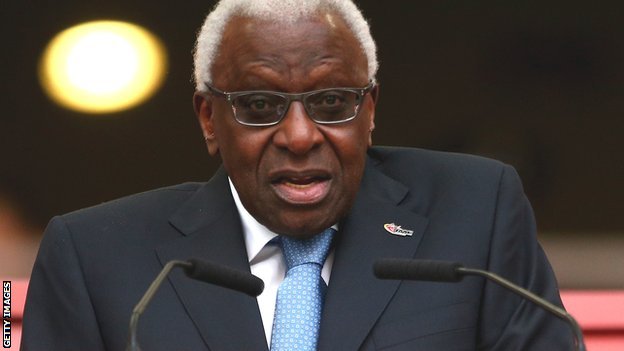 Pistons Season 2015 has opened at the Philips Arena in Atlanta.
With a brand new team and few returning players, it would be
rather unfair to expect miracles this season. But it would be
nice and rewarding for the Pistons' fans, that have waited
patiently through not very few turmoils, for the Team to make
it this year into the playoffs. We will ask for something more
in the coming seasons, but first stability and peace must prevail
so that the new Team may mold into a coherent and competitive
whole.


It is very embarrassing that there is even the slightest whining
or condemnation by the Greek Press and the Greek basketball
fans of our National Team for finishing fifth in the Eurobasket
2015, before the end of the tournament.
First, the Team's record was 7-1 and its only defeat was by the
likely European Champions and, probably, the best team in the
tournament.
Second, the fifth position among 24 teams does not seem a
trivial accomplishment or worthy of derision and complaints.
Third, judging objectively and not from a nationalist and
biased point of view, the Team ranked, in value, right around
the position in which it finished. Spain, France, Serbia, Italy
and, possibly, Lithuania, were, almost from the beginning,
teams that one knew would have very good chances of winning
the tournament.
It is high time we appreciate the effort of our Players when
it is clearly and wholeheartedly invested in good faith, and
stop judging their performance and their dedication based
entirely on the final outcome. After all, as countrymen of the
Olympians, should we not be the first to laud the effort, the
spirit and ambiance of a tough, but fair, competition above
and beyond the final ranking attained?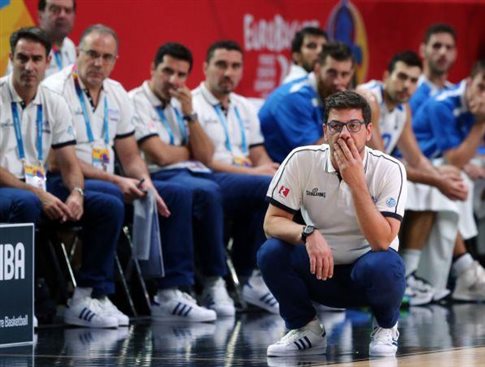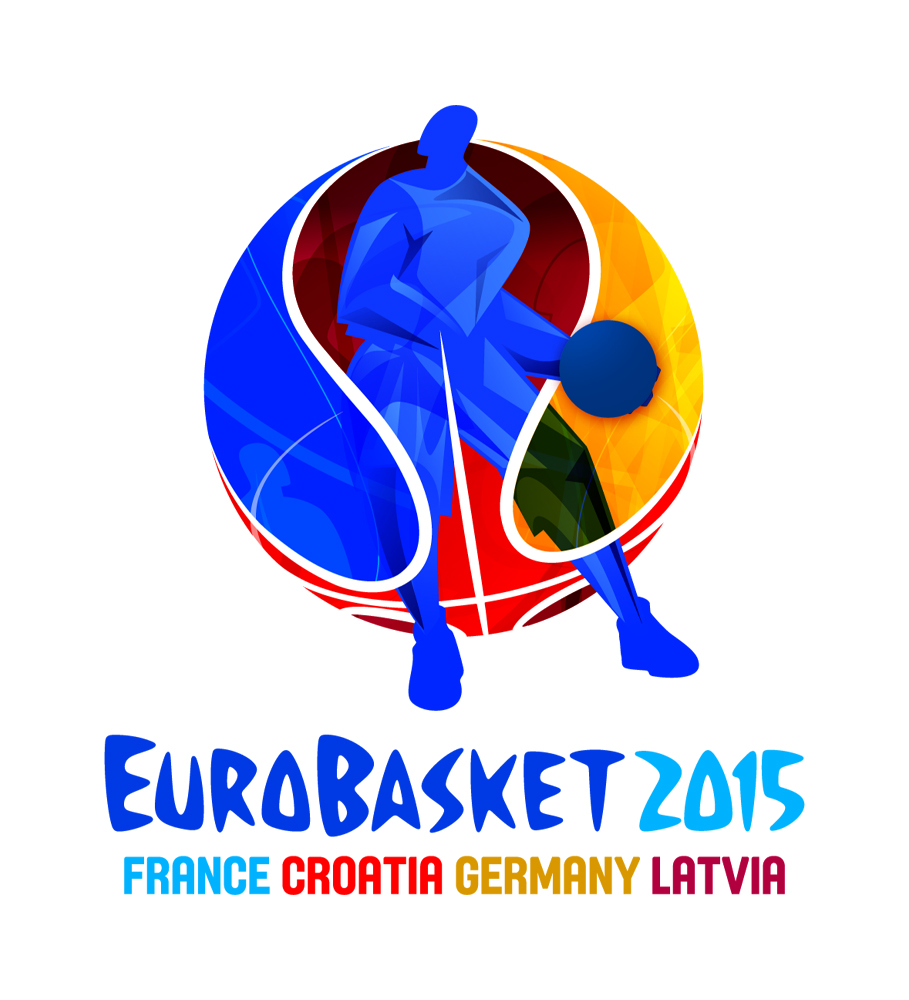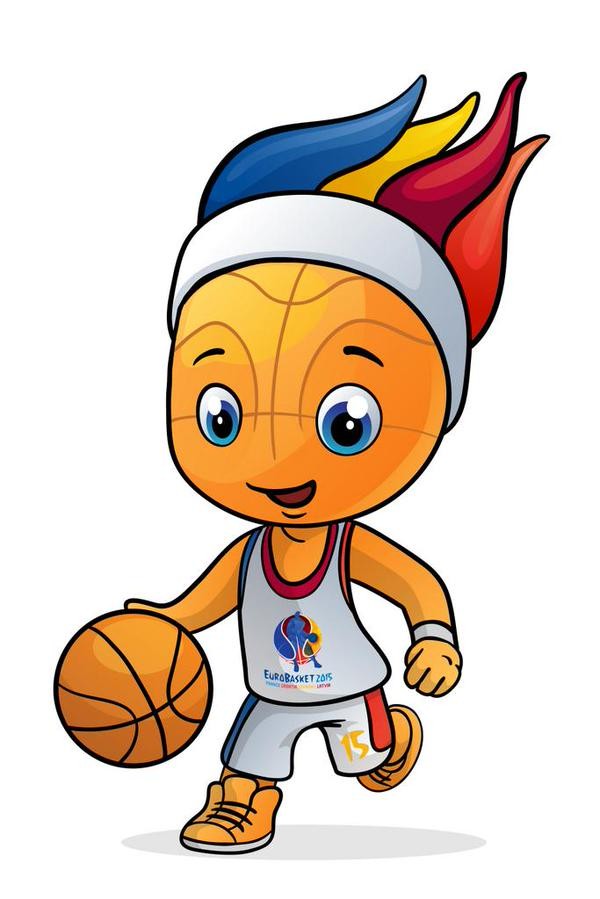 WE ALL STRONGLY SUPPORT A RADICAL FIFA REFORM!




Abramovich likes having an a** as a coach, but does not like
having to deal with an a**'s behavior. What a contradiction...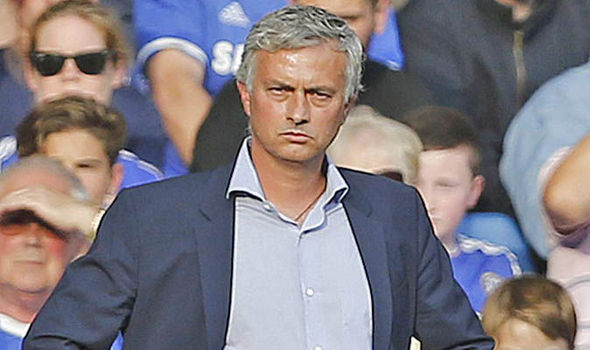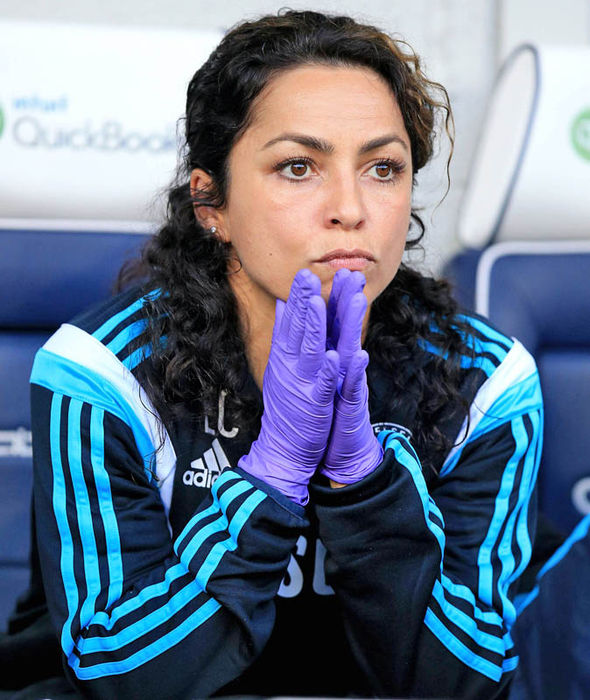 Άξιοι! Μπράβο παιδιά!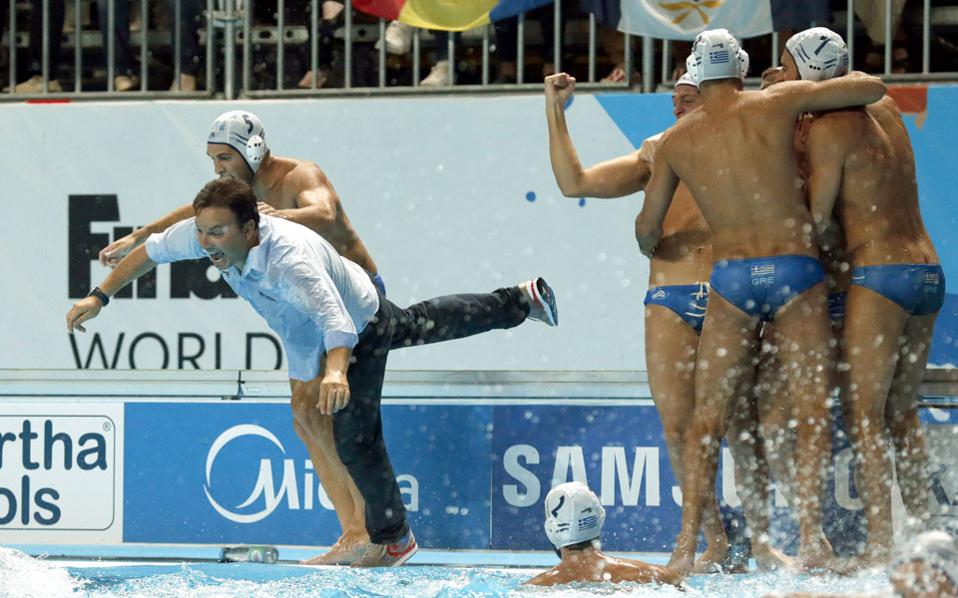 Regardless of the truth or falsity of these allegations,
we have lost faith into these Organizations that are
governed by few in secrecy pretending to serve the
many who are expecting Openness and Transparency,
but always remaining wanting and receiving the rough
end of the stick.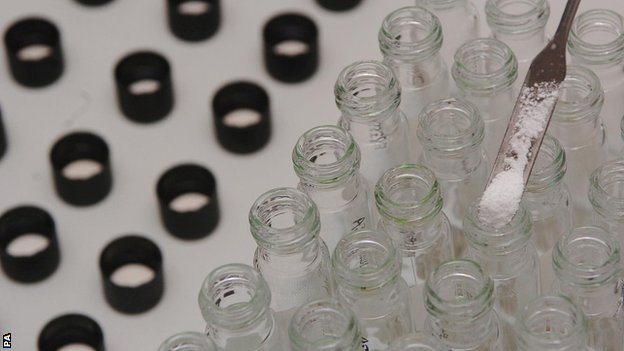 Άξιοι! Μπράβο, παιδιά!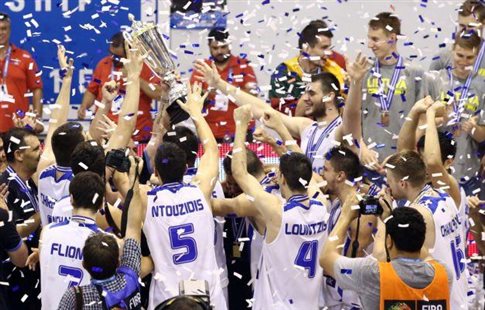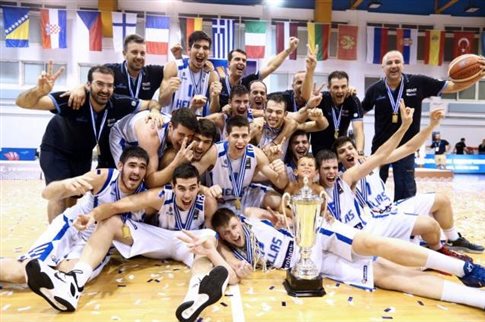 It would not be to the least surprising if it was soon revealed
that the Mexican matches at the 2015 Gold Cup have been
fixed by thuggish Mexican financial and other interests.
The referees at the games against Costa Rica and against
Panama either were completely incompetent and, therefore,
unfit for that level of competition and chosen only because
of other considerations, or were biased in some fashion,
most likely, through bribing, to taint the games heavily
towards a Mexican win. Since the matches were played
on U.S. soil and our legislation forbids game manipulation,
would the Justice Department have the appetite and
resources to run another investigation in parallel with
decontaminating Blatter's FIFA sewers?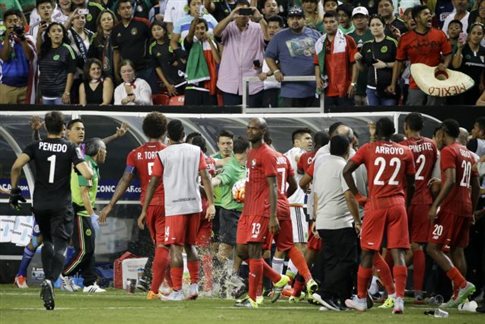 This is a ridiculous joke; FIFA investigating itself for corrupt
practices. If it had not been for the relentless pursuit by the
U.S. Department of Justice and their praiseworthy, significant
and highly efficient work, we would not have had anything
resembling the revelations and the uncovering of the bribing,
money-laundering and tax-evasion that Blatter and his cronies
and associates are undoubtedly ultimately responsible for.
Blatter, remove your sorry a** from the Chair and let some
one untainted and fresh to allow Justice, and not internal
reviews and other gimmicks, unconvincing to all, to cleanse
FIFA from the vomit that you have splattered all over...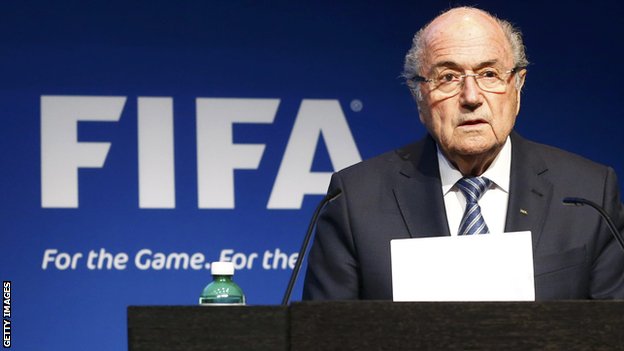 A shameful and disgraceful evening for football: Mexico had
at least five excellent chances and the clinical incompetence
of its strikers in finishing touches will remain in history. But
no worries! They were aided and abetted shamelessly by
a sharpshooter incompetent Guatemalan referee who shot
Costa Rica dead on the spot canceling their noble resistance
for an entire 120 mins of regulation and overtime. Shame
on CONCACAF, shame on Mexico and shame on the
Guatemalan. Shame on all those that take their responsibilities
lightly and by their lack of seriousness and focus are ridiculing
and debasing the World's most beautiful sport.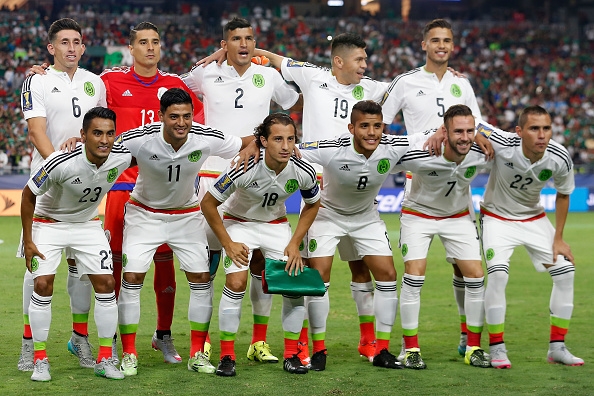 Congratulations to the Players of Haiti for a passionate game
last night at the Gillette Stadium. The U.S. men's team, on the
other hand, despite winning, showed, in the first half, signs of
disorganization and lack of psychological strength and
discipline. Another negative sign is an apparent reluctance
on the part of Jũrgen to take responsibility for the poor
performance and his signalling that he was willing to place
blame on particular individuals rather than reconsider his
entire playing philosophy and his deficient strategy.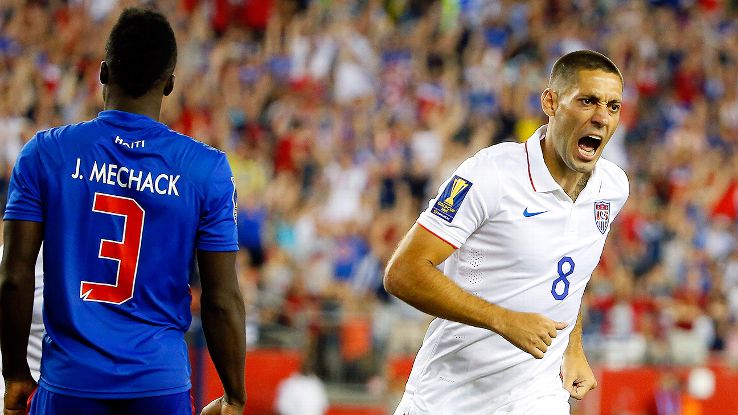 High Honors to Jill Ellis for an unparallelled tactical preparation,
outstanding orchestration and a near-perfect implementation of
the game plan. Hard to single out any particular players when
a harmonious WHOLE makes such an outstanding concerted
effort. But the central defensive trio of Becky, Hope and Julie
was key in the entire knock-out phase; when your back line is
vulnerable, no matter how powerful your front-line, you are
bound to subject your team to perilous vulnerabilities. So kudos
to the trio for an almost clinical work. Finally, what a spotless
footballing instinct and an astounding technical mastery in
execution by Carli ``Pele and Paolo Rossi" Lloyd, that gem of
the 2015 U.S.A. Team and of the 2015 Canadian World Cup.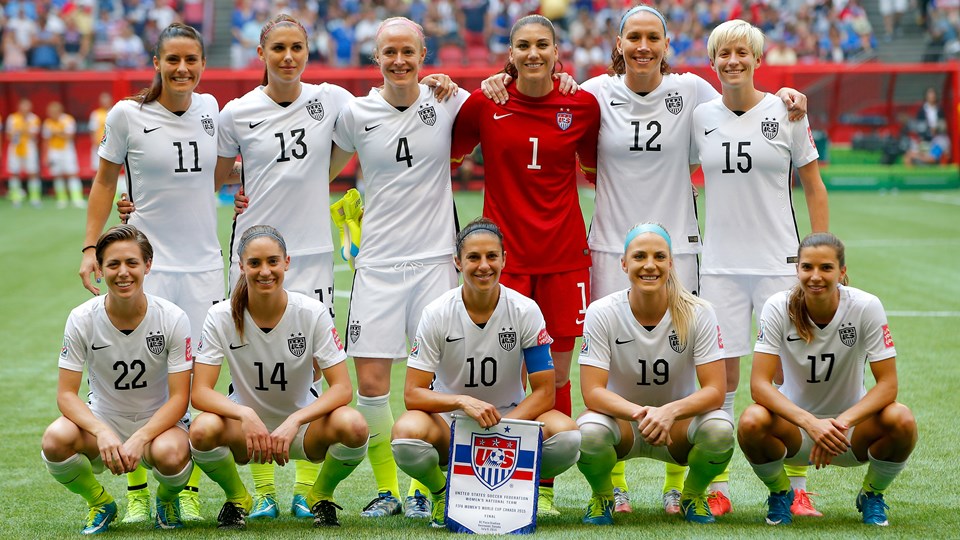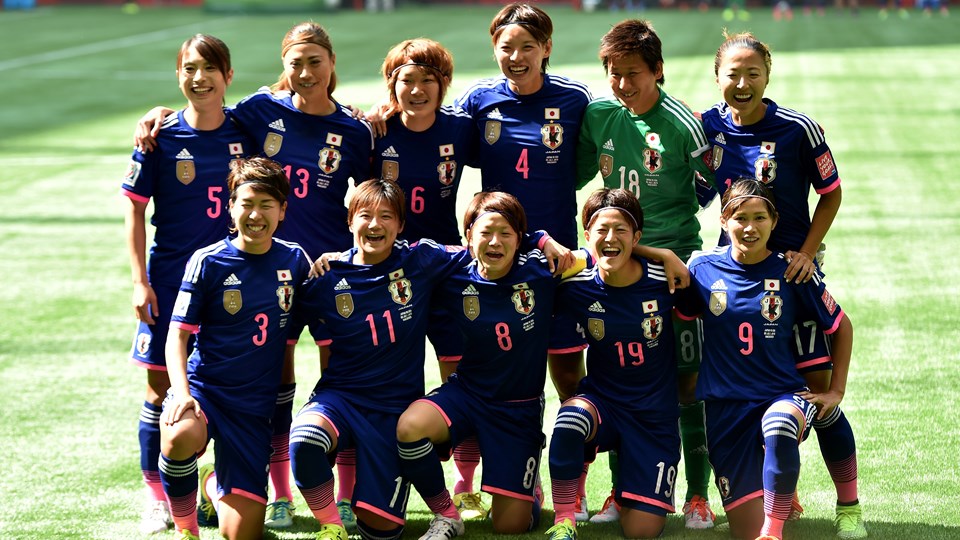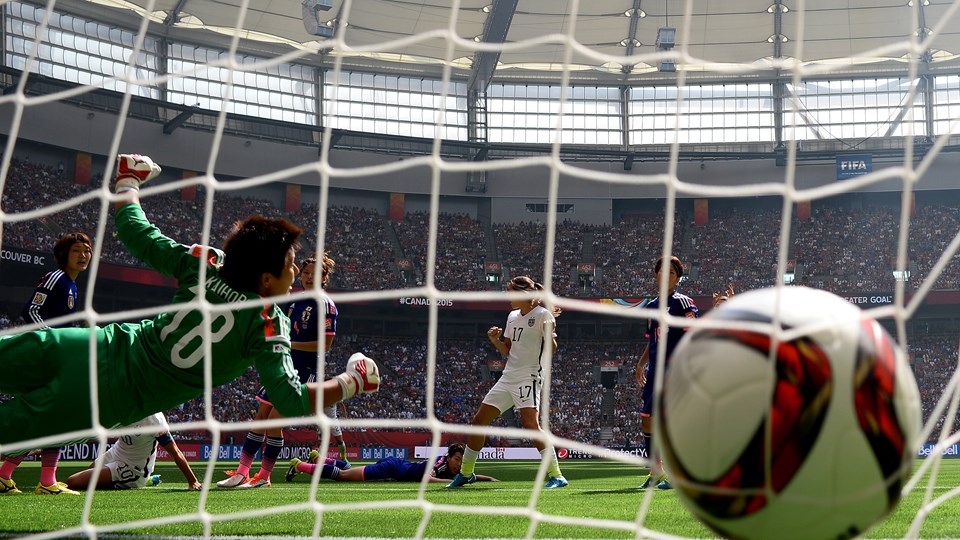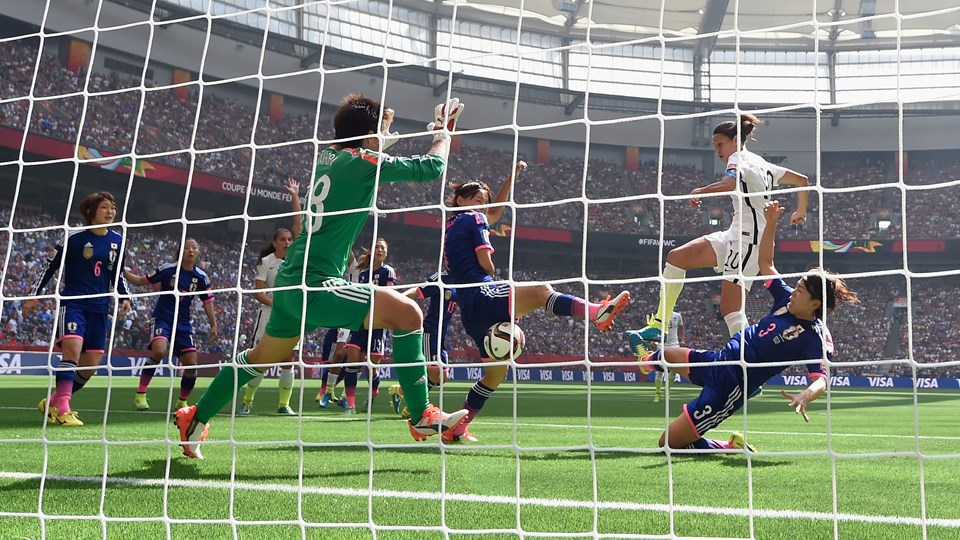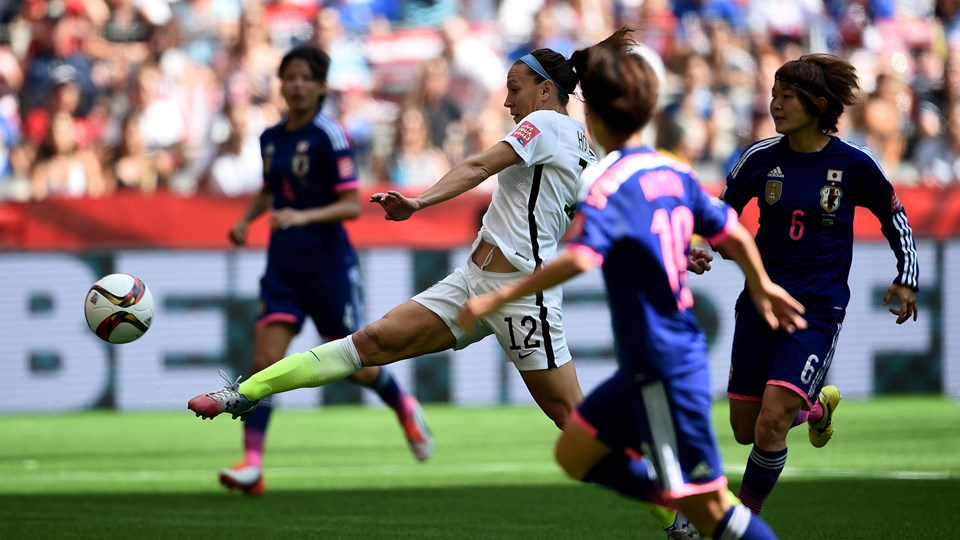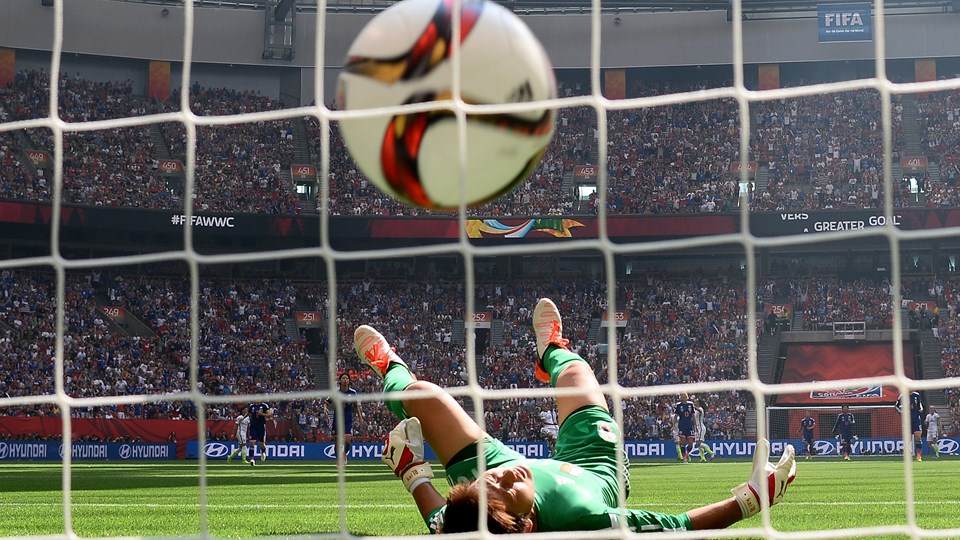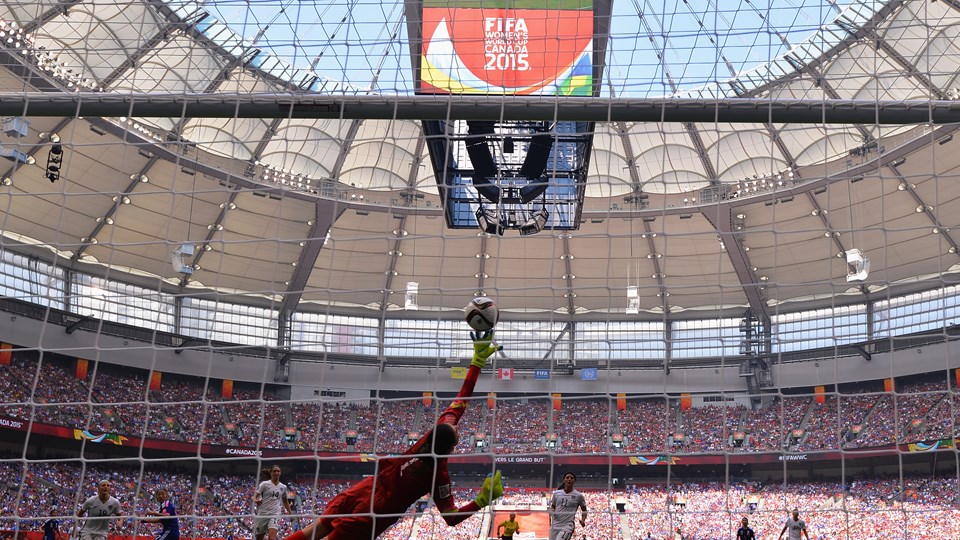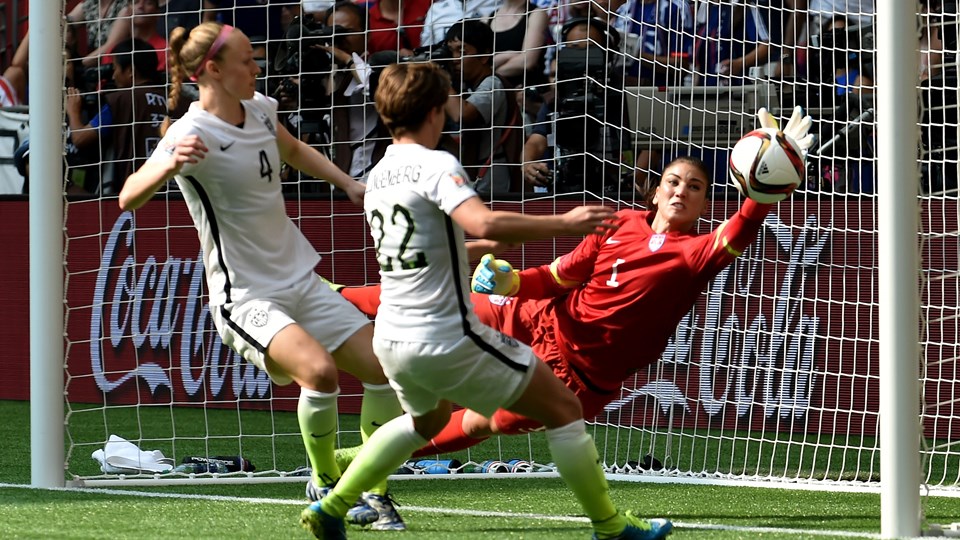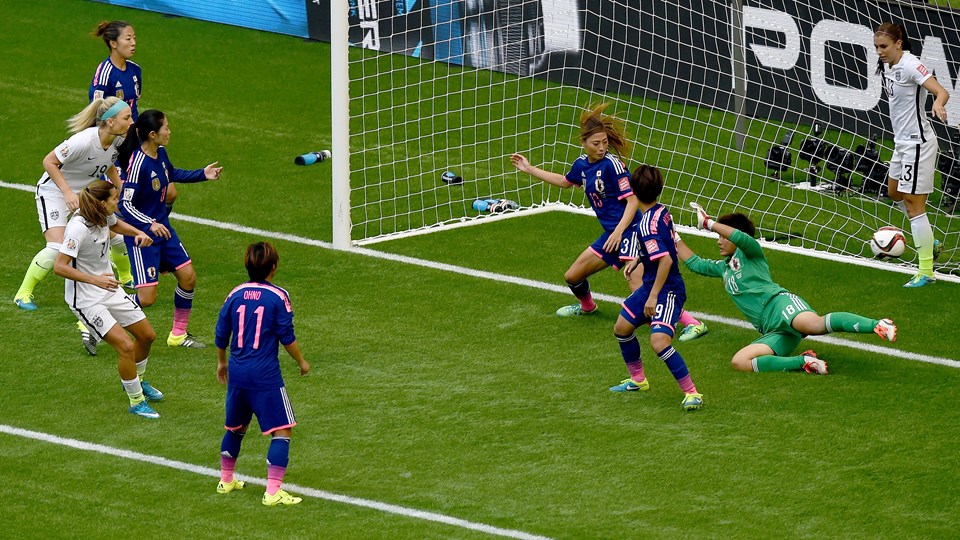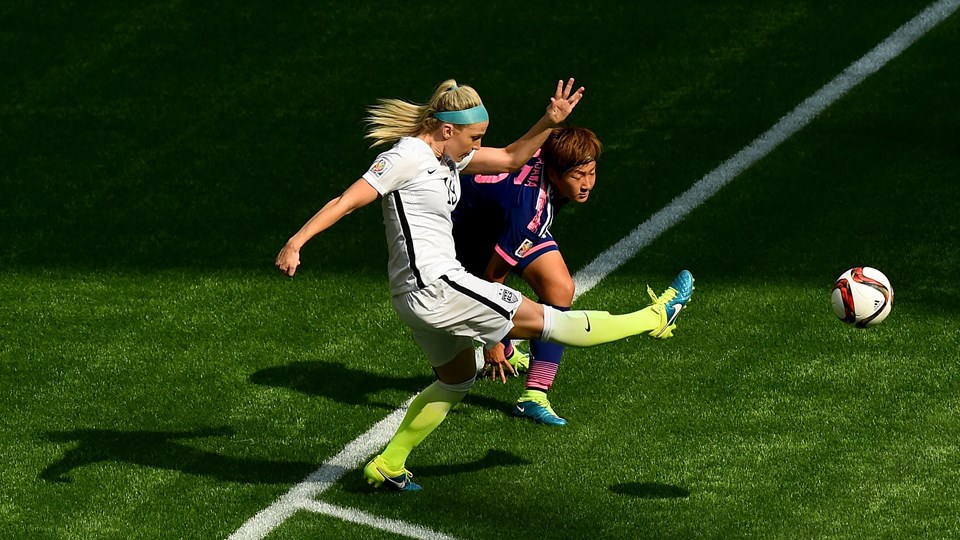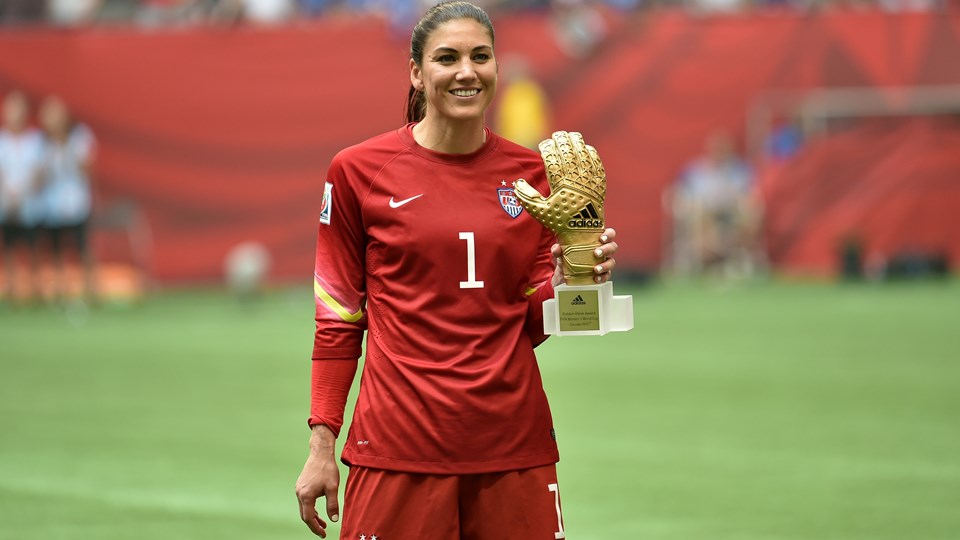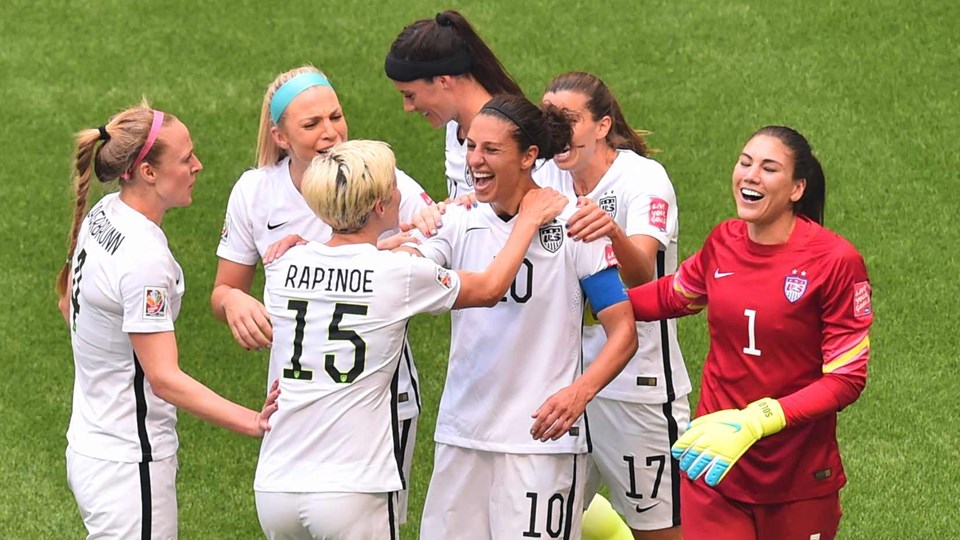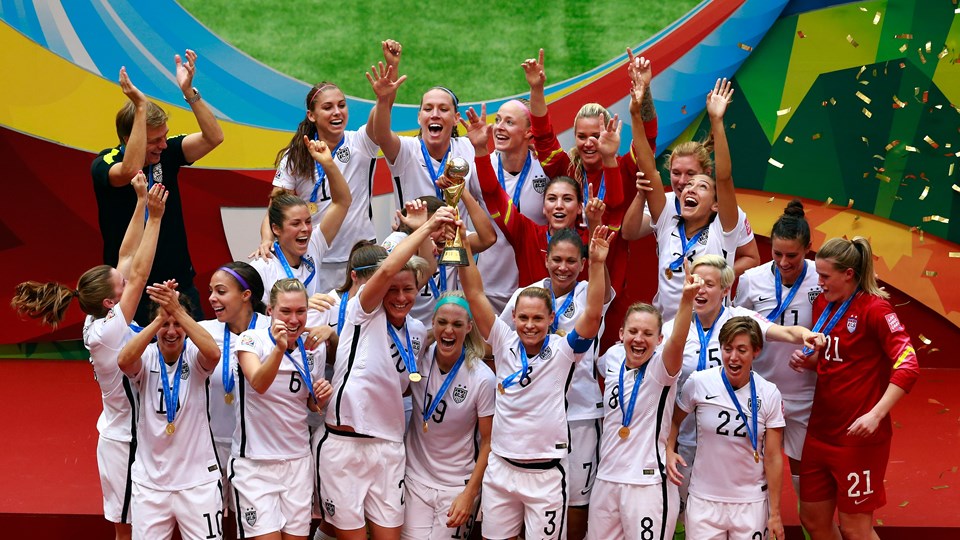 I feel sorry for Laura Bassett, but it felt like divine punishment
for the English ``heroes" that equalized employing unfair play
by a dramatic dive when, at that point in the match, the score
should have been 1 up for the Japanese girls, had it not been
for the incompetence of the referee and the lineswoman in
charge of the Japanese area. The BBC, understandably, states
that much, but not in the form of an injuriously open admission...



In these days most attention and praise is paid to flashy goalies
or to dexterous and impressive strikers and, most often, highly
effective and talented players in defensive positions, that may,
nevertheless, make decisive contributions to their team's success,
tend to be underestimated or ignored. In yesterday's performance
against China, the United States may not have had a Saint on her
side, but it had a player that combined the characteristics of an
excellent stopper and a penetrating center-half in Julie Johnston.
Always in her position at the back, letting nothing pass, and,
when needed, going upfield, moderating the game and delivering
through balls, her game reminded me, with a prophetic scent,
I hope, of the men's Greatest, Claudio Gentile and Marco
Tardelli, during their best days.
LET's GO for the THIRD, GIRLS!!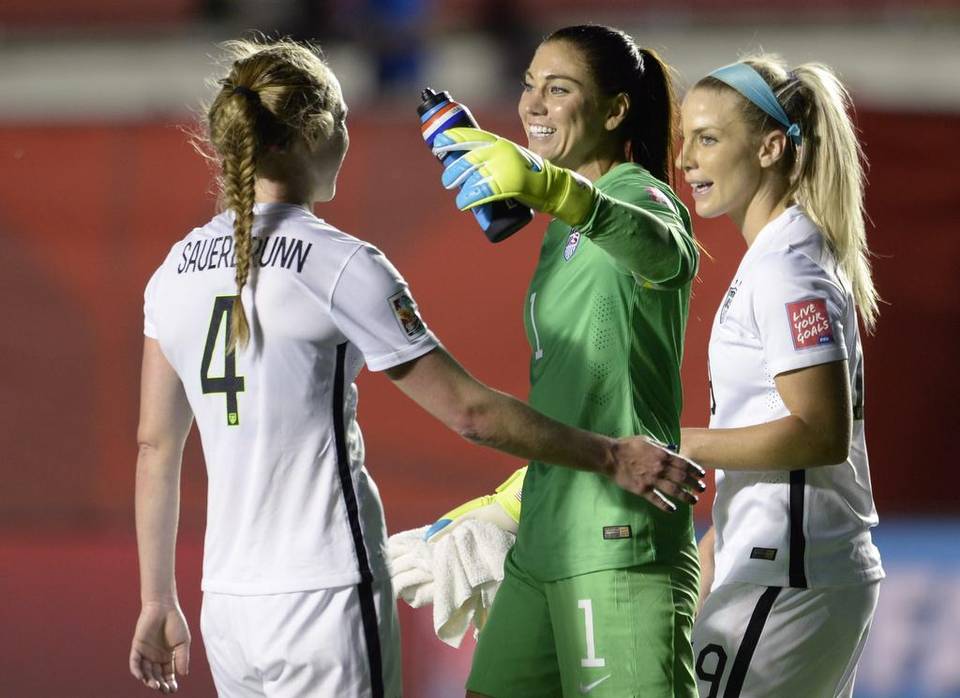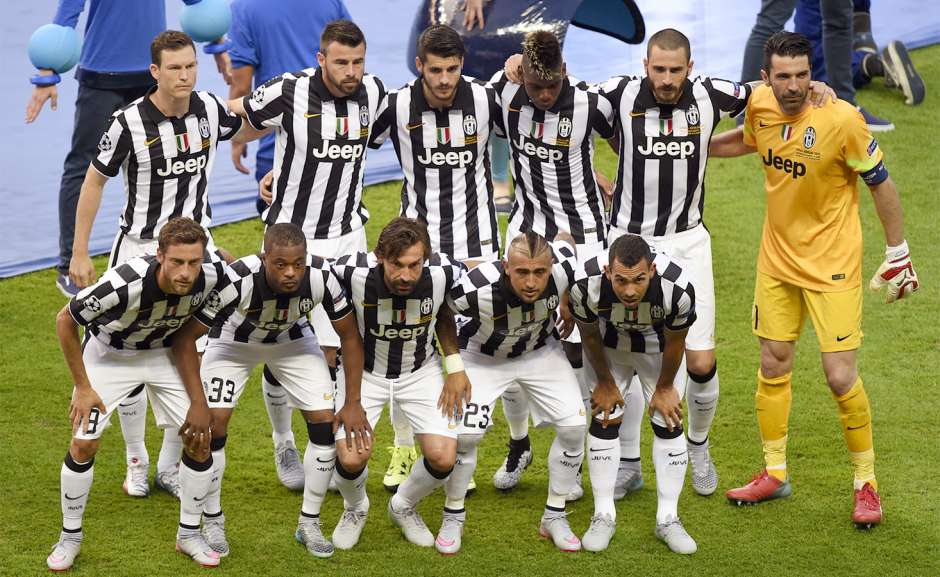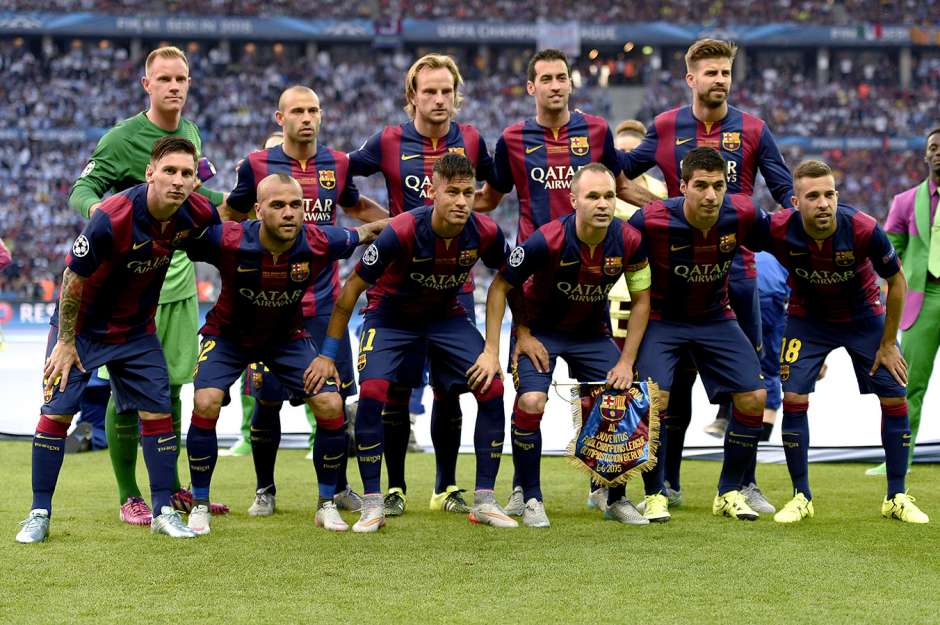 A game back from the old:
At the Olympiastadion in Berlin, La Vecchia Signora,
lifted, rejuvenated and full of skill and talent, is facing
the Catalan Giants to earn a third top European spot: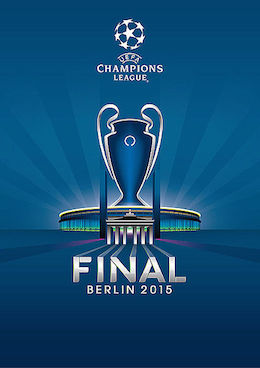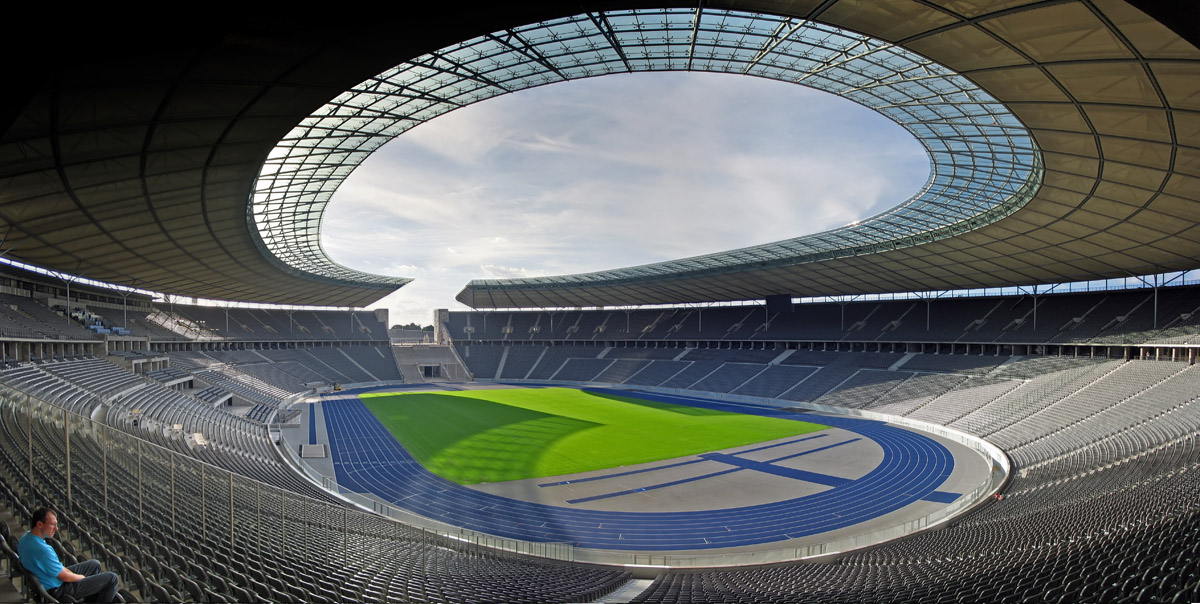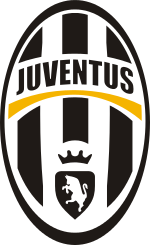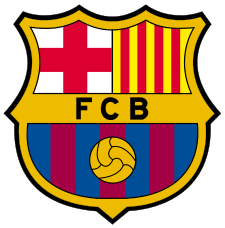 Congratulations, Girls!!
Μπορεί το κέντρο να μη λεγόταν ``Νεράϊδες" αλλά τη βραδιά
του Ολυμπιακού Πάρτυ είχε όντως γεμίσει με Νεράϊδες...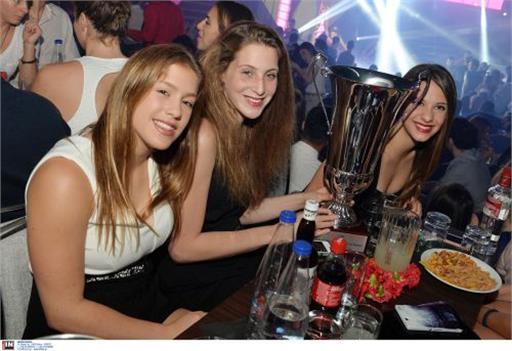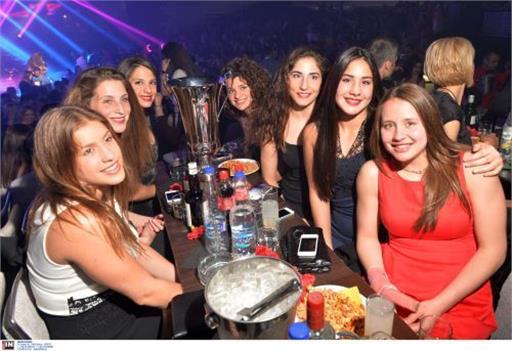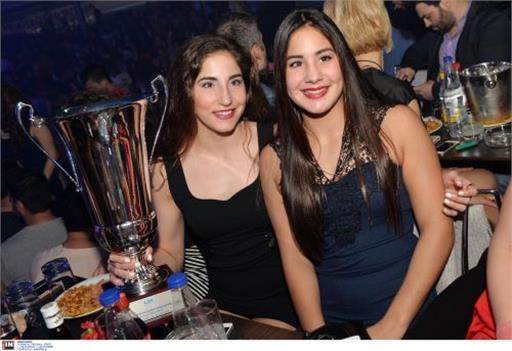 Before Monaco-Juventus: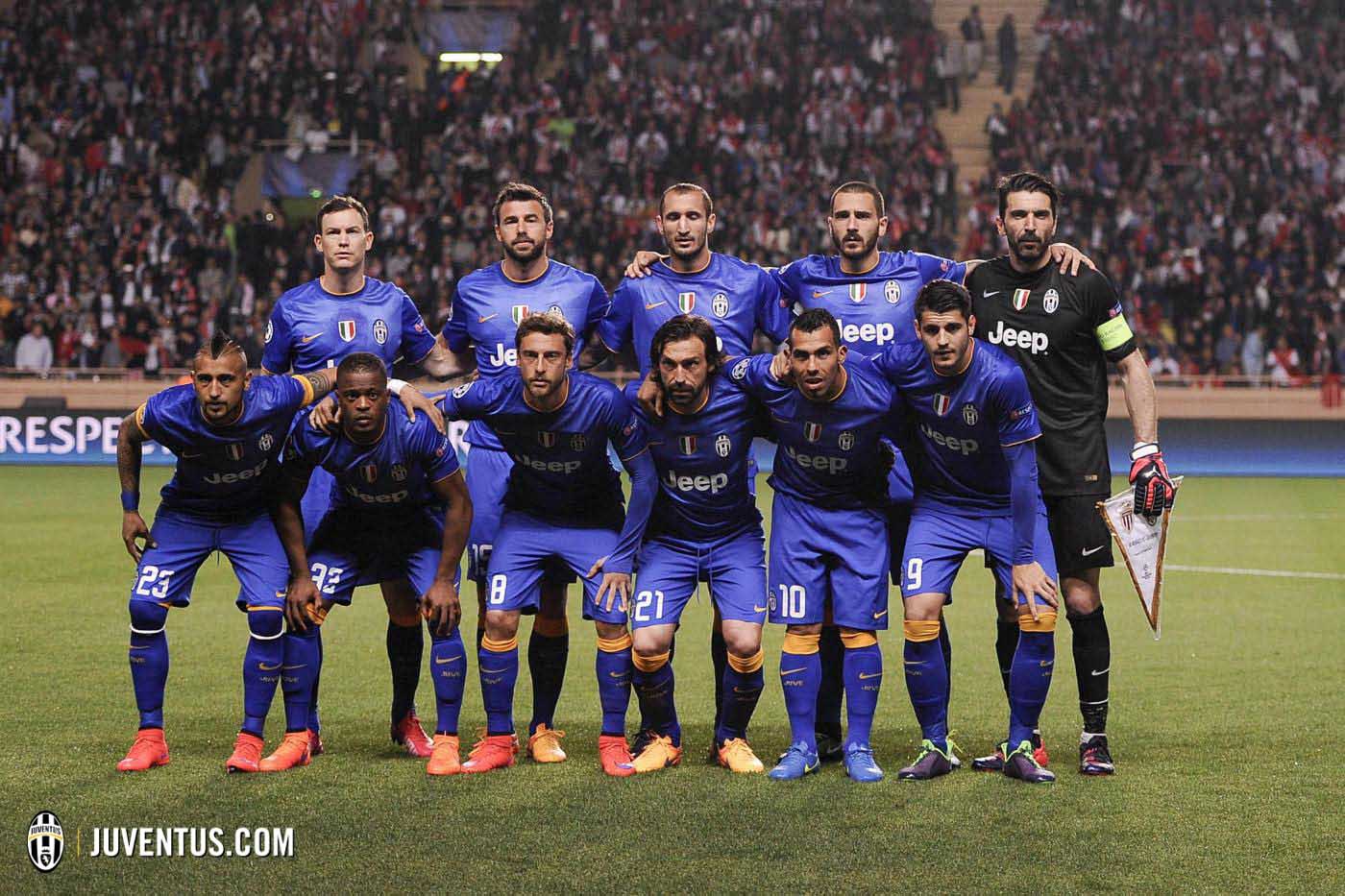 The Italian Justice System needs a complete overhaul. There
either had been substantial and unshakable grounds supporting
the accusations for game fixing against Juventus or not. A
positive answer would make the recent exoneration of the
culprits unjustifiable and shameful both in the eyes of proper
delivery of Justice and in the eyes of Transparency and Fairness
of the Game itself. A negative answer, on the other hand, would
make one suspicious about the real motives behind such a severe
sentence without substantial backing evidence of wrongdoing.
In such a case, the motives behind that decision should be
investigated and the people that had been pushing for that
decision and had been in control of the witch hunt should be
held accountable and brought to Justice. In the case of Juve
and the seriousness of both the allegations and the punishment
imposed, there can be no middle ground. Any third way goes
to show the lack of credit-worthiness and the lack of any
objective criteria in the delivery of Italian (in)Justice...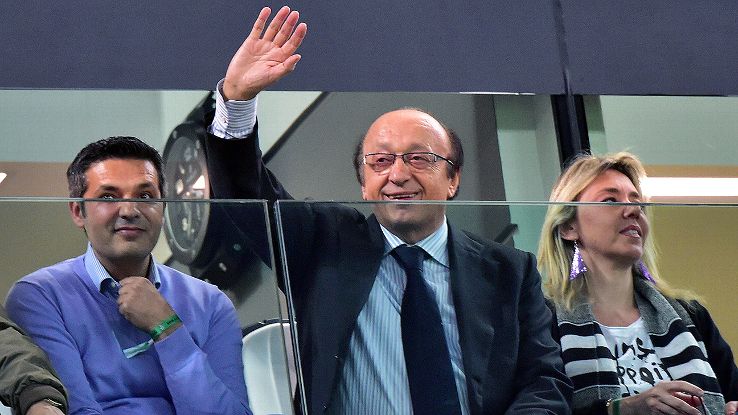 Tom is and should be patient. He should have been patient
last season with Coach Cheeks and, in my opinion, the team
would have already been in better shape. But, it is always
better late than never. A team, with some significant changes
needs time to be built up. The problem is that many execs
are not patient enough to allow that time and, instead,
destroy peace and harmony half-way to the top.
In more detail: Last year, we had Greg and Andre and Kyle
and Josh more effective and more coordinated. This year a
lot more weight has been put on Brandon and Kentavious
and, also, as was natural, to the new kids, especially D.J.
and Caron. This has had the positive effect of improving
a little the periphery defense capabilities, but, on the other,
much of the warmth and enthusiasm exhumed by the tall
duo and by Kyle and Josh last year has been toned down
and a certain pessimism has settled in composure.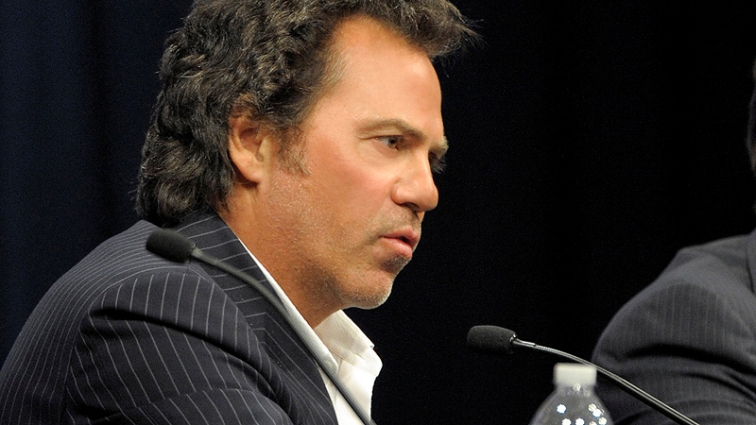 Even though I love basketball as a sport, I am going to make a
binding personal pledge: If the NBA Commissioner's moves
to legalize large scale betting and non-transparent involvement
of big financial interests, lying outside the sport, into the sport
materialize, irrespective of how strict and how restrictive the
rules and regulations and the oversight might appear to be, I
will stop following the NBA and watching its games, and will be
calling on other fans to do the same. History and the sporting
record shows that, when huge financial and other outside
transactions start influencing a sport, the cleanliness, the openness
and the sportsmanship are adversely affected with mathematical
accuracy. Moreover, apart from financial gains and other personal
benefits for the gamblers, the NBA owners and the bureaucratic
elites and other leaches surrounding the game, there will be
no other positive outcomes.
TOM, if asked for input, VEHEMENTLY OPPOSE legalizing
back room interests at the expense of transparency and the quality
of the Game and send a clear message to Silver that clouding the
Game with shady practices for personal profit and claims of
increased revenues through unworthy and questionable practices
are UNACCEPTABLE.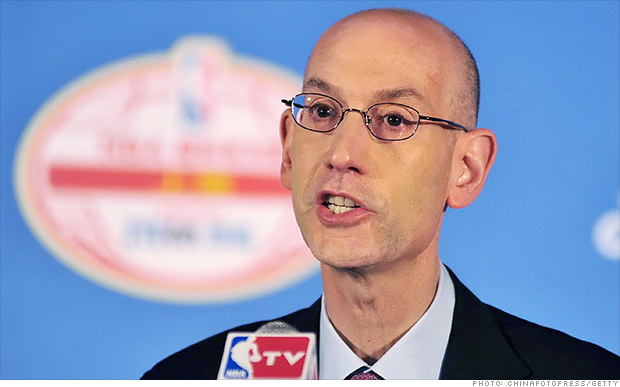 A huge embrace to Rochelle Riley! TOM, BRING THE PISTONS
BACK TO DETROIT where they belong!! Either the Riverside of
our Greatest City or the area around the other sports venues would
be an excellent choice and it is better to plan now that the property
values are still relatively affordable, before the revitalization and
resurrection of our Greatest City makes the project's cost rather
prohibitive.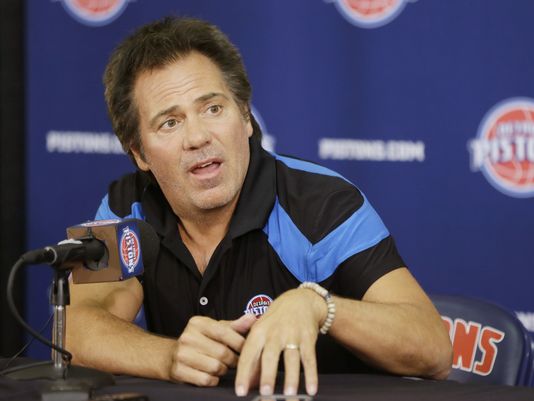 It is a different thing to disagree with the adoption of a specific
rule or regulation and a different thing to proclaim the absurd
statement that there is no racism in football. Football is a
reflection of society and, in many countries, the worst aspects
of society are accentuated in football, and, as a consequence,
racism and sexism and discrimination are widespread in football.
Perhaps, it would be unreasonable from a high-up, that only
participates as ``The One", to be asked to discern such ``lower"
characteristics and features of the game as it exists today...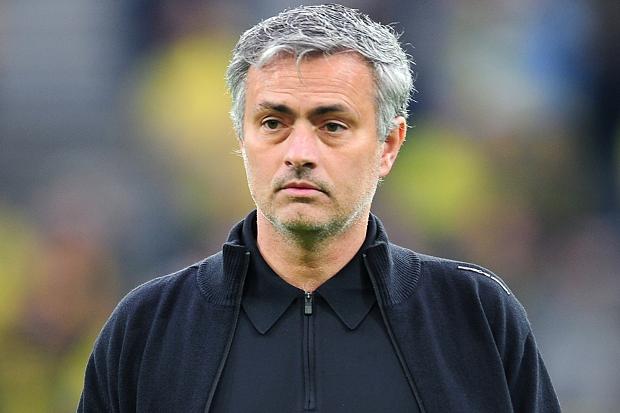 The truth is that nobody is more culpable for the continuous
discussions about the future of Iker Casillas than Iker himself.
For some reason, this excellent keeper failed to realize that time
had come and has long overstayed his prime, as was obvious
in his, not only disappointing, but rather tragic performances
in Brasil. He is not the only wold-class keeper that failed to
realize his limitations, nor is he a unique example among
professionals, sportsmen or otherwise. But, to avoid pointless
discussions and, given the fact that he is financially secure and
robust, he should retire before his playing condition becomes
a ridicule and he should clarify his plans on whether he intends
to stay involved in the game in some other capacity or to change
a life course altogether.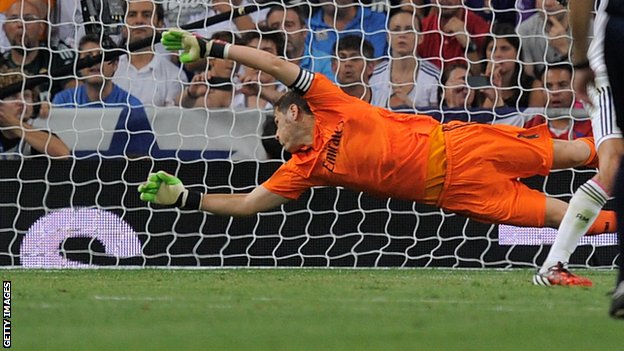 In FIFA officials are competing to get elected to the top spot
not to improve the ethical standards and the quality of the
game, but, rather, to jostle and fight, like teenagers, for the
most expensive gifts, the most profitable grafts and the most
luxurious watches. When are the National Associations going
to realize, at last, that they have to sever any and all ties with
this needless, despicable oligarchy and to start getting together
and organizing international events on their own, by targeted
cooperation and special-purpose and time-constrained
appointments?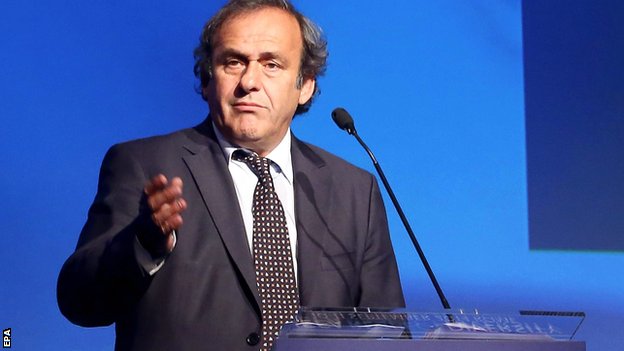 The Premier League has to realize that its financial power to
negotiate ultra-lucrative TV and other deals derives from the
fans that, at any moment, if they get pissed off enough, have
the power to bankrupt the League by boycotting its games.
Therefore, I would highly recommend that they stop
antagonizing the fans by adding their voices to the already
unacceptably high restrictions and attempts to control the
use of the internet by governments and other corporate
interests. Your product is worthless without the consumers.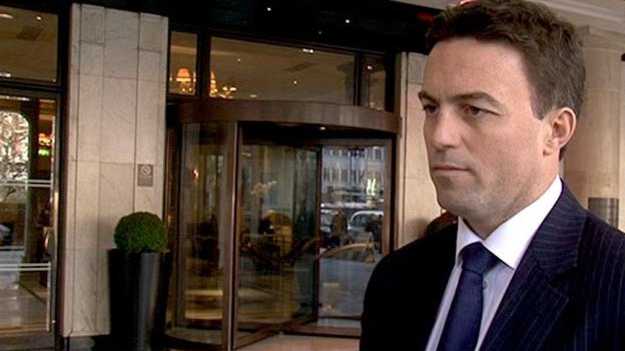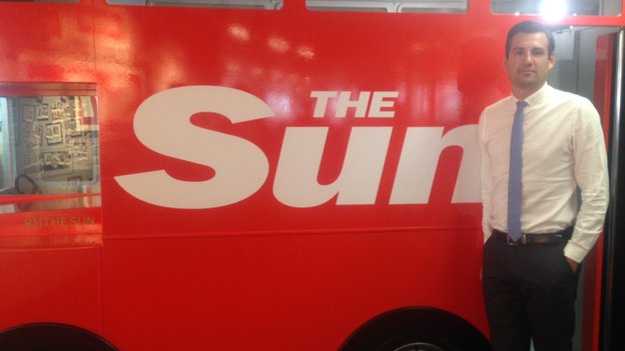 It turns out, instead of Marco Tardelli, another ex
Juventino, Claudio Ranieri, was hired at the helm
of the Greek National Side. Good Luck!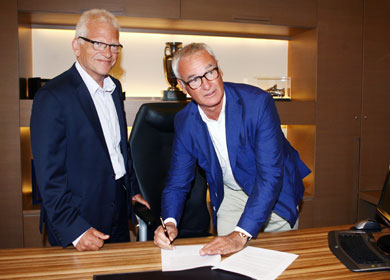 I really wish Juve had gone with Kappa, Lotto,
Fila Italia or Diadora rather than being pliable
and amenable to being bought and sold by
Adidas, Nike or Puma... In sports vesting, like
in all else, pluralism is healthy and desirable,
oligopolies a sign of domination and corruption.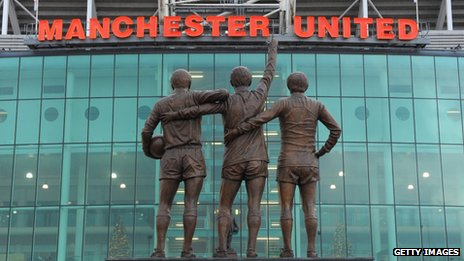 A World Champion should be a World Champion on
and off the pitch. It does no honor to the Mannschaft
to have in its ranks a player who, while in celebratory
mood, showed utter disrespect to a member of the press.
Imagine if he had been on the losing side...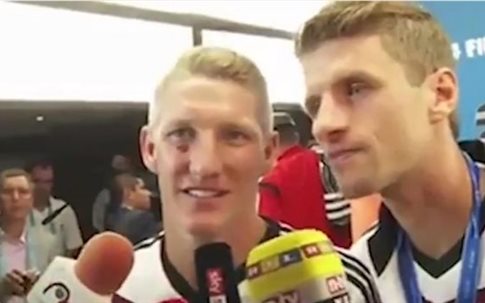 In our United States, we enjoyed coverage of the
2014 World Cup from the Stadia in Brasil in large
part due to the casting of ESPN and its various
platforms. The Greatest Sports Channel in the
country should carry the Greatest Championship
on the planet; ESPN, get back the exclusive U.S.
rights for Serie A! Moreover, in the effort to make
the sport as popular in our U.S. as it is elsewhere,
the Greatest Sports Channel in the country ought
to do the best it can: Show the best Serie A game
of each weekend in prime time, at least on ESPN2!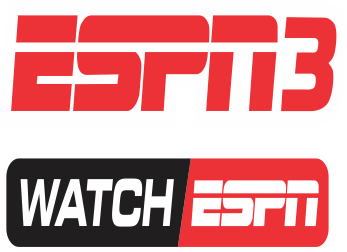 Vamos a Brasil!!!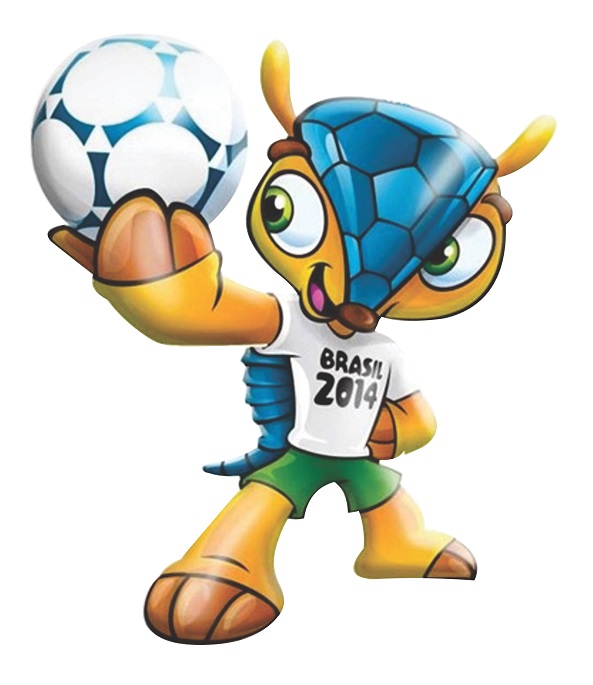 Unfortunately, the Great Di Stéfano is with us no more...
in.gr has reported that the Great Alfredo Di Stéfano
has been taken to hospital in Madrid and is being
in intensive care in critical condition.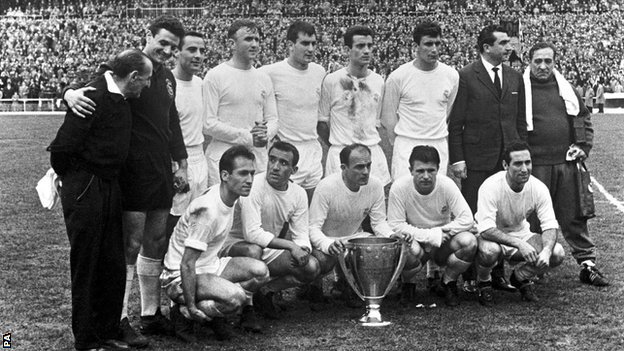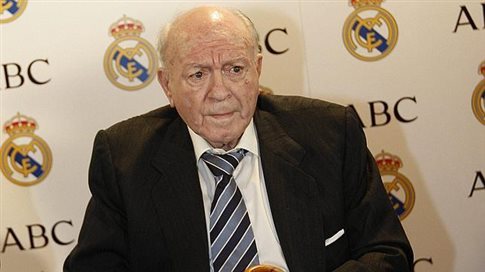 Η μαλ**ία στο Ελληνικό ποδόσφαιρο δίνει και παίρνει...
Ο Santos δούλεψε με μεράκι και πάθος για 4 χρόνια και
πήγε την εθνική στη Βραζιλία, όπως όλοι θέλαμε, και
στα παιχνίδια της μπορεί να μην απέδωσε όπως ελπίζαμε,
αλλά ούτε όμως απογοήτευσε παντελώς, όπως ίσως κάποιοι
φοβόμαστε (αλλά δεν πήραμε σκύλο)... Και πήγαν τώρα να
δημιουργήσουν θέμα με τον άνθρωπο για το αν ήρθε ή αν
έφυγε μισή ώρα νωρίτερα απ' ότι έπρεπε για να επιστρέψει
ο Χριστιανός στο σπίτι του... Τί να πει κανείς... Όργια...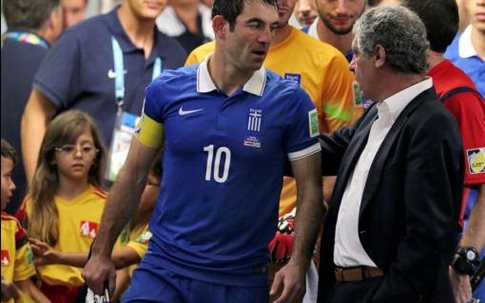 Uruguay's President is simply not right on this issue. We are
not debating on whether to give someone a second chance,
nor on whether the infringement was harsh enough or not
as to warrant a third chance. Here, we should not be debating
about granting someone, who is clearly incorrigible, a fourth
chance and counting for the same unbecoming and dis-
respectful behavior. Repeated offenses, with no sign of any
kind of understanding of culpability or of remorse, should
be punished with a ban for life; not a four-month slap on
the wrist...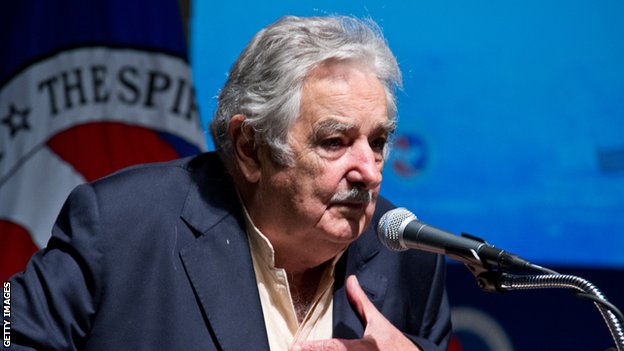 By the way, what he said about the bosses was absolutely
right, but for other reasons, unrelated to Suarez' penalty.

The sweetheart lost his balance and fell, and due to his long
acquired habits did not try to restabilize himself by tending
his hands on his opponents body, but rather by extending his
jaws and teeth into his opponents shoulder... Suárez take
responsibility for your actions, go **** yourself and leave
us all alone to enjoy the game played by, with and for people
willing to show respect and sportsmanship, not by perverts...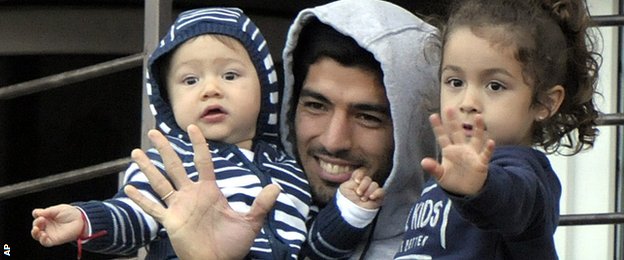 Honestly, whoever thinks that, after coming back from his
ban, Suárez is not going to bite another opponent for the
fourth time and counting, they are deluding themselves.
And the question is whether FIFA has the guts to take the
absolute ethical and legal responsibility for somebody's
injured shoulder or, perhaps the next time around, cut
finger or amputated ear, when this rabid beast bites again...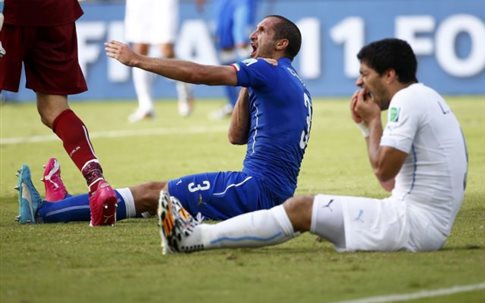 Tom Gores supports Commissioner Adam Silver in loudly,
decisively and unequivocally condemning racism and all
other forms of discrimination in the NBA family and,
needless to say, the City of Detroit, our entire State and
all Piston's fans stand united as one, fully and accurately
represented by our own team's owner's statement.
ONLY WAY TO GO, TOM!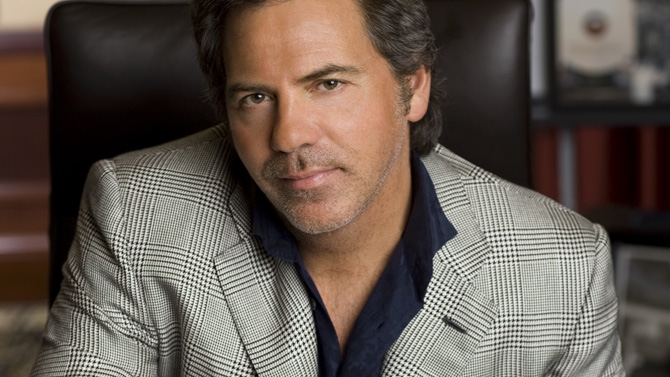 As a side remark, imagine how different football would
have been in Europe as regards racism and violence, had
the idling, aging and despicable FIFA and UEFA
administrators taken similarly decisive and unequivocal
measures against owners and high-ups when teams and
others around them engaged in harassment of people on
discriminatory grounds. WHAT A PITY they are not,
it seems based on evidence, as determined and proactive
as the NBA Commissioner.

It has been reported that the Great Marco Tardelli is going
to take over Fernando Santos' position at the helm of the
Greek National Side. I am attaching a short video to recall
greatness and celebrate his appointment on the squad.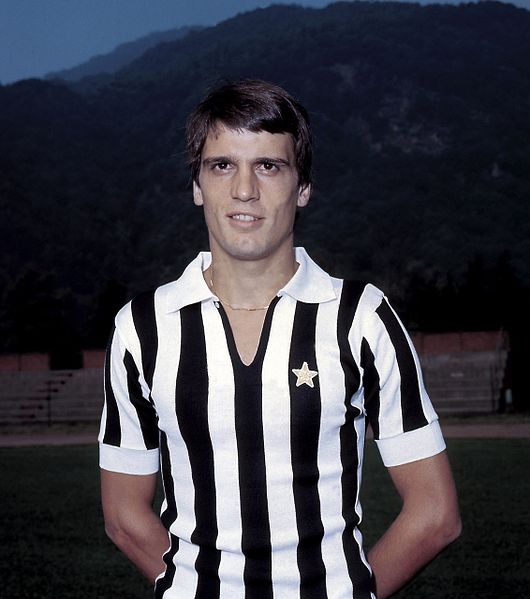 The Great Eusebio is with us no more...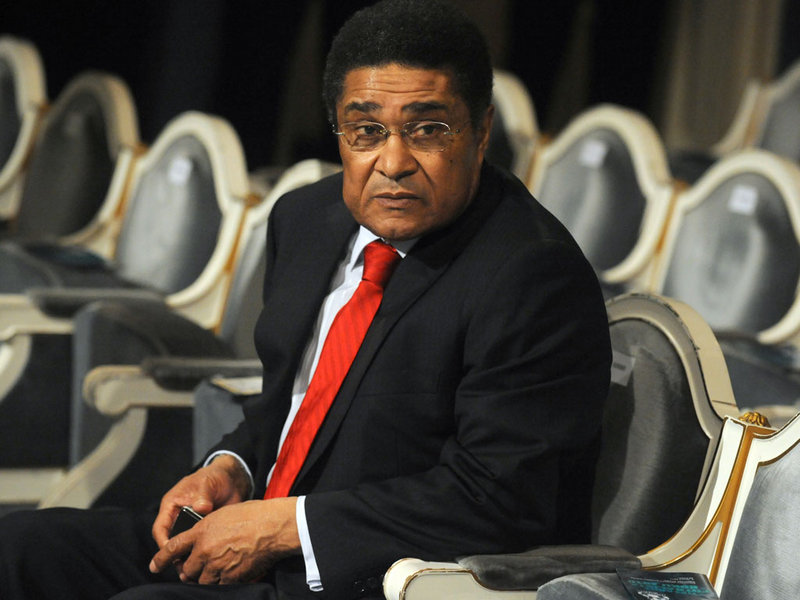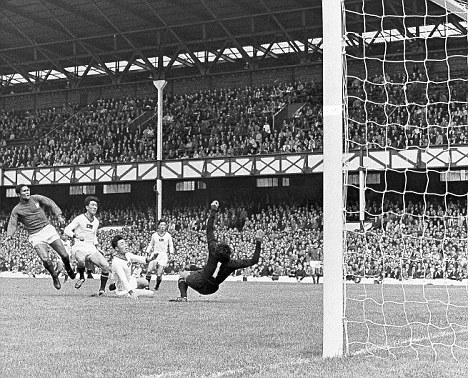 Detroit Pistons 2013 develops into a remarkable season.

Joe Dumars, after several mediocre attempts at putting together
a roster that would provide real Piston power, has, at last, made
it to assemble a formidable team. If, by divine inspiration, he
leaves this team alone in terms of buying, selling, transferring etc.
and in terms of coaching, Coach Cheeks and the kids are going
to bring back to Detroit a couple of fresh Championships in the
next few years: Just savor the quality of a guard line with
Chauncey and Brandon and Rodney and a forward line with
Kyle and Josh and an exquisite center with Andre and Greg,
without even intending to underplay the role of the remaining
eight kids by paying tribute to the ones that come first to mind.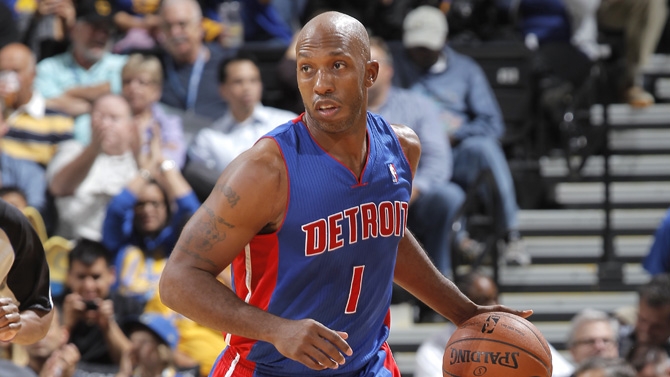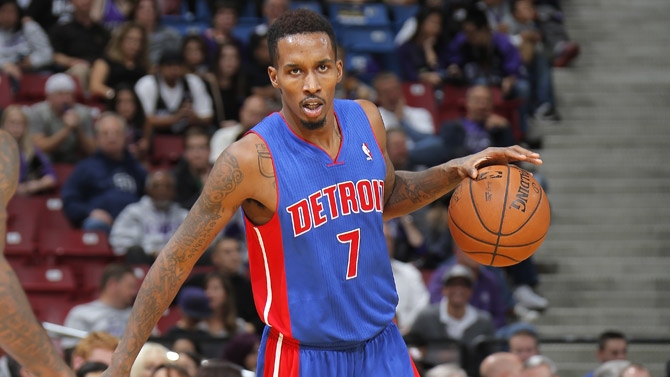 Vamos a Brasil!!!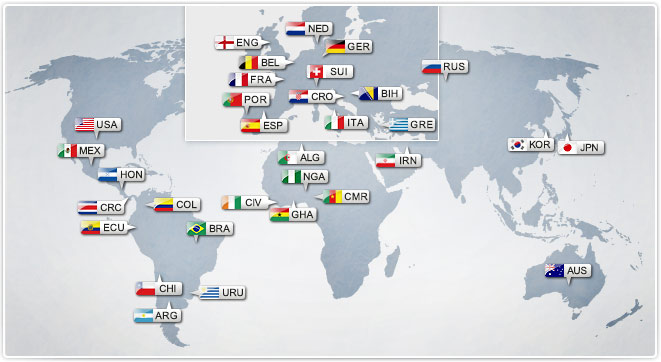 Via București to Destination Brasil!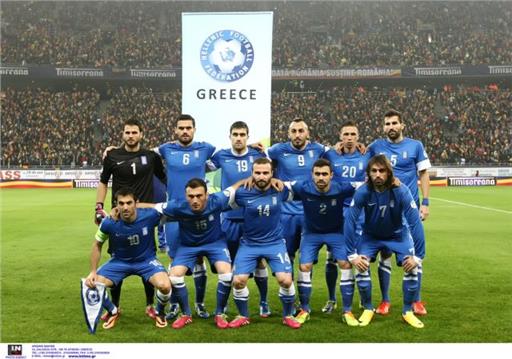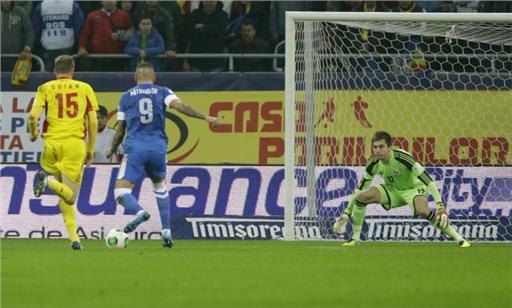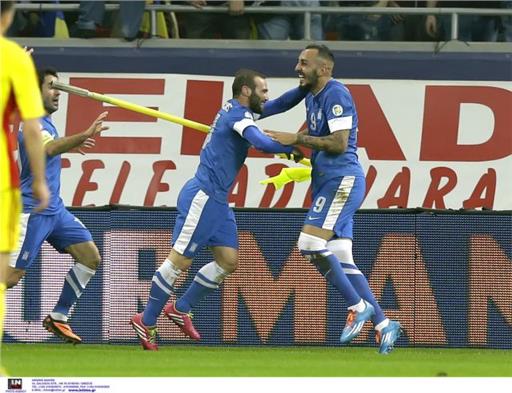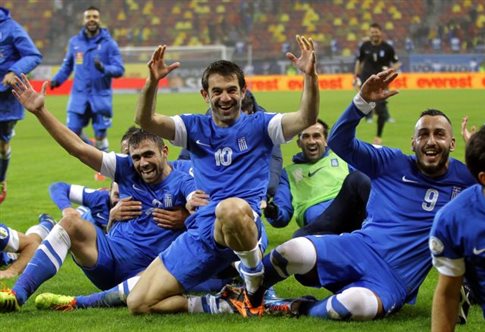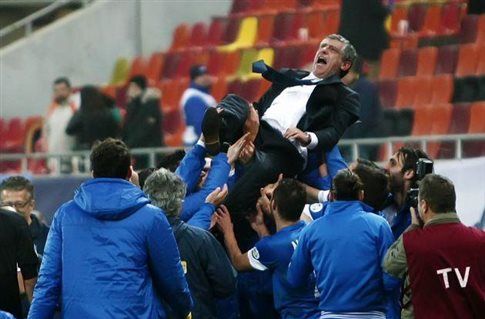 A mundial without a**holes will be a mundial much more
worth watching. A**holes of the sport go home!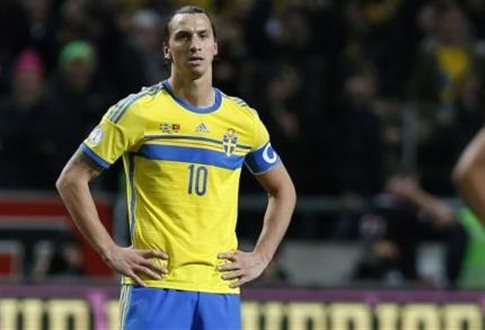 Congratulations, Joachim! We are expecting much more
of the superb Champion spirit, and many more great
performances from the panzers in the coming years.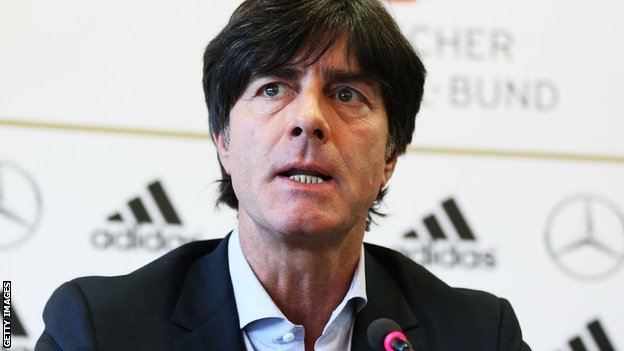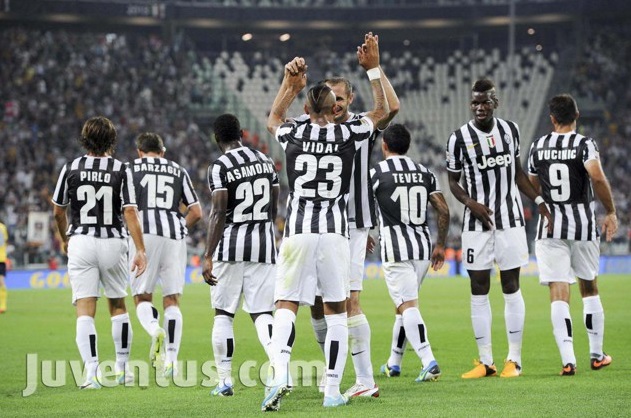 The truth is that Messi is not an individual anymore, but has
become a corporation. And as such, he has become as greedy
as any other corporation. The main issue at stake, as far as
his finances and his behavior are concerned, is not whether
he has acted according to the letter of the law; it is whether,
cognizant of his own enormous fortune and the fact that he
is prospering in a country where the majority, perhaps, of
the youth have a hard time earning the bare necessities, he
has the courage and the audacity to be more generous and
offer something more than merely required by law by, for
example, not exploiting all the loopholes and the foreign
tax havens, even when those are permitted by law...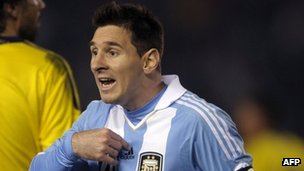 Πολύ όμορφος νέος λογότυπος για τον Δικέφαλο του Βορρά...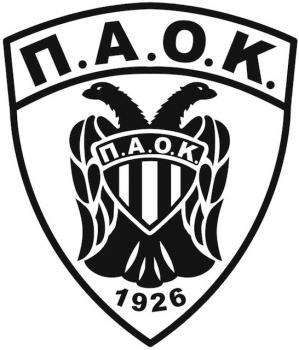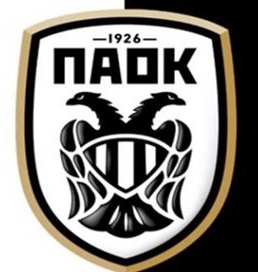 It is sad to have to watch one's favorite star not know when to
stop and to be exploited towards the end of his career Beckham
style...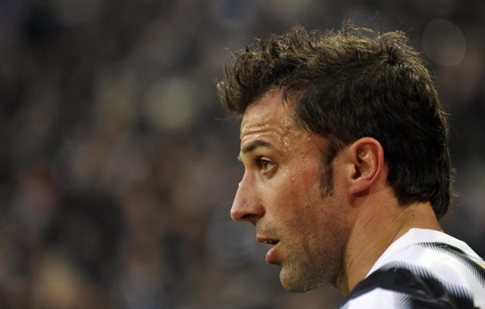 The last friendlies before the 2012 Euro in Poland and Ukraine are here!!! Tune in and
stay tuned... only 100 days to go for the two most revered European Champions!