One more politician that will never pay for his alleged
illegal activities during office. And, then, like idiots, we
are supposed to believe that "noone is above the law..."
But, graft and the right connections will provide anyone
high enough with a super comfortable life and, whatever
else people in power might try to argue and convince us
about, is simply a lie for the "small people"...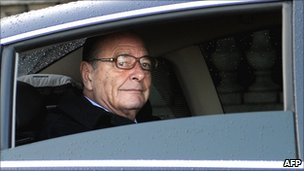 A message to Lavrov in case he has trouble understanding:
1. Sanctions decided by a bloc of 27 countries working together
cannot be perceived by anybody in their right state of mind
as "unilateral sanctions"; Moreover, when 27 States and more
always agree on something and one state is always opposed,
even in the face of blatantly noble causes, then the majority
of reasonable people would be tempted to think that that
one state "ruins the partnership approach" and not the 27
that are mostly in agreement...
2. The sanctions are meaning well; they are, short of armed
conflict, intending to send the right message to a regime that
has been violating international law for a long time and to
protect as much as possible the internationally recognized
and internationally safeguarded human rights of its citizens.
They are, in fact, right now the only weapon short of military
options. Whether they work or not, time will be the judge;
but for Lavrov to oppose them and to claim in advance that
they will "lead to nothing good" is inappropriate, unless he
has a more constructive way of protecting the lives of the
innocent freedom fighters killed by this despicable oppressive
regime at the rate, it seems, of at least a handful per day.
Shame on Russia, whose foreign policy is stuck to eras past
and who does not realize that the citizens of this world have
come to demand much much more from states than
standing on the sideline watching our fellow citizens in other
parts of our world being massacred and deprived of their
fundamental human rights with passivity and without any
form of international action. In this way, Russia is becoming
more and more isolated in the world arena and more obsolete,
and it has only its own foreign policy to blame and no one
else. Because all of us would have liked Russia to have been
able to play a desicive role in the protection of human rights...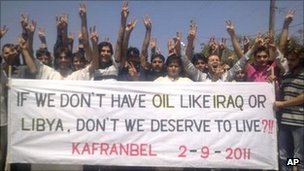 Despite the fact that it was already obvious and is now verified by
a United Nations report that Israel, once more in its short and
dramatic history, has chosen to behave like a gangster state in
plain daylight for the whole international community to watch
and admire, I do not think that the, otherwise justified, expulsion
of the Israeli ambassador by Turkey is a constructive step in
improving the region's stability or in forcing Israel to understand
that, as a State with the same standing as any other State in our
international community of nations, it has to abide by the same
standards and fulfill the same responsibilities as all other States
do towards one another in the international arena.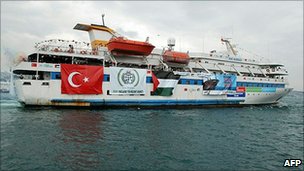 It is very sad to see that the government of George Papandreou is
failing so miserably in all its promises, even those that do not require
any financial investments but, rather, have to do with his empty
declarations about radically changing the corrupt and punishing
mentality and the lack of transparency by which things are done in
the country at the government level. I am following with a feeling
of sickness the Parliamentary Budget Office Affair that has been
developing over the last several days. Instead of the Government
taking a particular interest in the statements and the warnings
issued by staff that are at least as experienced (and probably much
more so) as the Finance Minister and drawing on their analysis
of the numbers and their subjective opinions (it is their job and
their role to express those), they are

firing the Director of the office!!


Mr. Venizelos, when the news are bad,

you do not conspire to shoot




the messenger

; you sit down with your staff,

discuss why they came




up with these gloomy estimates and predictions, and take their




opinion into account in a constructive way

. If you find it impossible
to do that, you should

resign the position you are entrusted with

.
Papandreou is highly responsible for replacing Papakonstantinou
with the financially challenged Venizelos and Venizelos is highly
responsible for being too self-centered to realize that, in this
area of black-and-white, Papakonstantinou may have succeeded
or failed, but was Papakonstantinou to fail, there would have been
absolutely no chance for Venizelos to succeed; this should have
been reason enough to back Papakonstantinou for keeping the
Finance Ministry position...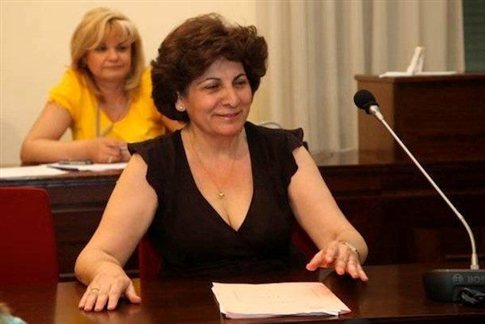 Μαύρα τα μαντάτα...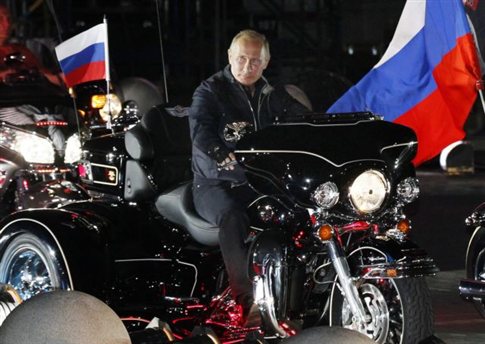 The obvious question is: If our money has been wasted over several
years in the form of foreign aid with the effect of "fostering corruption
in host countries and diminishing the standing and influence of the
U.S.", should there not be an investigation and a subsequent prosecution
of the people responsible politically and financially in a court of law?
It seems to me that when it comes to using public money in the U.S.
lately, not only are we unwise, but we are also criminal in spending,
because there is absolutely no accountability whatsoever for grafting
and for mispending... And it is my opinion that both major parties are
benefiting substantially from this lack of accountability and that neither
party is sincere when they pay lip service to "fiscal responsibility"...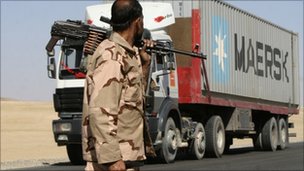 A moving powerful last letter of NDP's Jack Layton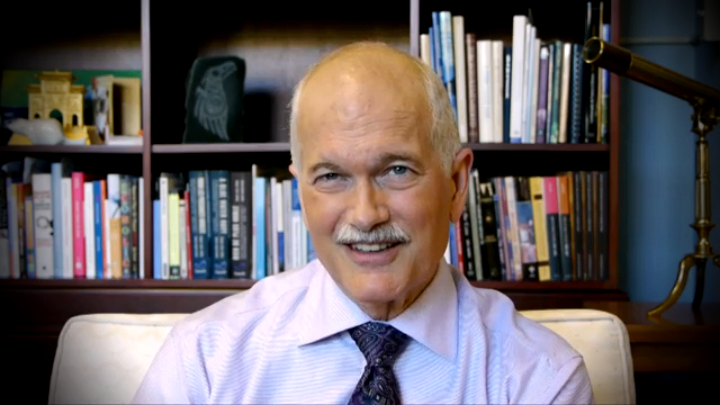 An attack against the United Nations is an attack against humanity;
against the best, the most prized and the most progressive creation
of mankind since its existence. Terrorists targeting the United Nations
as an institution, its personnel and its buildings are targeting us all
but, even though a piece of ourselves is chipped away every time one
of our fellow human beings in the U.N. is taken away, our resolve in
pursuing the ideals that the U.N. represents and in keeping up their
challenging work remains strong.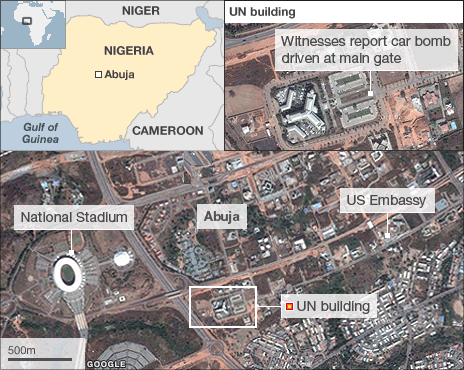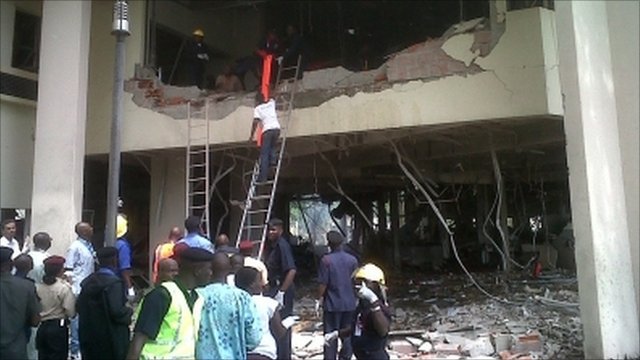 Ακόμα και το ΠΑ.ΣΟ.Κ. εμπαίζει την κοινωνία με την υπόθεση
Siemens. Κατά τα άλλα υποτίθεται ότι περιμένουν να εμπιστευτούμε
τον πρωθυπουργό και τις κούφιες εξαγγελίες του περί κάθαρσης και
διαφάνειας... Την Ελλάδα και τον Γιωργάκη κι αν τους πλένεις το
σαπούνι σου χαλάς.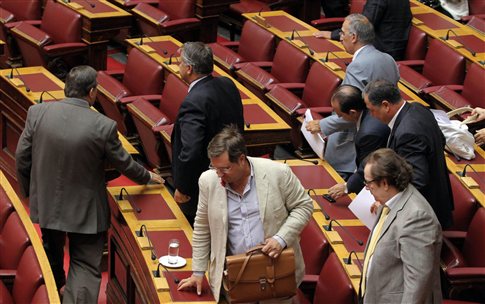 Jack Layton is no more...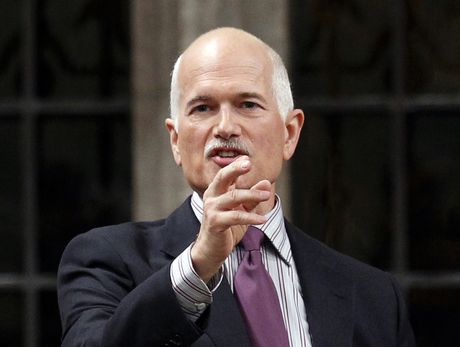 I am not sure what is going on in the Eurozone right now, but I see
several signs of ill conceived and mentally questionable leadership
that is potentially a manifestation of the frustration felt over the
current financial woes and dire financial condition of some partners.

First, the "guarantees" that Finland is asking for contributing to
Greece's support package verge on the side of the ridiculous. It is
one thing to openly express opposition and decline to contribute to
a support package, a position clearly taken by the United Kingdom.
Even though it shows lack of willingness to risk, lack of determination
to help and, perhaps, lack of solidarity, it is a perfectly understandable
and unambiguous decision and it comes from a feeling of self confidence
that, should the U.K. face similar financial difficulties at some point
in the future and its partners decline any help, the U.K. will be able
to cope alone. On the other hand, it is puzzling and strange to agree
to help and be part of the rescue effort on behalf of the Union, but
ask for monetary guarantees from the state that is to be helped. If
that state had been in a position to provide such guarantees, it clearly
would not have been in need of a request to be rescued. Are the Finnish
politicians realizing that their reasoning defies basic logical principles?
But, in my opinion, their untenable position stems from the politics of
the moment and from a clear feeling that, should Finland find itself
in a dramatic financial meltdown, similar to the one that Greece is
going through, Finland is going to need the help of its partners to
resurface, like it did on many occasions in its turbulent history.
And the Finnish leaders are savvy and informed enough to be able
to discern this reality, but they seem to have a very hard time to clearly
explain, argue for that point, and convince the Finnish electorate.
Helping Greece now is in the best interests and an invaluable
investment in good will for the future well-being of Finland.

Second, I am standing in amazement when I hear the lively
discussions about the Eurobonds because, frankly, the arguments
of the Germans and of the pro-Eurobond Europeans verge on the
edge of the ridiculous in the same way that the Finnish request of
financial guarantees from the "guarantee unable" Greek state
verges on the edge of ridiculous. The point is that, even though
the current rescue packages for Greece, Ireland and Portugal, and
the possibly upcoming ones for Spain and Italy, are not termed
Eurobonds, they are functioning in exactly the same way. Instead
of everyone cosigning in issuing bonds with a collective guarantee
that are to be used for rescue and equalization efforts, mostly on
behalf of the weak states of the periphery, all countries are pulling
together through the E.U.'s structures and institutions a common
fund to allow the bankrupt countries to borrow. In this way they
calm the markets and guarantee, at least temporarily, the solvency
of the weak economies. So they are indirectly co-signing "bonds",
even though they do not call them bonds", that provide financial
relief to the weak economies. So for Germany to provide this noble
help on the one hand, but to steadfastly decline for domestic political
reasons any discussion on the issuing of Eurobonds (that being
exactly equivalent to what it is indirectly steering the Eunion in
doing right now), is to underestimate the intelligence of the Union's
citizens, to lack in honesty and straightforwardness and to be, in a
way, comico-tragical in its outward statements and behavior...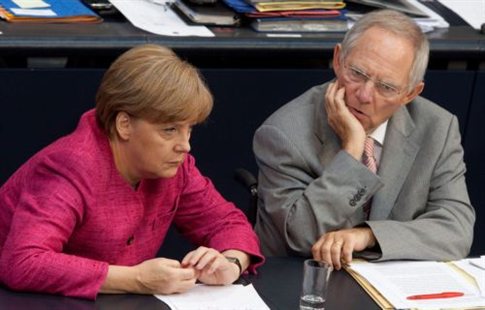 Tripoli is just falling in the hands of the formerly silenced opposition.
The whole world is watching and hoping the best for the country and
the Libyan people. I hope that the Transitional Council has learned
some lessons on what not to do by both the Gaddafi regime and by
the new democratic dictators of Egypt. I also hope that Bashar
al-Assad, despite his resounding F- in all History classes previously
taken, is tuning in in this "History in the making" class and that his
grade will not be an F- in this class as well...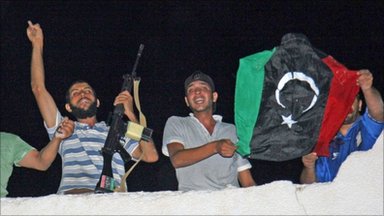 The BBC is reporting on a remarkable interview with a NATO official:
-Are you underestimating the Western people's intelligence and feeding
them garbage for legal and political reasons?
-Our mission is to protect civilians in Libya and we are acting according
to the mandate outlined in UN Resolution 1973. Although we do not directly
underestimate people's intelligence, we are indirectly feeding them garbage,
but, in general, we do not comment on hypothetical scenarios, nor can we
outline military planning or political positions.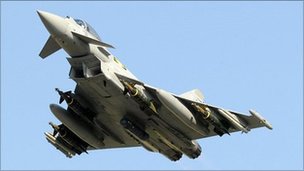 Although it should be the case that anyone, regardless of nationality
or origin, should feel free and safe to travel and experience what each
and every region of our planet has to offer, I still find it hard to believe
that two "U.S. hikers" without any alterior motive chose voluntarily
to hike on the Iran - Iraq border. Why would anyone, with so many
other stable and beautiful regions on this earth, pick to hike on the
border area between two countries, one of which is politically and
militarily unstable and the other of which has a regime that is notoriously
hostile towards the United States? In their position, I would not have
even approached these two countries just to financially boycott their
respective tourist industries until they drastically change their domestic
and foreign policy attitudes.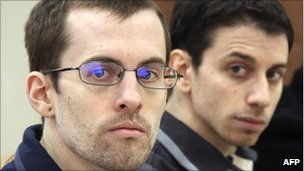 The Greek justice system is never effective in cleaning the Greek
public life from any of the scandals that keep recurring in the
national political life, nor is it playing the role that it should in
cleaning the Greek athletic life of the violence, bribes and match
fixing or of the various parasites and dons involved in football
and other sports. But, when it comes to foreigners expressing freely
their views in foreign publications about the stinking behavior and
the inefficiency of Greek officials and institutions, then the Greek
justice system is quick and overzealous in restricting freedom of
expression and reigning on the freedom of the press..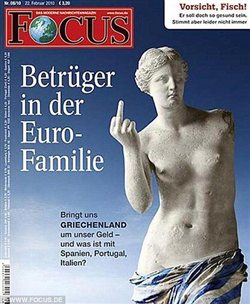 I am really appalled by the continuous attacks and the significant
loss of innocent civilian lives in the ongoing Israeli - Palenistian
conflict. Both sides have to realize that in this year 2011, it is no
longer acceptable to waste innocent civilian lives in the interest of
making a political statement or stimulating the world's attention
and provoking public opinion. Both sides have to update their
views to current international political standards. Despite the
understandable difficulty of the problems they face, it would not
hurt at all to view some things as black and white in the framework
of international legal obligations and responsibilities, rather than
as grey and amenable to arbitrary unilateral or bilateral actions and
reprisals. Israel is a country on the same standing as any other,
recognized as a partner in the world of nations and respected in
the eyes of the entire international community. Whatever an
organization like Hamas says or believes and whatever its goals
are, this fact is unquestionable and non-negotiable. Thus, Hamas
has to change its position. On the other hand, several United Nations
resolutions have made it clear where the borders of the Israeli state
stand and, however much foreign land Israel wants to grab and
whatever its stated goals for this annexation are, the fact that that
land is not part of the Israeli state cannot be altered. So Israel must
change its position. Finally, and above all, no matter what Hamas
or the Palestinian Authority or the Israeli state think and no matter
what justifications they provide,


THE LOSS OF CIVILIAN LIFE IN 2011 IS NOT ACCEPTABLE




AND IT IS NOT MADE ACCEPTABLE BY JUSTIFYING IT AS




RETALIATORY ACTION FOR PREVIOUS LOSS OF LIFE.


A state ought to target the perpetrators of crimes committed; it
does not have the right to place innocent civilians, its own or foreign,
in harm's way in order to take revenge against actions that it
conceives as illegal.

Israelis and Palestinians update your calendars




to August 2011.

The World is tiring of observing medieval behavior
from a state that professes progress and from an authority and
an organization that have every interest in taking advantage of
the order, however imperfect, provided through conformity and
abidance to current international law standards...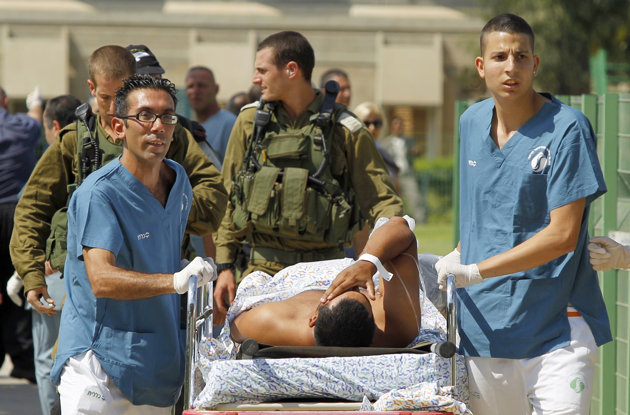 Keeping up with the consistency of our foreign policy and the steady
peaceful involvement in important world affairs on the side of human
ideals and principles and in support of those fighting for freedom,
democracy and opportunity for a better future in a harmonious and
cooperative new world, the President and the Secretary of State are
ready to push forward with a clear, unambiguous and, hopefully,
strong and severely phrased warning for the Syrian butcher, that worst
son of Syria, that Syrian dehumanizing beast, to give himself in to the
International Criminal Court and allow Syria to return to normalcy
and a democratic government headed by a human being...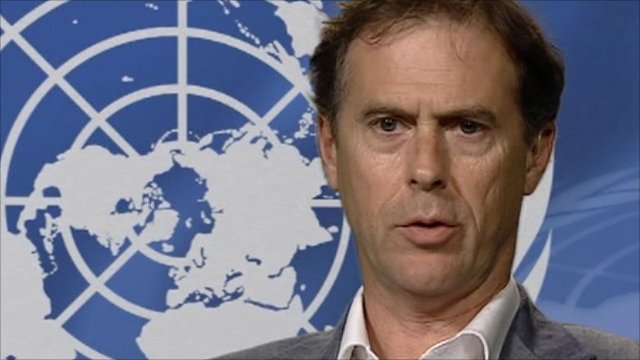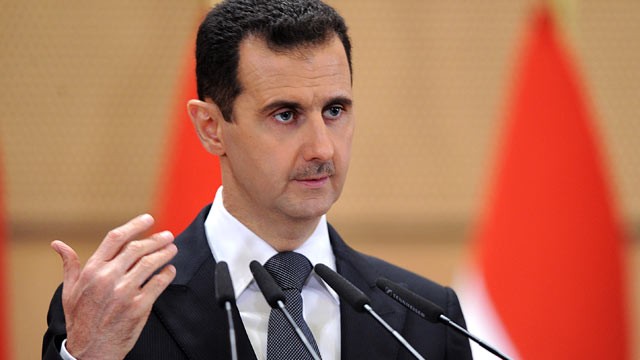 George Soros came out strongly in support of the Eurobonds...
We can safely conclude that the hounds are smelling more blood
from the taxpayers and bigger steaks for the speculators...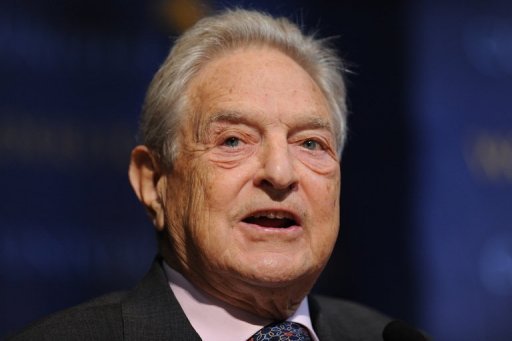 For Bashar al-Assad's regime the

TIME FOR DIPLOMACY IS OVER

.


China, France, Russia, U.K., and U.S.A. GET YOUR ACT TOGETHER




NOW!!

Pass a resolution in the Security Council authorizing targeted




attacks on any warship firing on Syrian citizens effective immediately.



If reports are true that the Syrian beasts are using the Syrian Navy
to shell Syrian citizens in Latakia, I am wondering what this world,
its citizens and its leaders have learned from the world's history and
what our United Nations is good for.

What needs to happen in a




country with an unelected government and to its citizens until all




Big Five

not just shout loud

"ENOUGH IS ENOUGH"

but, in fact,
take the initiative to rally the remaining

big ten

and the

entire world




in a decisive action and a show of force, not to topple a regime, but


convey a clear message that

usage of military grade armaments against




protesting civilians is ABSOLUTELY UNACCEPTABLE

(especially


from regimes neither elected nor subject to reelection)?

NOW IS THE




TIME FOR THE WORLD TO ACT

and

NOW IS THE TIME TO




REVISE INTERNATIONAL LAW

for the well-being of our children.
Let us muster the courage to leave something noble and worthwhile
behind, like our fathers, the UN founders, did.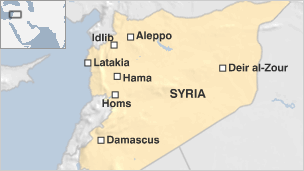 Ξεκούτιαναν τελείως και τα παπατζιλίκια... "Ακόμη", λέει ο παπατζής,
"και τότε που οι αρχές των δεν γίνονται αποδεχτές από την πλειονότητα
ενός λαού." Βρε Καλαβρυτινέ κ*λόπαπα, ποιές αρχές βλέπεις και
εκθειάζεις (και θέλεις να δει και ο κακομοίρης ο λαός) σε έναν
εγκληματία που εστόχευσε με τους συνωμότες του να περιορίσει την
αυτοκυριαρχία και την εθνική κυριαρχία του λαού του προς ιδίον
όφελος; Έχεις πια ξεκουτιάνει τελείως;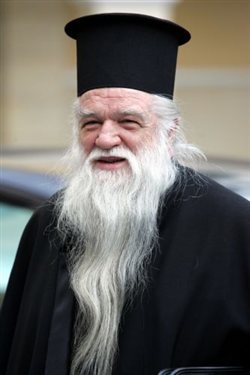 Berlusconi and Tremonti are trying to rally Italians against tax evasion.
Hahahahahahahahahaaaaaaaa!!!!!!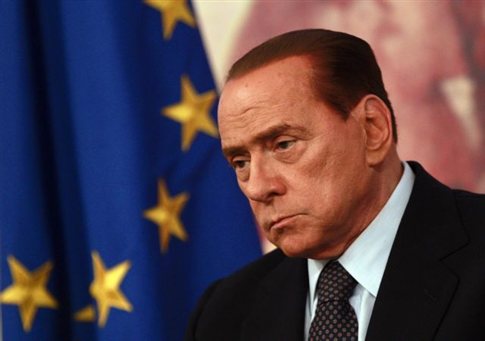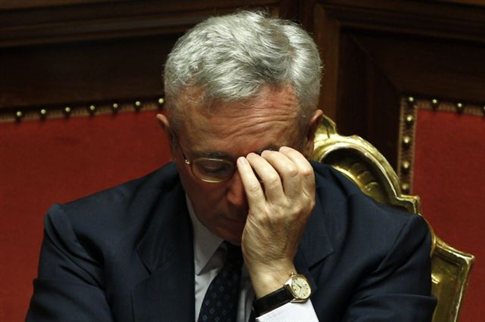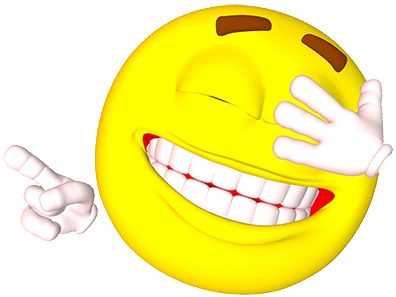 Everyone might be tempted to look at the Warren Jeffs case as another
legal case as usual or as a religious cult - gone - wrong prosecution. But,
even though it is both to some extent, this case shows something else,
deeply disturbing; namely, the double - standards used to judge people in
our society and the fundamental malfunctioning and subjectivity of the
police work and the judicial system in this nation. While both local, State
and Federal law enforcement agencies pursue with, sometimes, dispropor-
tionate force and vigor the cases that seem politically the most expedient,
they tend to disregard cases of polygamy and statutory or open rape, when
those cases seem to infringe on their own electorates, their own beliefs or,
at best, do not seem to carry a lot of political favor or economic return
from the public. It is interesting to find out for how many years the acts
for which Jeffs was convicted have been illegal, because it is certain that
they have been practiced continuouly by Jeffs and others from the time
of the foundation of the Mormon sect up to the present day...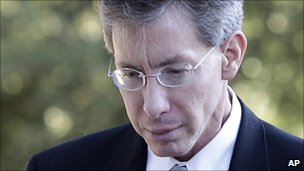 Just out of curiosity, why is Jean-Claude Juncker meeting the
Italian Finance Minister Giulio Tremonti? Perhaps to convince
him to combat corruption and tax evasion in Italy? Does the
European Union perceive of its citizens as idiots than can and will
be fed any piece of garbage that its bereaucrats are feeding them?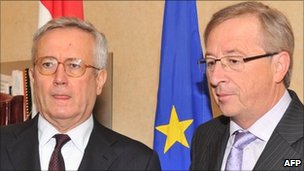 The most surpising thing is that Van Rompuy finds it surprising
that the markets are not agreeing with the European bureaucrats.
He is naively projecting a non-existent confidence on the side of
the EU and naively wondering why the financiers are not resorting
to fair judgement, based on overly optimistic EU projections, but
rather on speculations that increase the interest rates and allow
them to earn more on the backs of ignorant taxpayers...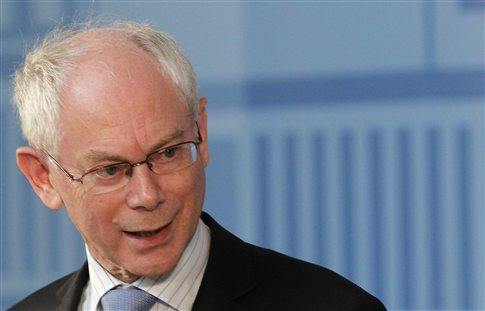 Raul Castro is introducing more bureaucratic and economic
reforms in an attempt to improve the political and financial
conditions in Cuba and, as they say, better late than never.
And President Obama has been relaxing restrictions and easing
the political animosity against the island's regime and, as they say,
better late than never.